HIMYF Midseason Finale: How Neil Patrick Harris' Real-Life Daughter Was Used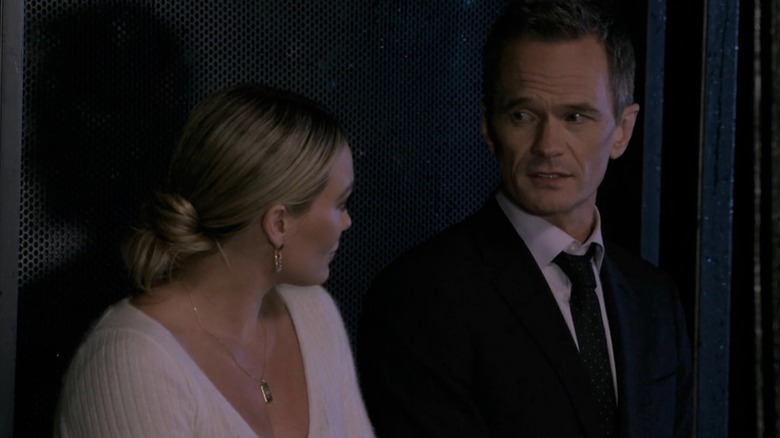 Patrick Wymore/Hulu
Fans were overjoyed when "How I Met Your Mother" standout Barney Stinson (Neil Patrick Harris) appeared on the "How I Met Your Father" Season 2 premiere episode, especially after Sophie (Hilary Duff) had just met Robin (Cobie Smulders) and had a heart to heart with her in the Season 1 finale. But Harris' appearance as legendary womanizer Barney was short-lived, with a quick cameo after Sophie rear-ended his car. Older Sophie (Kim Cattrall) promised we'd learn more about that story, but we didn't see Barney again until the midseason finale. 
Fans were thrilled — and surprised — when Barney appeared, but they were even more excited when Harris' own daughter made a brief photo cameo. "I don't know if he [Harris] and [executive producer/director] Pam Fryman came up with that, or maybe it was Pam's idea," executive producer Isaac Aptaker told TVLine. "We thought it was a lovely idea because you never see that character other than as an infant in the original, and you're not going to do any better than Neil's daughter!"
The episode, "Daddy," features Barney telling Sophie about the girl who came into his life and helped him change his ways before he reveals a photo of the girl in question: his daughter, Ellie. "The moment I saw her, I knew I had to change," he tells Sophie. Using a photo of Harris' own daughter, Harper, made the moment so much more heartfelt and poignant.
Harris didn't think Barney should appear on the show unless he'd changed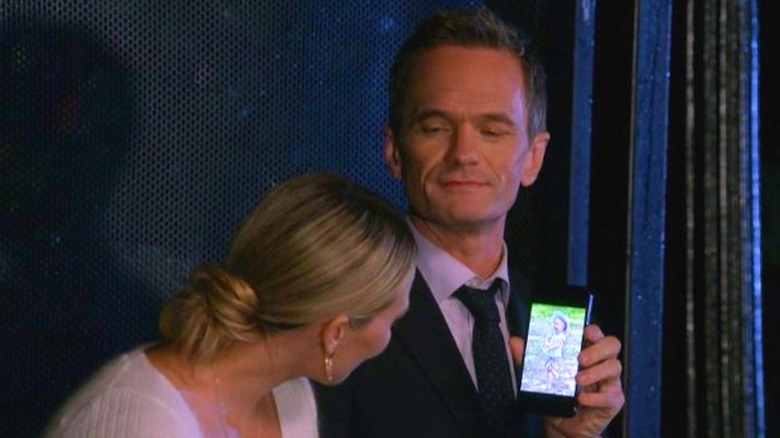 Hulu
In typical Barney fashion, when Sophie crashes her car into his SUV he assumes she's a vindictive former lover. He begins reading a long list of possible Playbook ideas he could've used on her before she cuts him off, insisting they've never met. When she tries to offer Barney $50 for the damage to his car, he has a better solution: if she tells him a juicy story about her love life, she won't have to pay him a dime. 
There are several "How I Met Your Mother" characters who have appeared on the spin-off, but Harris previously reasoned that a Barney cameo on "How I Met Your Father" may never happen. "Barney's antics, his overt delusions of grandeur, would likely get everyone in trouble," he told Hilary Duff in his Wondercade newsletter interview with her (via TVLine). "So, unless he's changed his ways or joined a nunnery (insert an insert joke here), not sure if it's in anyone's best interest."
He may not have joined a nunnery, but, seeing as how Barney is in the suburbs driving an SUV and wearing a shock device that goes off when he says anything inappropriate, it's safe to say he's working on being a better person. While Sophie suggests meeting his father is what helped him change, Barney sets her straight: it was his daughter who changed his life.