HIMYF Midseason Finale: Fans Predict Sid & Hannah's Marriage Ending Very Soon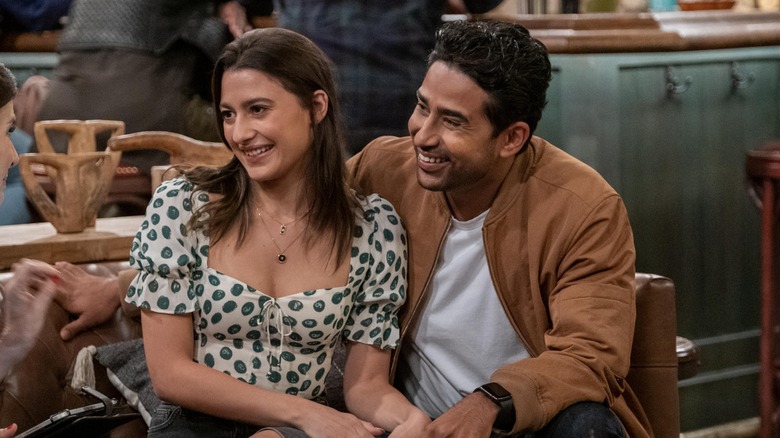 Hulu
"How I Met Your Father" explores the romantic entanglements of all its characters, though the big question on everyone's mind is about the future of Sophie's (Hilary Duff) love life. There have been a few good candidates so far, but it's hard to pick a front-runner at this stage of the game. Even though Hilary Duff knows exactly who she wants the father to be, fans of the show have their own ideas. Sid (Suraj Sharma) recently married his girlfriend, Hannah (Ashley Reyes), but viewers think the latest episode is already signaling the end of their relationship. Given how hard this long-distance couple has worked to stay together, it's a grim prediction, but "HIMYF" fans are excited about this potential outcome.
"The biggest takeaway for me: it's over for Hannah and Sid. You could feel it so hard," Reddit user u/highlyflammablellama wrote in a discussion thread for the episode. The installment, titled "Daddy," follows Sid as he flies across the country to visit Hannah in Los Angeles. On the plane, he meets a passenger named Taylor (Caitlin Thompson), who is struggling to cope with the strain of her own long-distance relationship. The conversation weighs heavily on Sid, and fans hope he'll soon be back on the market. "Sid talking about how hard his long distance relationship is with Hannah means one step closer to that divorce and two steps closer to single Sid and three steps closer to SIDSOHPIE WE CHEERED!!!!" said Twitter user @VicJusticeFilms. 
Will Sid and Hannah be able to make their marriage last?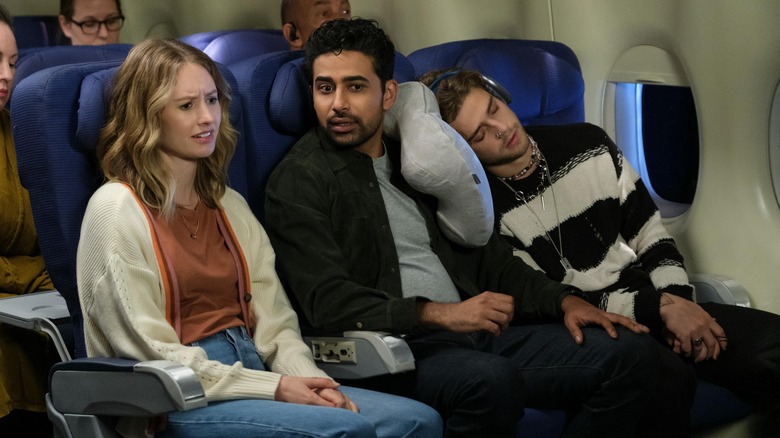 Hulu
This is just the latest Sid and Sophie bombshell that has fans freaking out. Earlier this season, Future Sophie (Kim Cattrall) admits she eventually kissed everyone in her friend group. Although viewers currently have no context for these interactions, it seems like a romance between Sid and Sophie isn't out of the question. Of course, a lot would have to happen for that to be possible, but fans are convinced that Sid's conversation with Taylor was the first step to divorce.
"Our boy Sid getting hints on not surviving LDR. It's getting juicer now," said Reddit user u/cluelessemoji. Viewers on Twitter also felt that the exchange was significant. "Oooop Sid sitting next to another LDR girly on the plane... cracks with Hannah incoming I fear," wrote Twitter user @gingerneighbor.
Hannah isn't a malicious character by any means, but fans still want to see Sid and Sophie get together. "Sid starting to realize he doesn't want to do long distance with his wife.. this is all going according to my sidsophie agenda," wrote Twitter user @etherealelain. It's clear that Sid isn't satisfied with his marriage, and viewers think that he would be a great partner for Sophie. "Sid & Hannah are definitely breaking up it's all part of the sidsophie plan," said Twitter user @veIvetspice.
Whether or not Sid and Sophie are meant to be, it looks like Sid and Hannah's marriage will be tested down the road.