Rebel Moon Writer On Making A New Space Opera In The Age Of Star Wars - Exclusive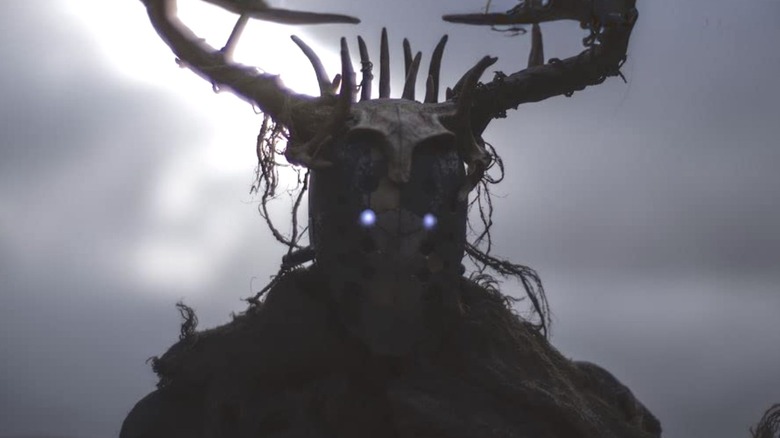 Netflix
Zack Snyder is headed for the final frontier. After toiling in the DC universe for a decade and creating his own post-apocalyptic world of zombies after that, the divisive director is about to explore a new genre — the space opera — with his upcoming Netflix sci-fi epic "Rebel Moon."
Snyder got the green light for "Rebel Moon" following the massive success of his zombie apocalypse film, "Army of the Dead," on Netflix, with the streamer getting behind what it and Snyder no doubt hope will be the start of a new sci-fi franchise in a big way. In fact, a "Part 2" has already been announced as well, along with extended R-rated cuts of both movies.
Leading the cast for "Rebel Moon" is Sofia Boutella from "Star Trek Beyond" as a young woman named Kora. Her past shrouded in secrecy, Kora lives in a tranquil settlement in the far reaches of space that's attacked by a malevolent tyrant named Balisarius. Kora heads to other local planets to assemble a defensive force and take back her home. Squint a little and you might think, "This almost sounds like it could be a 'Star Wars' story" — and you wouldn't be wrong. Snyder originally pitched the idea to Lucasfilm as a proposed "Star Wars" feature; when nothing came of it, he turned it into his own original concept.
"That was years before my time," said co-writer Shay Hatten in our exclusive interview, discussing the story's roots in a galaxy far, far away. "By the time I came to it, it was like Zack had redeveloped it in so many different fascinating directions that I was coming into it and going, 'Whoa' — mind-blown by all the world-building he'd done."
Getting out from under Star Wars' shadow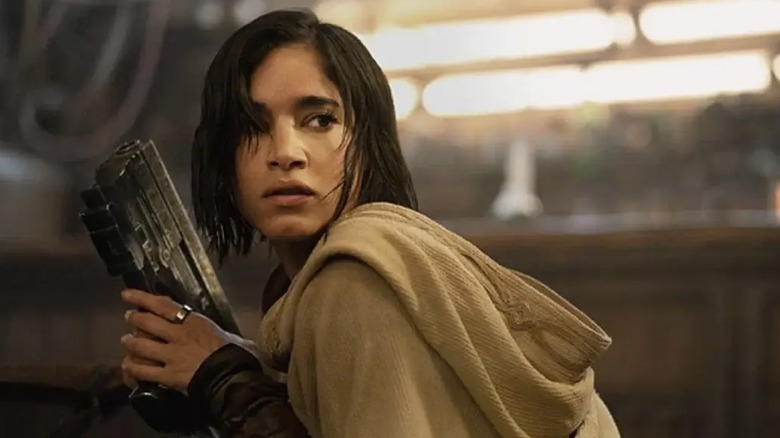 Netflix
While Shay Hatten claims that Zack Snyder has taken "Rebel Moon" down a different path, away from its initial concept as a "Star Wars" movie, that does raise an interesting question. In an age when "Star Wars" revived the space opera on the screen and has dominated that space for going on 50 years, how does one deliver an original take on the genre that can get out from under the "Star Wars" shadow?
"The way that you do a space opera that feels different from 'Star Wars' is it's filtered through the imagination of Zack Snyder," responded Hatten. "Naturally, by extent of that, it's going to have a completely different tone and flavor that is going to be exciting to people."
Of course, there have been other attempts at galaxy-spanning sci-fi sagas, both successful and not, in the wake of "Star Wars." Certainly, "Battlestar Galactica" and "Babylon 5" both found receptive audiences on the small screen, although theatrical efforts like "Jupiter Ascending," "Valerian and the City of a Thousand Planets," "The Fifth Element," and "Ender's Game" have not quite hit the box office mark (the recent remake of "Dune" is a notable exception).
Still, Shay Hatten thinks that if any filmmaker can launch a new franchise in the genre — especially with "Star Wars" itself currently absent from movie screens — the architect of DC's Snyderverse and the world of "Army of the Dead" is the one to do it. "Zack is one of the best world-builders we have," he said, "so I'll work for him as long as I possibly can."
"Rebel Moon" is due to arrive on Netflix on December 22, 2023.