X-Men Director Reportedly Developing Boba Fett Movie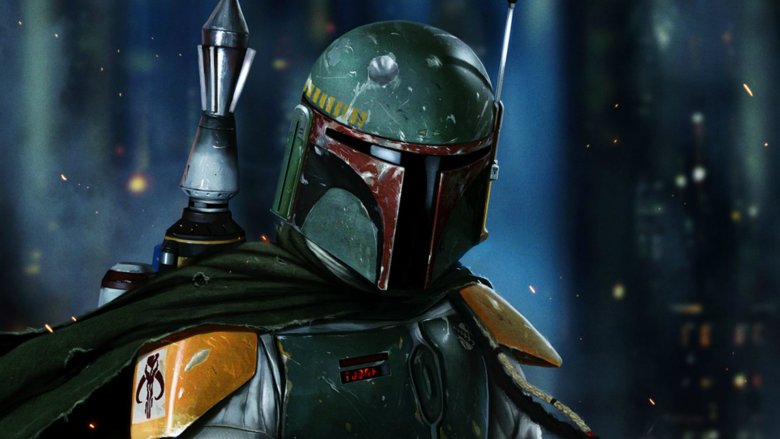 Once again, Boba Fett has clawed his way back to life. 
It's no secret that Disney and Lucasfilm have been feinting toward a Boba Fett standalone Star Wars movie for awhile. Reportedly, the studios came this close to formally announcing the movie in 2015 before making the last-minute decision to ditch director Josh Trank, who had just committed a very public PR meltdown in the wake of Fantastic Four's bungled release. That episode earned him a lengthy stay in directors' jail, and relegated the Boba Fett movie to the backburner.
Now, according to a report by Omega Underground, the Boba Fett movie is back on the table in active development. 
The report lists a Star Wars anthology movie currently in the works under the code name "Tin Can", with Star Wars writer Lawrence Kasdan and Star Wars: Rebels creator Simon Kinberg attached as producers.
Amusingly, producer Simon Kinberg was one of the filmmakers who allegedly had to clean up the Fantastic Four mess at Fox, which would make this the second Trank project for Kinberg to revive. 
While he's currently only listed in a production capacity, Omega Underground speculates that Kinberg may choose to direct the Boba Fett movie as well. A prolific producer, Kinberg is currently set to make his debut as a feature director in 2018 with X-Men: Dark Phoenix.
In addition to the upcoming Han Solo solo story Solo: A Star Wars Story, Disney and Lucasfilm have also officially announced that they're developing an Obi-Wan Kenobi movie, with production reportedly set to begin in January 2019. 
While that approach of prequelizing everything with standalone spin-offs stands a real chance growing really tiresome, there's a pretty good reason not to fret too much over it. The franchise is also set to play host to an all-new original trilogy of films from The Last Jedi director Rian Johnson.
Torn between an approach that looks backwards for nostalgia and one the looks forward with originality, Disney and Lucasfilm are splitting the difference, and evidently doing both. Either way, we have seen the future, and it's positively saturated with Star Wars. 
We'll have more on the Boba Fett movie—and everything else out of the expanding Star Wars galaxy—as news emerges.