U.S. Army Withdraws Ad Campaign Narrated By The MCU's Jonathan Majors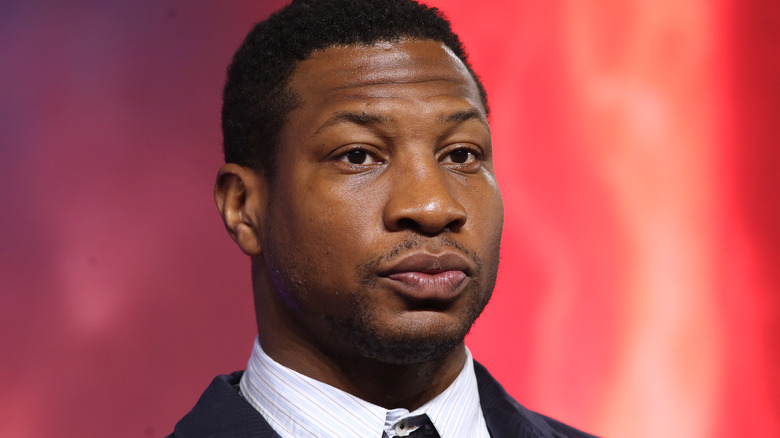 Lia Toby/Getty Images
Jonathan Majors has quickly become one of the most sought-after actors in Hollywood. However, allegations of Majors' involvement in a domestic dispute led to his arrest in New York City on March 25. Consequently, the United States Army has scrapped its multi-million-dollar advertising campaign featuring the thespian.
"The U.S. Army is aware of the arrest of Jonathan Majors, and we are deeply concerned by the allegations surrounding his arrest," Laura DeFrancisco of the Army Enterprise Marketing Office said in a statement (per The Hollywood Reporter). "While Mr. Majors is innocent until proven guilty, prudence dictates that we pull our ads until the investigation into these allegations is complete."
U.S. Army commercials featuring Majors have been featured prominently during this year's March Madness, which is the annual NCAA Division I basketball tournament that is broadcast by CBS, TBS, TNT, and truTV. But for the time being, Majors won't be promoting the Army's "Be All You Can Be" slogan anywhere.
U.S. Army pulls the plug on Majors' ads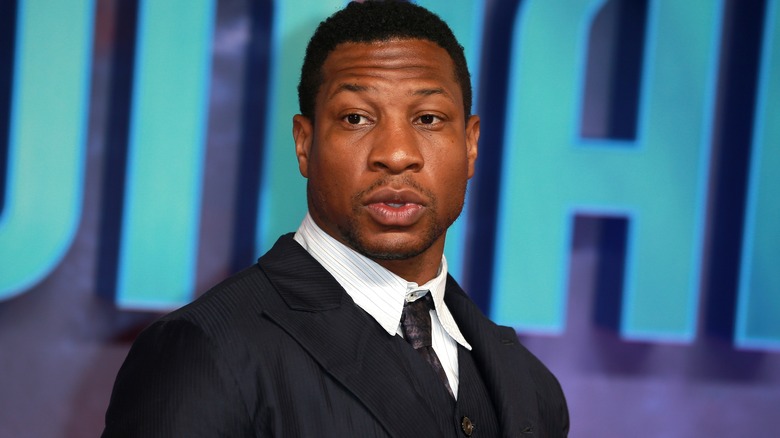 Fred Duval/Shutterstock
According to the Army Times, the Army's "Be All You Can Be" commercials have been "paused" as of Sunday, March 26.
Majors' defense attorney, Priya Chaudhry, released a statement declaring her client's innocence to several outlets, including The Hollywood Reporter. "Jonathan Majors is completely innocent and is provably the victim of an altercation with a woman he knows," Chaudhry said. The alleged victim in the case, a 30-year-old woman, wasn't named. "We are quickly gathering and presenting evidence to the District Attorney with the expectation that all charges will be dropped imminently."
According to Chaudhry, video footage, witness statements, and a recanting of events from the alleged victim will all prove Majors' innocence. Whether the United States Army brings his commercials back to the air should Majors be cleared of any wrongdoing, remains to be seen. At press time, no evidence has been brought to the public.