Why You Haven't Seen Shailene Woodley On Screen In A While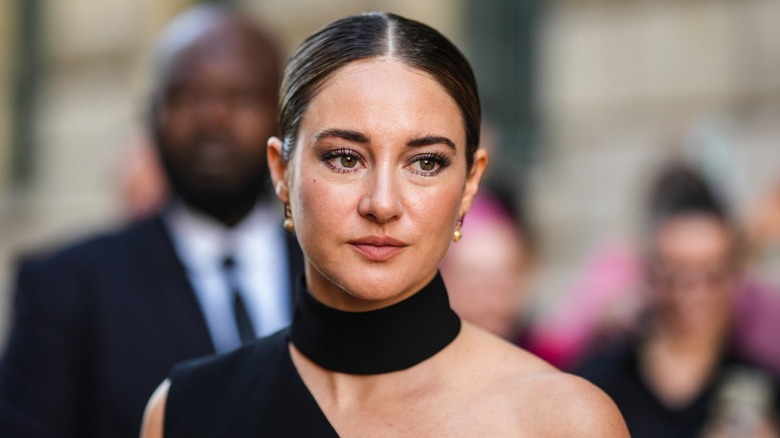 Edward Berthelot/Getty Images
Shailene Woodley is an actor whose versatility is constantly refreshing thanks to her mixture of eclectic, engaging performances. Woodley frequently moves between mainstream and indie movie projects, as first seen with her roles in the 2014 features "The Fault in Our Stars" and "White Bird in a Blizzard," respectively. She even led an entire YA film franchise with the "Divergent" series of movies.
With a steady run of small and large screen roles into the 2020s, the actor has not been seen on screen since 2021's "The Last Letter from Your Lover." Turns out, you have not seen her in two years because she has been working on several upcoming projects, which include four movies and a TV series.
Shailene Woodley fans can breathe easy now that the wait for her return to acting is soon to be over. Here is everything we know about her upcoming performances, including her role in a thriller movie that finds her playing a police officer.
Shailene Woodley's next film is the thriller To Catch a Killer
Shailene Woodley will play the lead role of Eleanor, a police officer brought in by the FBI to help catch a psychopath in "To Catch a Killer." The movie will be released on April 21 in theaters, with co-stars Ben Mendelsohn as Geoffrey Lammark and Jovan Adepo playing Mackenzie. The film's trailer depicts Woodley's character as intuitive, intelligent, and troubled in her personal life.
The actor's other upcoming features include "Dumb Money," which explores the 2021 GameStop short squeeze; "Ferrari," a biopic about the Italian car manufacturer Enzo Ferrari; and "Robots," a sci-fi rom-com. It is unclear what roles Shailene Woodley will play in the first two projects, but she will be the lead character in the third movie.
The "Big Little Lies" star will also be seen in an upcoming Starz drama series titled "Three Women." The program will explore a group of women from across the United States as they attempt to change the trajectory of their lives. The show is based on the book by Lisa Taddeo and will co-star Betty Gilpin, DeWanda Wise, and Gabrielle Creevey in lead and supporting roles. Emmy Rossum serves as one of the production's executive producers. Woodley will play a character named Gia, but plot details about her part are unclear. A release date for the premium cable network show has not been announced.