Who Plays Young Reacher In Amazon's Reacher Series?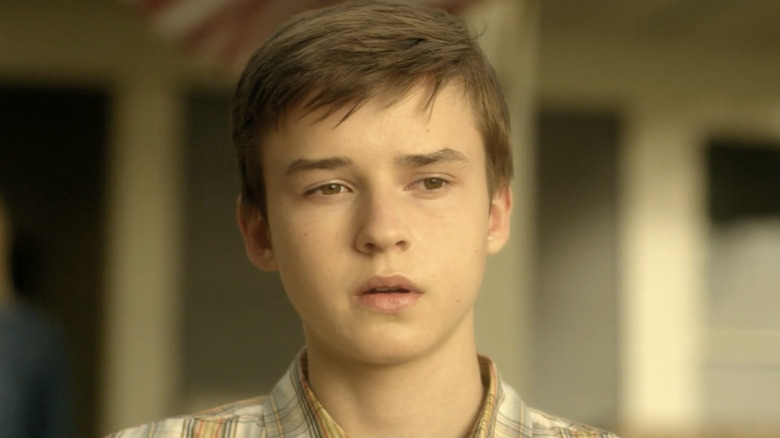 Amazon Studios
The Amazon series "Reacher" is an adaptation of Lee Child's first book from the popular series that follows an ex-army investigator attempting to solve a murderous conspiracy in a small town. Throughout the investigation, viewers are given glimpses into the character's past, showcasing part of his origin story, and many people who enjoyed the first run of entries may be eager to find out who plays the younger Jack Reacher.
Those out there that found the portrayal of Reacher's younger self quite impressive shouldn't be surprised at his well-crafted performance, considering the Hollywood player responsible has many years of experience in the industry, attaining some worthwhile credits in the process. Maxwell Jenkins was the actor tasked with telling the backstory of Alan Ritchson's version of Reacher, and if it seems like people have seen him before, that is probably because there is a solid chance they have. 
Jenkins started in the acting game in 2013, and as far as movies go, his resume contains titles such as "Popstar: Never Stop Never Stopping," "A Family Man," and "Joe Bell." But regarding other TV endeavors, his body of work has him appearing in series like "NCIS: New Orleans," "Chicago Fire," and "Chicago Med." He has also been a main player in other shows like Netflix's "Lost in Space" and the Apple series "Dear Edward." And like all of his other endeavors, he didn't cut any corners when preparing to play young Jack Reacher.
Jenkins made sure he was ready to play a young Jack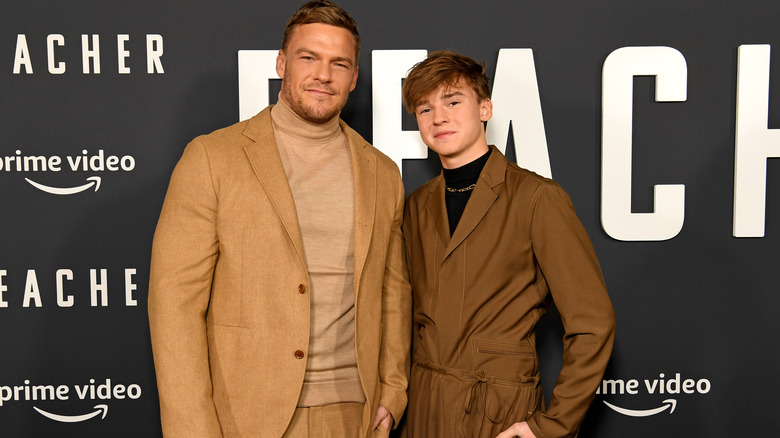 Jon Kopaloff/Getty Images
It's no secret that "Reacher" star Alan Ritchson, the producers, and the writers all tinkered with the character before settling on what the final version would look like on screen. Once that objective was met, the next task was to work with Maxwell Jenkins to figure out how to take what they developed for present-day Jack Reacher and translate it into his younger self.
After discussing the titular persona, Jenkins and the others came to a fascinating conclusion. "We concluded that Reacher was like a crocodile. He sits, listens, waits, and only moves when the time is right," the actor said in an interview with Pop-Culturalist. With that revelation in mind, Jenkins then discussed how he ensured his take on young Reacher matched what Ritchson was bringing to the table. "I spent a lot of time watching dailies of Alan's work," he said. "I also watched some of the audition videos and chemistry reads where Alan was Reacher. He's so good. I just tried to study the way he moved and the expressions and gestures he used and tried to incorporate that into my physicality." 
The young Reacher also added, "It was a great collaborative effort. Alan is amazing, and I loved being able to give some background context to the story he was telling as Reacher."
All the hard work from Jenkins and everyone else on the show seems to pay off, as it has been given another season that will be jumping ahead in the book series. If the young actor continues the trend of properly preparing for roles, there is a good chance his turn as a young Reacher will not be the last time he impresses viewers.