What The Cast Of The Big Bang Theory Is Doing Now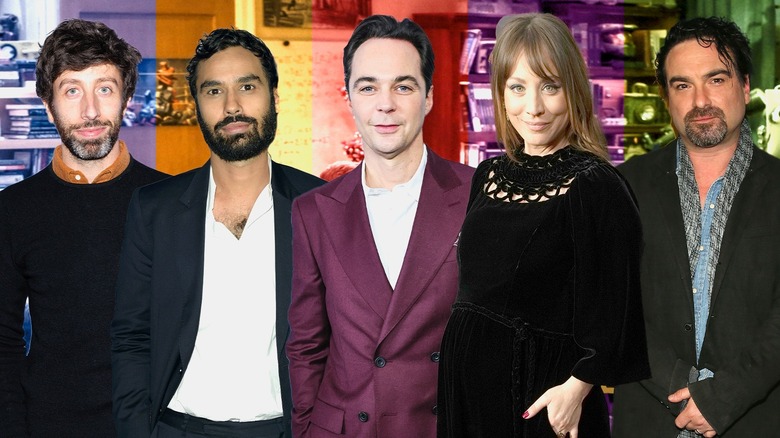 Static Media/Getty
After it first hit television screens in 2007, the CBS sitcom "The Big Bang Theory" dominated the ratings, won numerous awards, and made the cast some of the highest-paid television actors in the world. For 12 seasons, the show charted the lives of four genius nerds and a down-to-Earth waitress who spend all their free time together, but all good things have to come to an end eventually. 
Season 12 proved to be the end of "The Big Bang Theory," with the stories of Sheldon, Leonard, Penny, Amy, Raj, and the others wrapped up in a satisfying way. Yet, many viewers might wonder what the cast has been up to since the show ended in 2019. After all, the likes of Jim Parsons and Kaley Cuoco have become household names thanks to their roles in the series, so many people may want to know what they're working on now. Here are the details on every major actor from "The Big Bang Theory" and what they're doing today.
June Squibb - Meemaw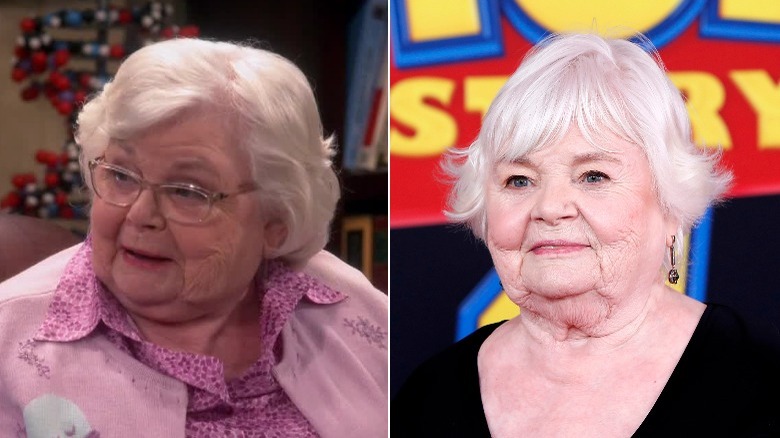 Kathy Hutchins/Shutterstock/CBS
Affectionately known as Meemaw in the show, Constance "Connie" Tucker is the grandmother of Sheldon Cooper. Throughout her time on "The Big Bang Theory," she's the only member of Sheldon's family toward whom he shows unconditional love. A deeply protective and loving character, she was first introduced in 2016 in the Season 9 episode "The Meemaw Materialization," in which she comes to visit her grandson to meet Amy. This is her only on-screen appearance in the show, although a younger incarnation of the character does return in "Young Sheldon," played by Annie Potts.
June Squibb is the actor responsible for portraying Meemaw in "The Big Bang Theory." Prior to appearing in the series, her most famous role was probably in the 2013 film "Nebraska," a performance that earned her an Academy Award nomination for best supporting actress. In more recent years, she's voiced characters in Disney animated films such as "Toy Story 4," "Soul," and "Ralph Breaks the Internet." Squibb has continued to be a regular face on television as well, with appearances in the likes of "The Good Doctor,"  "Good Girls," and "Room 104," as well as voice roles in "Little Ellen" and "The Fungies" in the last few years.
Courtney Henggeler - Missy Cooper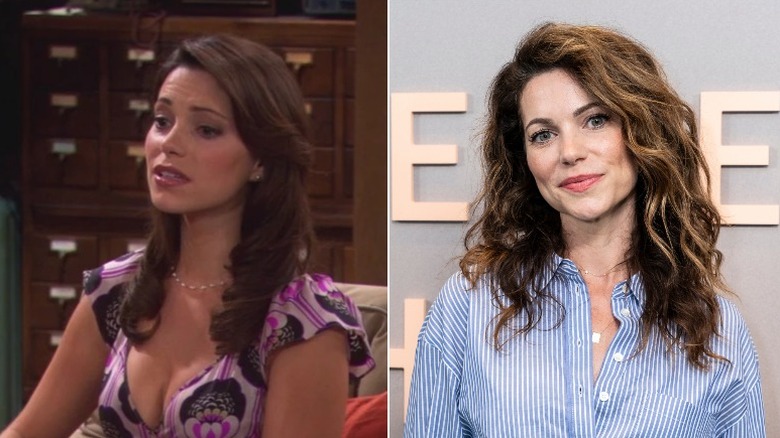 lev radin/Shutterstock/CBS
Melissa "Missy" Cooper is another important "Big Bang Theory" character who has a very limited number of appearances in the show. Although she's mentioned many times, she's only directly involved in three episodes, with one just being a voice role. She's first introduced in the Season 1 episode "The Porkchop Indeterminacy," in which she visits Sheldon, but her next in-person appearance doesn't come until "The Bow Tie Asymmetry" some 10 seasons later. The pregnant Missy returns to attend the wedding of her brother and Amy. Despite being Sheldon's sister, she is in many ways his opposite.
Outside of "The Big Band Theory," actor Courtney Henggeler will be familiar to fans of the Netflix series "Cobra Kai," in which she plays "Karate Kid" protagonist Daniel LaRusso's wife Amanda. She's also had recent roles in Tyler Perry's romantic comedy "Nobody's Fool" and in the 2019 horror film "Do Not Reply." Additionally, Henggeler has had recent guest parts in shows like "Jane the Virgin," "Fuller House," and "Into the Dark."
Jerry O'Connell - George Cooper Jr.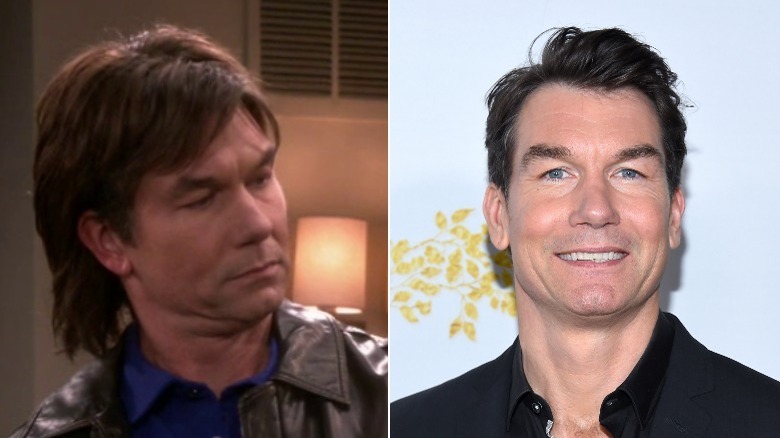 DFree/Shutterstock
Jerry O'Connell plays another one of Sheldon's siblings in "The Big Bang Theory," the older brother of both him and Missy. Named after his father, George "Georgie" Cooper Jr. doesn't make his debut in the sitcom until Season 11, first showing up in "The Sibling Realignment." Despite making a success of his own business, Georgie expresses resentment at the way Sheldon has treated his family, although the pair reconcile and the character appears in the next episode when Sheldon marries Amy. Georgie later appears in Season 12 during a webcam chat with Sheldon as they discuss a childhood friend named Tam.
Having begun his career at a young age, O'Connell had his first major film role in 1986 in the Stephen King adaptation "Stand by Me." In his adult life, he has had roles in the likes of "Jerry Maguire" and "Scream 2." DC fans may recognize his voice from recent work like "Batman: Hush" and "Justice League Dark," in which he voices Superman. He also voices the main role of Commander Jack Ransom in "Star Trek: Lower Decks" and plays Steven Birch in "Billions." Since 2021, O'Connell has been one of the permanent co-hosts of the CBS daytime show "The Talk," having replaced Sharon Osbourne.
Sara Gilbert - Leslie Winkle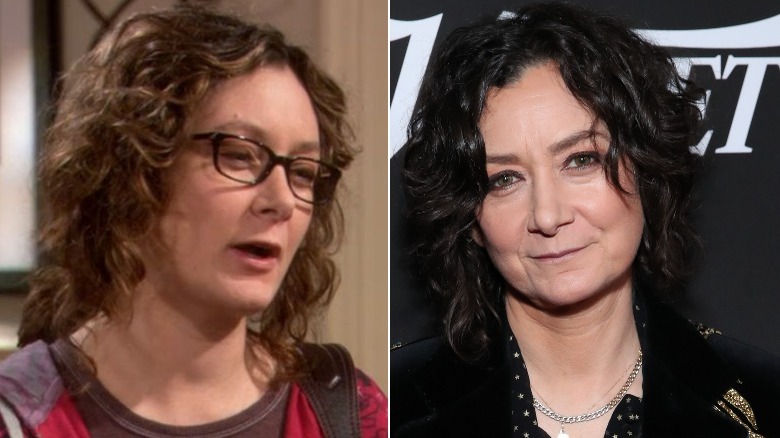 Rich Fury/Getty Images/CBS
Sara Gilbert's Leslie Winkle is a regular character through the early seasons of "The Big Bang Theory," appearing for the first time in Season 1, Episode 3. She appears throughout the second and third seasons before largely disappearing from the show, other than a brief return in Season 9. A scientist at Caltech, she works with Leonard and dates both him and Howard for short periods of time. She can often be seen using lab equipment to cook her food and is friendly toward basically everyone except for Sheldon.
Like her fellow "Big Bang Theory" co-star Laurie Metcalf, Gilbert has been a regular on both "Roseanne" and its more recent spin-off "The Conners," playing Darlene Conner-Healy. Her performance across the two shows has earned her several Primetime Emmy Award nominations. She has also had recurring roles in "Atypical" and "Living Biblically," along with the 2023 comedy movie "80 for Brady."
Laurie Metcalf - Mary Cooper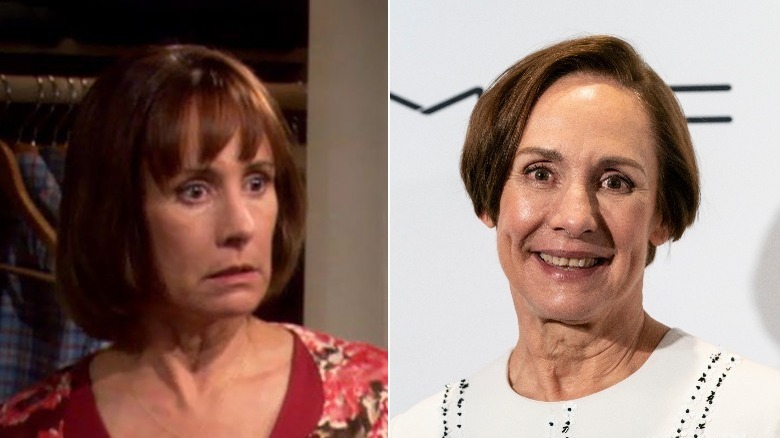 lev radin/Shutterstock
Mary Cooper, played by Laurie Metcalf in "The Big Bang Theory," is the mother of Sheldon, Missy, and Georgie. In total, Mary appears in 14 episodes of the show, making her first appearance in the fourth-ever episode. Mary then makes sporadic appearances throughout the rest of the series, proving to be one of the few people who can actually control and admonish Sheldon. Yet, despite being a loving and caring mother, she is something of a religious fanatic and can be bigoted.
An experienced actor and comedian, Metcalf has been nominated for a plethora of awards throughout her career, including Primetime Emmy Awards and an Academy Award for her role in "Lady Bird" in 2017. Perhaps best known for her performance as Jackie Harris in "Roseanne," she later reprised the part for the spin-off series "The Conners." In 2022, Metcalf had minor roles in the biographical miniseries "The Dropout" and the movie "Somewhere in Queens," in addition to an Emmy-winning guest role in two episodes of "Hacks." She also voices Andy's mom in the "Toy Story" franchise.
Laura Spencer - Emily Sweeney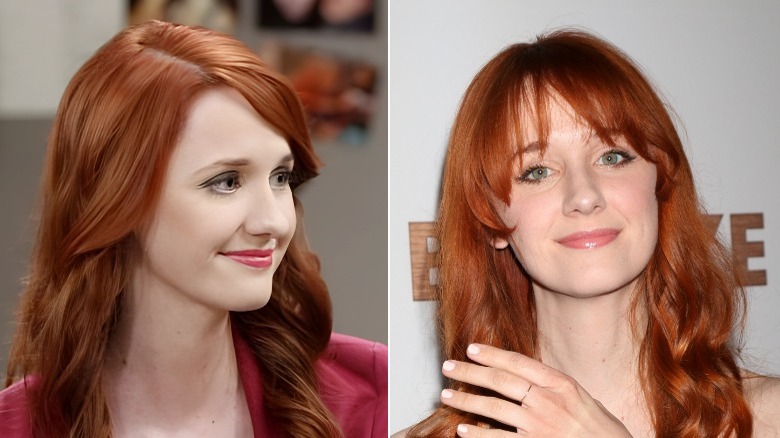 Kathy Hutchins/Shutterstock/CBS
Laura Spencer's Emily Sweeney is one of the major characters in "The Big Bang Theory" outside of the main group. She makes her first appearance in "The Friendship Turbulence" as a woman who contacts Raj through an online dating site. Over the course of the next few seasons, she appears in a total of 17 episodes, dating Raj and then Gary. A self-confessed fan of horror films, she has a dark sense of humor and prefers the original gruesome fairy tales to the modern, family-friendly Disney movies.
Spencer began her film career in 2009, with roles in smaller projects like "Barking Water" and "Funnel of Darkness." She went on to appear in 34 episodes of the web series "The Lizzie Bennet Diaries." She became a regular on television during her tenure on "The Big Bang Theory," as she simultaneously portrayed intern Jessica Warren on "Bones." Her work has seemingly been limited over the last few years, with the actor only appearing in a single episode of "Reservation Dogs" and the post-apocalyptic film "13 minutes" in 2021.
Kevin Sussman - Stuart Bloom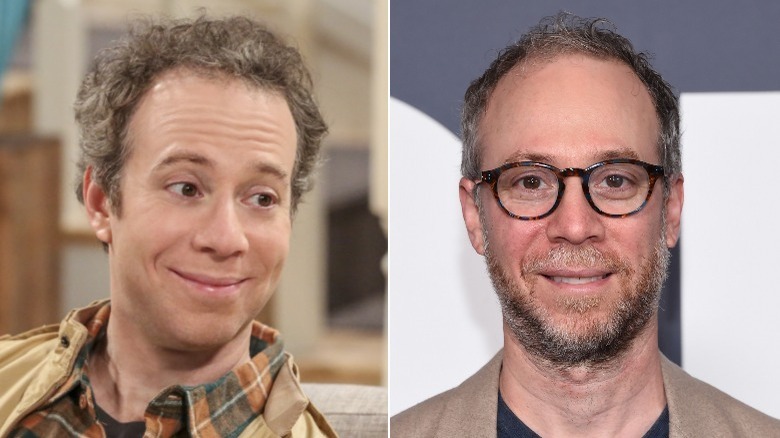 DFree/Shutterstock/CBS
Stuart Bloom, played by actor Kevin Sussman, is a major character in "The Big Bang Theory" and a constant presence starting from the Season 2 episode "The Hofstadter Isotope." He dates both Penny and Amy at different points and is the owner of The Comic Center of Pasadena, making him a friend to Sheldon and the rest of the main group. The kind-hearted character appears in over 80 episodes in total, popping up in every season following his introduction.
Sussman has had a busy few years since "The Big Bang Theory" came to an end. He had a two-episode role on the "Breaking Bad" spin-off "Better Call Saul," playing a victim of one of the eponymous protagonist's scams. That same year, in 2022, he also appeared in "The Dropout" alongside his former co-star Laurie Metcalf, playing a researcher at the pharmaceutical company Theranos. The actor also appeared in a couple episodes of "Call Me Kat" and will play Walter in the upcoming Apple TV+ drama series "Lessons in Chemistry."
Mayim Bialik - Amy Farrah Fowler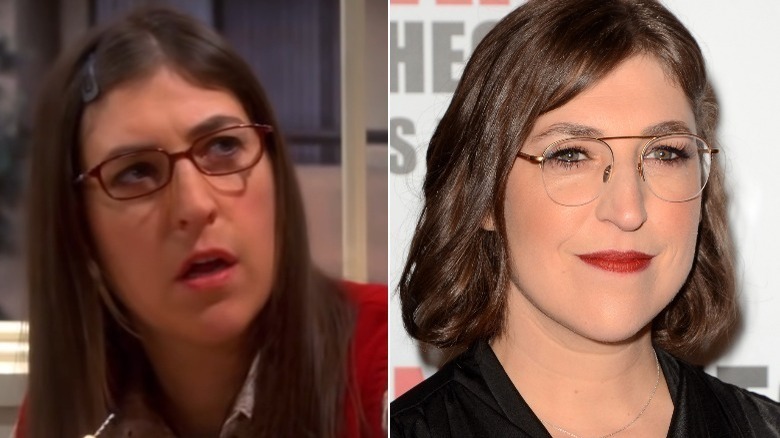 Kathy Hutchins/Shutterstock/CBS
Early on in "The Big Bang Theory," it appeared as if Sheldon would never find love. After all, he's such an eccentric and anti-social individual that maintaining a relationship with anyone would never be easy. But then came Amy Farrah Fowler, played by Mayim Bialik – his match in almost every sense. A neurobiologist, she makes her debut in "The Lunar Excitation" in Season 3 and quickly becomes a regular. Appearing in more than 200 episodes of the show, Amy has a strong relationship with Sheldon from the very beginning, and the pair eventually marry during the Season 11 finale.
Bialik, who has a Ph.D. in neuroscience in real life, was nominated for a series of awards for her performance on the show and has been in high demand since. She stars in the Fox sitcom "Call Me Cat" and has returned as the voice of Amy in "Young Sheldon." Following the death of Alex Trebek, both Bialik and Ken Jennings were announced as new permanent hosts for the popular game show "Jeopardy!" following temporary stints behind the lectern. She also hosts her own podcast, "Mayim Bialik's Breakdown," every Tuesday, in which she discusses mental health.
Melissa Rauch - Bernadette Rostenkowski-Wolowitz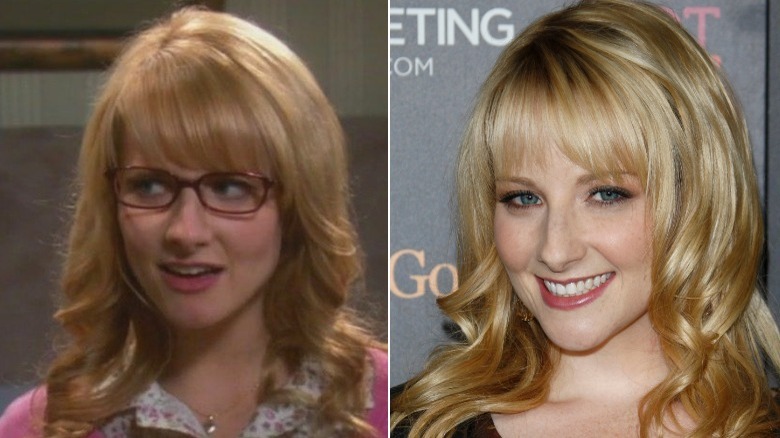 Kathy Hutchins/Shutterstock/CBS
Bernadette Rostenkowski-Wolowitz is another main character from "The Big Bang Theory" who comes in a bit later on. Played by Melissa Rauch, she makes her first appearance in the Season 3 episode "The Creepy Candy Coating Corollary" and quickly begins a relationship with Howard Wolowitz. Having previously worked at The Cheesecake Factory, she eventually achieves a Ph.D. and starts working for the pharmaceutical company ZanGen as well as marrying Howard and starting a family with him.
Rauch made her breakthrough with "The Big Bang Theory," but she has continued to find success since the show ended. Her most notable role has been in the NBC sitcom revival "Night Court," where she plays Judge Abby Stone. She has also voiced a number of characters in various films and television series, ranging from Harley Quinn in "Batman and Harley Quinn" to Beth Bayani in "Firebuds." She has also voiced recent parts in "Robot Chicken" and "Animaniacs."
Kunal Nayyar - Rajesh Koothrappali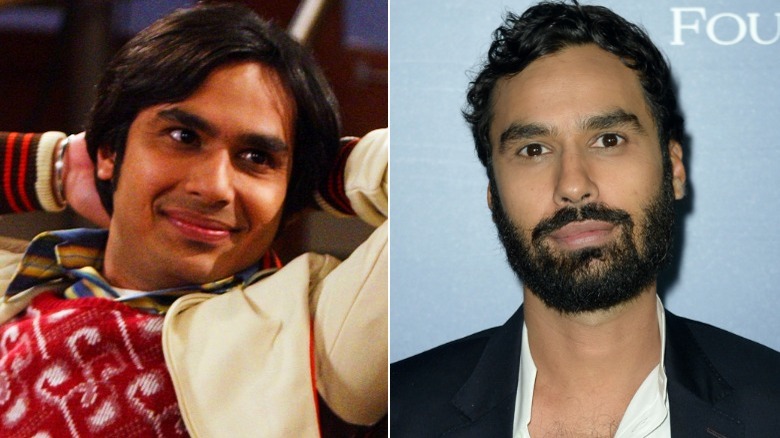 Andrew Toth/Getty Images/CBS
Rajesh Koothrappali, more often known simply as Raj, is one of the five primary characters who are present from the very beginning of "The Big Bang Theory." Played by Kunal Nayyar, he's Howard's best friend and works at Caltech as an astrophysicist. Coming from a well-off family, Raj generally shows little interest in his heritage and often finds himself physically incapable of speaking to women. This causes him to struggle in establishing meaningful relationships until the later seasons of the show.
As one of the world's highest-paid television actors, Nayyar certainly didn't need to find work after the end of "The Big Bang Theory." However, that didn't stop him from landing a number of roles. He's provided the voice of Guy Diamond in the "Trolls" franchise series since 2016 and had a role in "Think Like a Dog" in 2020. He is set to appear in the upcoming Netflix film "Spaceman" with Adam Sandler and Carey Mulligan on Netflix, with the actor announced as part of the cast in 2021. Nayyar also starred in the 2022 film "The Storied Life of A.J. Fikry" and the Apple TV+ series "Suspicion."
Johnny Galecki - Leonard Hofstadter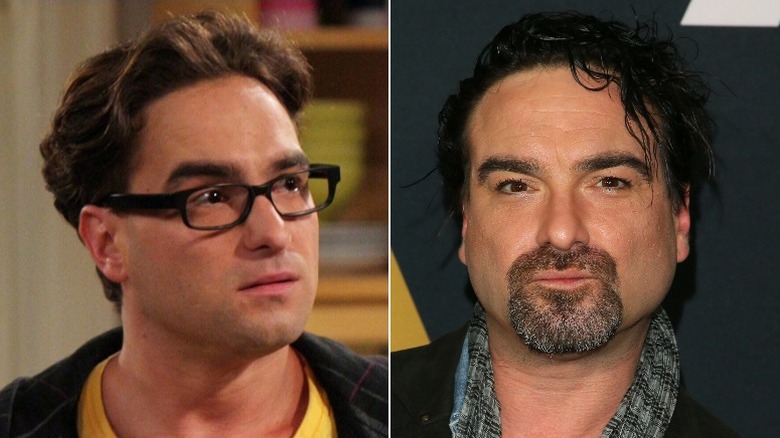 Jean Baptiste Lacroix/Getty Images/CBS
Played by Johnny Galecki, Leonard Hofstadter is one of the central characters of "The Big Bang Theory." Present in every single episode of the show, he's Sheldon's colleague, best friend, and roommate. Despite being a geek and closely associating with Raj, Howard, and Sheldon, Leonard also demonstrates the most knowledge of social cues and rarely struggles to fit in with more ordinary company. Throughout the run of the series, he has a rocky relationship with Penny, although the two do eventually marry.
Galecki earned numerous accolades, including a Primetime Emmy Award nomination, for his performance in "The Big Bang Theory." However, he's also known for his work on the sitcom "Roseanne" and its spin-off "The Conners." His first acting credit came in 1987 when he appeared in "Murder Ordained" alongside John Goodman, but he hasn't done much on screen lately outside of his appearances in "The Conners." Yet, he has worked as an executive producer on shows such as "Catching Babies," "Living Biblically," and "SciJinks."
Jim Parsons - Sheldon Cooper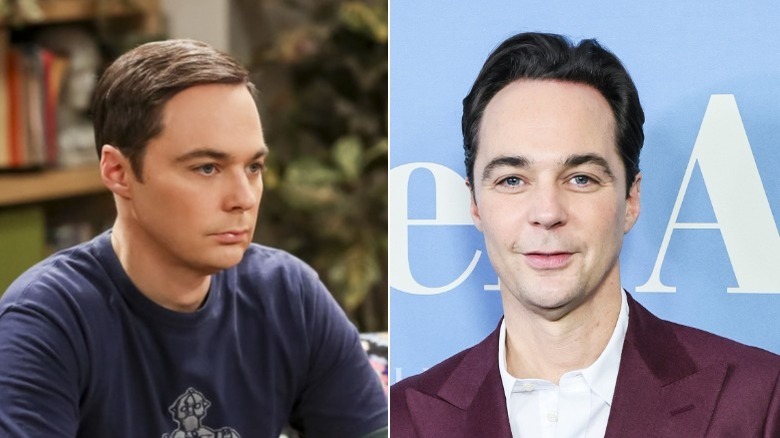 Theo Wargo/Getty Images/CBS
Arguably the most popular character from "The Big Bang Theory," as evidenced by the facts that actor Jim Parsons won numerous awards and the character got his own spin-off show, Sheldon Cooper is a socially inept genius. He lives with Leonard and is an unashamed nerd who loves everything from "Star Trek" to "Boggle." A theoretical physicist at Caltech, he has a high intelligence but consistently shows a lack of understanding of basic human traits such as humor and empathy. He also struggles in his relationships until he meets Amy Farrah Fowler, who he eventually marries in Season 11.
Fans of "The Big Bang Theory" will know that Parsons has continued to be a part of the fictional universe as the narrator of the show "Young Sheldon," a series that chronicles the life of his character as a child. Outside of his role as Sheldon, the actor has appeared in the miniseries "Hollywood" as talent agent Henry Willson, the 2022 romantic drama "Spoiler Alert" alongside Ben Aldridge, and 2020's "The Boys in the Band." He's also worked as an executive producer on a number of shows, from his former co-star Mayim Bialik's "Call Me Kat" to "Young Sheldon" and others.
Kaley Cuoco - Penny Hofstadter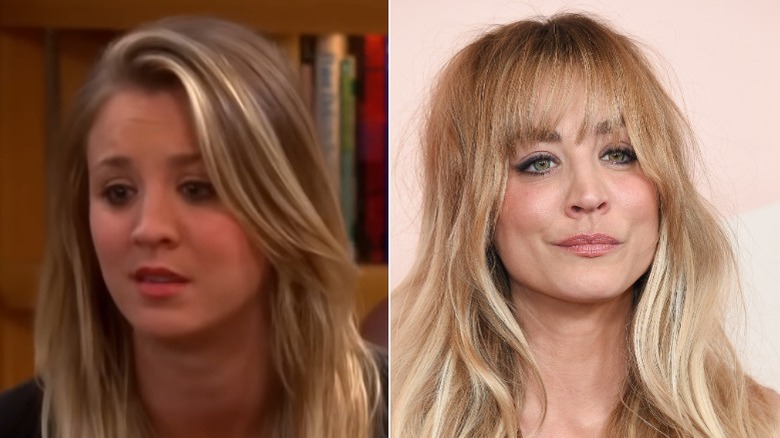 DFree/Shutterstock/CBS
Penny Hofstadter, known as Penny Teller before her marriage to Leonard, is the sole female main character at the start of "The Big Bang Theory." Played by Kaley Cuoco, the Nebraska native also stands out because she doesn't share the same genius-level intellect as the four other original leads, although she makes up for this with a more sophisticated emotional intelligence that ensures she's far more outgoing and empathetic. Originally a waitress at the Cheesecake Factory and an aspiring actor, she eventually becomes a sales representative for a pharmaceutical company. By the end of the series, she marries Leonard, and the two move in together.
Cuoco has worked in a number of critically acclaimed series since the conclusion of "The Big Bang Theory." In 2017, she founded Yes, Norman Productions, through which she's produced and starred in the acclaimed HBO Max series "The Flight Attendant" and "Harley Quinn." She has several other projects currently in the works at Yes, Norman, including an upcoming film about the life of Doris Day.
Simon Helberg - Howard Wolowitz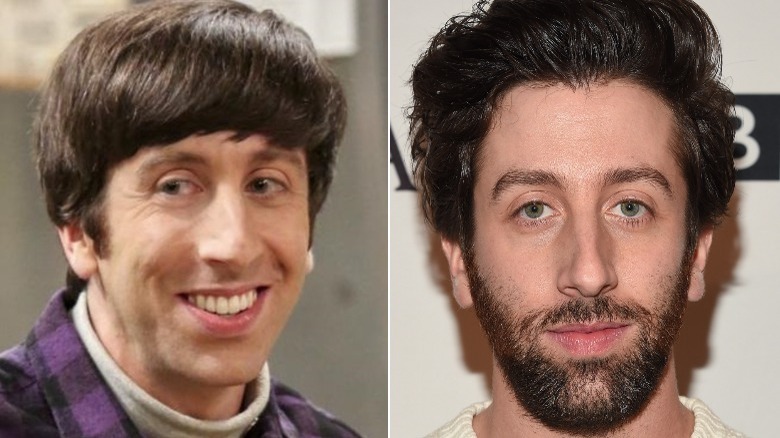 DFree/Shutterstock/CBS
Although he is part of the main group of characters on "The Big Bang Theory," Howard is notable for the fact that he's actually an aerospace engineer rather than a scientist. He has the distinction of also being a former NASA astronaut and travels to the International Space Station during his career. Best friends with Raj, he studied at the Massachusetts Institute of Technology and works at Caltech with the rest of the group. A fan of comic books and geek culture in general, Howard has a collection of novelty belt buckles and little luck with women until he begins dating Bernadette.
Like many of his former co-stars, Simon Helberg has voiced his character in a single episode of "Young Sheldon." However, he has also had roles in several other projects in the last few years. The actor had a supporting role in the musical film "Annette" and starred in "As They Made Us," a movie written and directed by Mayim Bialik. Helberg has also had parts in "Space Oddity" and Rian Johnson's crime drama series "Poker Face," as well as voicing the Squirrel in the "Up" spin-off series "Dug Days."