Ted Lasso's Cast Agrees Season 3 Is The Best Of The Series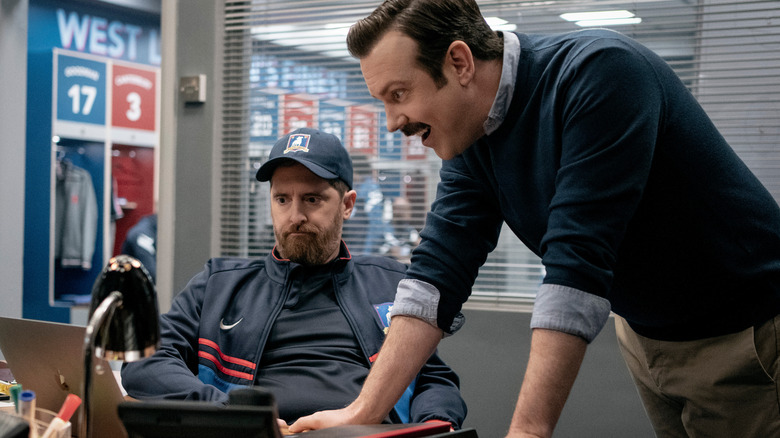 Apple TV+
"Ted Lasso" Season 3, which premiered to Apple TV+ on March 15 and is slated to conclude on May 31, will bring the show in its current incarnation to an end. However, while "Ted Lasso" may soon be finished, spinoffs are still possible according to some of the key talent responsible for its production. For now, though, the creators of "Ted Lasso" plan to take some time off before deciding the franchise's fate, whether that means some sort of sequel series or leaving it be.
Though the fact that the show is concluding after a mere three seasons may be bittersweet news for the multitude of "Ted Lasso" fans, comments from various members of the series' cast characterize Season 3 as its best yet, suggesting that viewers can at least look forward to some quality storylines before "Ted Lasso" wraps up for good.
Notably, in an interview with Newsweek about "Ted Lasso" Season 3, Nate Shelley actor Nick Mohammed spoke very highly of this season's overall quality. "Where Season 2 upped the game in terms of taking our expectations and superseding them, I think Season 3 does that as well," he said. "It's the best out of all three seasons, in my opinion."
Mohammed isn't the only "Ted Lasso" actor to describe Season 3 in this manner, with more than one of his castmates characterizing the show's final batch of episodes as the best in its run thus far.
Multiple members of the Ted Lasso cast are enthusiastic about Season 3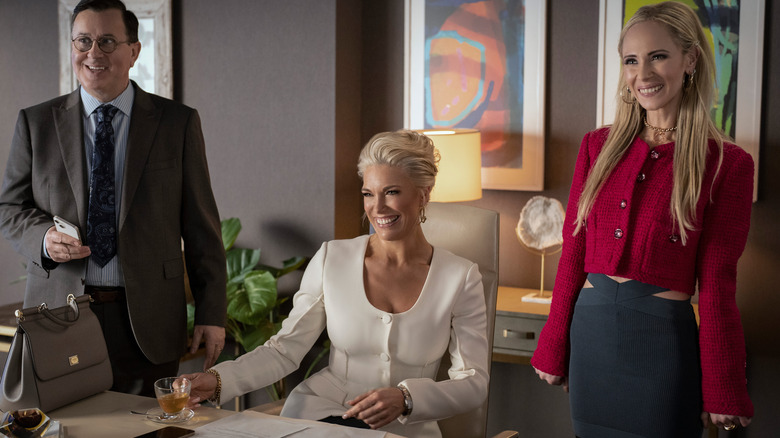 Apple TV+
Also speaking to Newsweek, Brendan Hunt, who portrays Coach Beard and co-created the series, recounted the process of making and later watching "Ted Lasso" Season 3 as an altogether fulfilling experience. "Everybody from the writers, to the cast, to the designers, to the crew, just brought it and hopefully people dig it," Hunt said. "Season 3 is my favorite season we've ever done."
Meanwhile, in an interview with The Mary Sue, Rebecca Welton actor Hannah Waddingham praised the creators of "Ted Lasso" for Rebecca's story specifically playing out in a manner she finds ideal. "When you see how season three unfolds, I couldn't have asked for any more. I mean, I wouldn't tell them to their faces that they gave me everything I wanted, but they have," she said.
Overall, then, opinions of Season 3 seem to be near-universally high among the "Ted Lasso" cast. Whether or not this season will mark the last time fans can watch these characters remains very much in flux — nevertheless, should this be case, and if the way members of the "Ted Lasso" cast describe Season 3 is accurate, the show is, at least, about to end on a high note.