AHS' Dylan McDermott's Rare Instinct Drew Him To Ben Harmon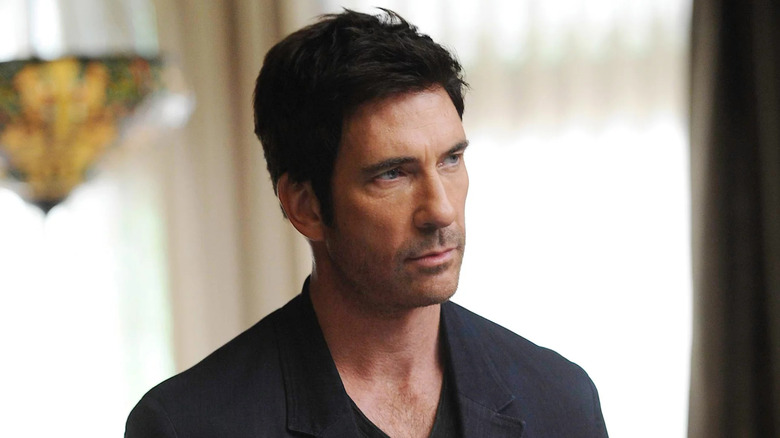 FX
It's hard to remember a time before "American Horror Story," Ryan Murphy and Brad Falchuk's hit anthology series. "AHS" has been going strong for over a decade at this point, enduring thanks to its broad appeal — the show is beloved by horror fans, but it also has a unique charm that draws the curiosity of viewers who traditionally wouldn't consider themselves horror enthusiasts. Dylan McDermott was one of the earliest actors to sign on for the series, and he has returned to play a few different roles over the years.
In Season 2, McDermott portrayed Johnny Morgan, the son of Bloody Face. In Season 9, he surprised fans by making a long-awaited comeback, playing aspiring serial killer Bruce. However, McDermott's most memorable character is Dr. Ben Harmon, the patriarch of the family residing in the titular home in Season 1, "American Horror Story: Murder House." Ben is the root cause of many of the family's problems, having had an affair that nearly broke up his marriage. McDermott reprised this role in Season 8, as the ghost of Ben is still trapped in the house.
During an interview with Collider, McDermott revealed that he only auditioned for the role of Ben Harmon because he had a good feeling about it for some reason. "You only have these instincts every once in a while," McDermott explained. "I remember my agent pitching me the idea for it and I was immediately attracted to it."
McDermott has followed his gut on a few other occasions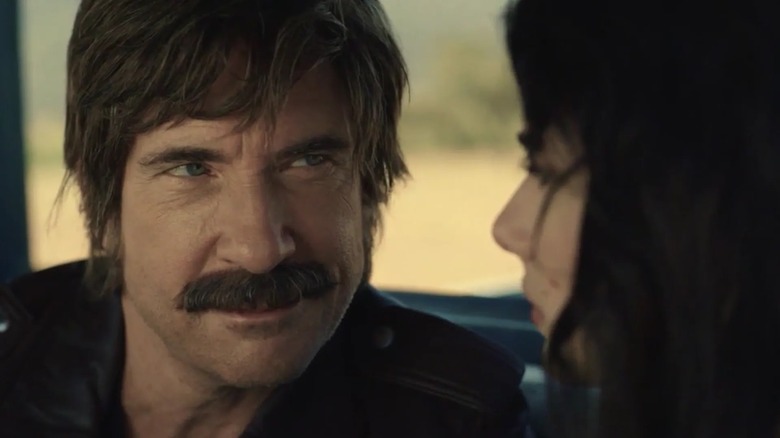 FX
McDermott's gut instinct paid off when "American Horror Story" became the hit that he felt it would be. In his Collider interview, the actor revealed that it's rare for him to have such a good feeling about a project. "I remember, on 'The Practice,' I had a huge instinct that it was going to be very successful," he said. "Then again, when I heard this story of American horror, I had a similar instinct about the show."
For McDermott, it didn't really need to go any further than a good feeling to convince him to audition. With his curiosity piqued and a gut feeling that he was stumbling onto something amazing, he had a chat with Ryan Murphy and all the pieces just clicked into place. It all came together just as McDermott's instinct told him it would. "I've only had those instincts a very few times," he elaborated. "My gut was really telling me that this was the show. I was looking for something different, and for a show that was going to be successful and resonate, and I think I found it with 'American Horror Story.'"
McDermott also offered some interesting insight into what being part of such a hardcore show can be like. He admits that "American Horror Story" deals with a lot of heavy and triggering topics that can be extremely violent. As such, he tries not to judge the characters or content because he must be committed to his role completely. "When I'm playing a serial killer, I'm in it," he said. "I'm just looking for the why. Why is he the way he is?"