Ted Lasso's Brett Goldstein Had Some Unconventional Reference Points For Roy Kent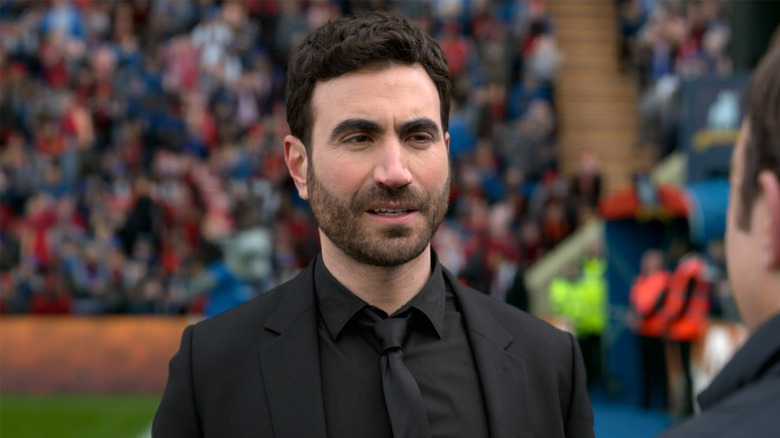 Apple TV+
As his fittingly profane player chant is quick to inform, "Ted Lasso's" legendary midfield player-turned-commentator-turned-coach Roy Kent (Brett Goldstein) is noted for being all over the place in the best possible way. However, it turns out that the inspiration behind the character is just as complex.
Goldstein, who also serves as one of the show's writers, noted to The Times (via Screen Rant) in 2022 that Roy's grumpy, rough-hewn nature draws inspiration from real-life soccer star Roy Keane, but also revealed some extremely interesting additional inspirations for the "Ted Lasso" favorite. In fact, according to Goldstein, Roy Kent's DNA includes elements from "Oliver Twist" villain Bill Sikes, the 1973 psychological thriller "Don't Look Now," French filmmaker Céline Sciamma and her 2019 historical romantic drama "Portrait of a Lady on Fire," and even the Muppets.
This eclectic set of influences may seem all over the place, but then again, any "Ted Lasso" fan should know by now that Roy is far more than meets the eye.
The many influences reflect Roy Kent's different sides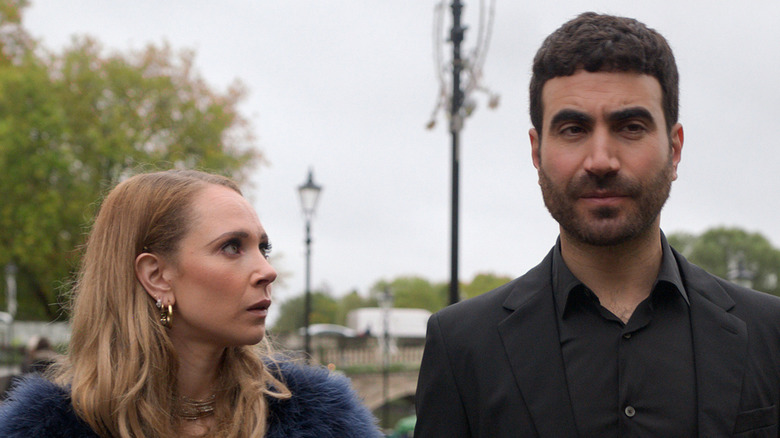 Apple TV+
In a lesser show, Roy Kent would be a villain. He starts "Ted Lasso" as a very ominous figure, as we only see his gruff, sweary exterior and openly antagonistic vibe. From his furious, perma-stubbled face to his intimidating growl and borderline hostile fashion sense, he's very much the scary Bill Sikes figure on the surface. 
However, while it's clear that Roy enjoys his hardman role and embodies it perfectly, it's also quite obvious that he's hiding a far softer center. In fact, he sometimes feels trapped in his role and tries to find a way out in his own way (see: "Portrait of a Lady on Fire," which also accounts for his penchant for snark), and struggles to deal with his emotions in a manageable fashion (not unlike "Don't Look Now," a highly symbolic movie about dealing with grief). As for the Muppets ... well, you've seen Roy's more comedic moments, right? Man even has a catchphrase, albeit a four-letter one that begins with an F and tends to be delivered in a way that can turn the air blue. 
Every work of fiction is influenced by something, and it makes perfect sense that the set of works that inspired Roy Kent –- one of the most deceptively complex characters in a show that's absolutely stuffed with them -– is as intricate as it is.