What Song Is Playing At The Beginning Of Ted Lasso S3 Episode 2?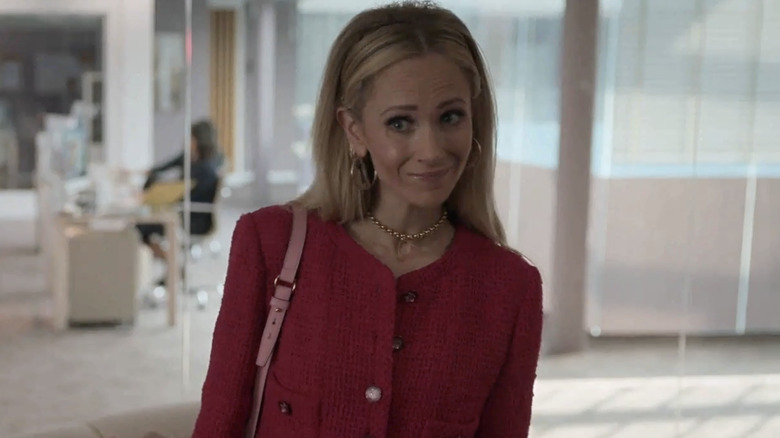 AppleTV+ (E2 - 1:13) SCREENER PLACEHOLDER
Keeley Jones (Juno Temple) is on top of the world in this week's episode of "Ted Lasso." Having successfully launched her own public relations company, the model-turned-mogul has taken yet another huge step on her journey toward self-actualization. Once largely defined as Jamie Tartt's (Phil Dunster) girlfriend, Keeley's battle to establish and protect her own identity has been hard won. 
With her self-titled company "KJPR" finally in the full swing of business, this most recent victory for Keeley is embellished by her particularly sunny mood and a suitably groovy, bass-driven tune that feels simultaneously fresh and familiar. The song heard is a laid-back mashup of Lizzo's iconic pop anthem "Good as Hell" and the classic Bill Withers hit from the 1970s, "Lovely Day." 
The track is well chosen, simultaneously establishing the story and character of the scene. Like Keeley herself, "Lovely Day / Good as Hell" is a bright blend of modern energy and old-fashioned class. The lyrics also naturally express Keeley's ever-growing inner confidence (that will soon be shaken by her straight-laced colleagues) and the special qualities of the day ahead.
The mashup was conceived and performed by Pomplamoose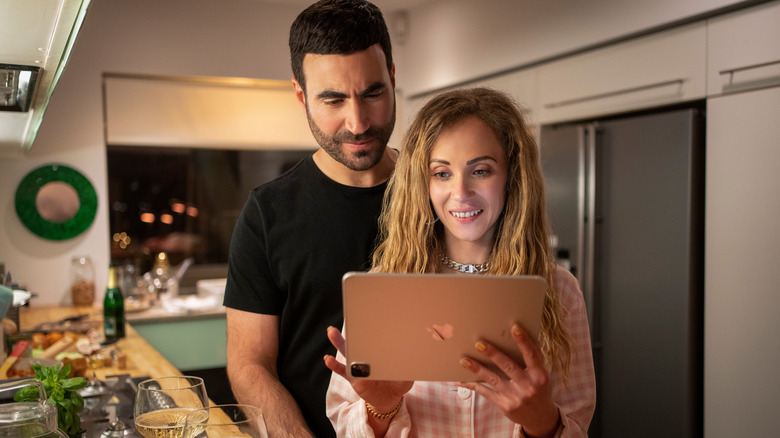 AppleTV+
These two pieces were married by indie-funk duo Pomplamoose, a musical marriage themselves comprised of wedded artists Jack Conte and Nataly Dawn. The "Lovely Day / Good as Hell Mashup" was first released as a single in 2020 and was eventually included on the duo's "Worst of 2020" compilation album the following year. Dawn provides the vocals, as well as the aurally arresting bass line. 
While the mashup obviously conveys positive sentiments of self-confidence, optimism, and an easy sort of motivation, it may have been chosen to add a subtle layer of tragic irony to the moment. The song itself is an anthem perfectly befitting Keeley's mood, but it awkwardly stands as the byproduct of a very rare sort of relationship that eludes her. As a husband-and-wife duo, Pomplamoose's presence could be seen as a representation of romantic and professional success in perfect harmony. But this couldn't be further from Keeley's reality at the moment. 
As seen at the end of Season 2, Keeley's professional aspirations drove a wedge between her and AFC Richmond Coach Roy Kent (Brett Goldstein). On the surface, Roy limply reasons that between him having to shoulder Nate's (Nick Mohammed) newly abdicated coaching responsibilities and Keeley getting her company off the ground, there was no time to work on their romantic relationship. In reality — as implied by Roy's reaction to returning to Chelsea this week — it seems as though he was afraid Keeley's success and independence would outpace him, leaving him a sitting duck for an inevitable breakup. Hopefully, the retired footballer can learn to overcome his pride and "just f***ing enjoy himself" in the show's only healthy relationship.