Ted Lasso: The Scene That Made Brett Goldstein Want To Play Roy Kent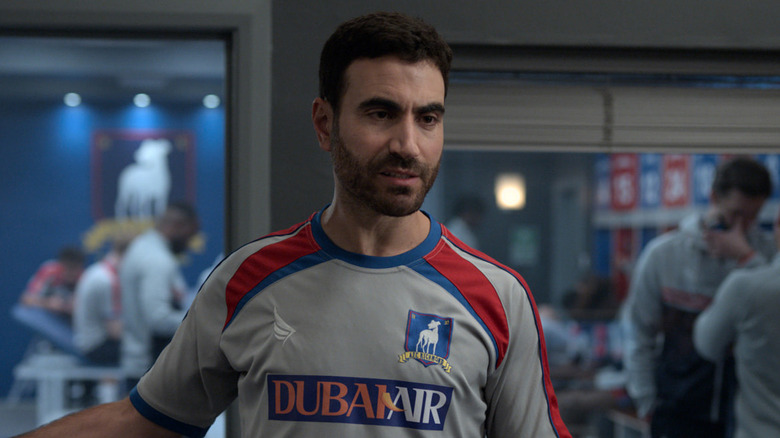 AppleTV+
Although Apple TV's "Ted Lasso" is packed with dozens of memorable characters like the bubbly model Keeley Jones (Juno Temple), the vindictive football club owner Rebecca Welton (Hannah Waddingham), and the series' titular, cheerfully southern football coach Ted Lasso (Jason Sudeikis), there's no question that the real breakout star of the series has been Brett Goldstein, who plays the role of grumpy ex-Chelsea legend Roy Kent.
Diehard "Ted Lasso" fans will know that Brett Goldstein didn't even join the series as an actor initially, and was originally brought into the writer's room for "Ted Lasso" Season 1. Goldstein infamously fell in love with the character of Roy Kent during the writing process and decided to send in several homemade audition tapes to the production team — which ultimately scored him the role. During an interview with Entertainment Weekly, Goldstein admitted that he could actually pinpoint the moment when he decided he wanted to play Roy Ken, saying: "I think it was the scene where he bumps into Keeley in the car park at the end of [Episode] 5 and scares her. It was around then I was like, 'This is the guy.'"
It may shock some viewers to learn that Goldstein's decision to join the show came so late in the game (and certainly shocked Hannah Waddingham during that very same interview), but it seems as though this particular scene is what finally gave him the courage to fight for this role.
The parking lot scene gave fans one of the best characters in Ted Lasso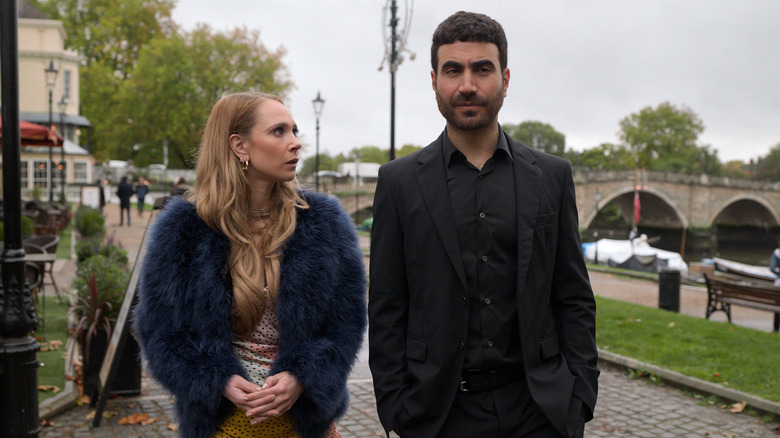 AppleTV+
The scene in question (which actually appears to have ended up in Episode 3) shows a disgruntled and shirtless Roy Kent running out into the parking lot to confront Keeley about her boyfriend Jamie Tartt (Phil Dunster) — and not only does it introduce the first hint of flirting between the two characters, but it's also one of the funniest Roy Kent moments in the entire first season.
Further along in the Entertainment Weekly interview, Goldstein described how he had been slowly growing attached to the character the entire time he was writing, and this particular scene finally helped him decide that he needed to play Roy Kent. "Because all the time I kept thinking, "Could I do this? Could I do this?" It was around halfway through I thought, "I have to do this," Goldstein said. "I can't imagine anyone else on God's earth playing this part," replied Hannah Waddingham.
Indeed, considering the fact that Roy Kent has become the series' breakout character (endearing himself to audiences with his gruff, angry personality and surprisingly kind actions), it is rather shocking to learn that Goldstein ever doubted that he was right for the role. In any case, fans will no doubt watch this particular scene with renewed interest the next time they visit "Ted Lasso Season 1 — knowing that this was the scene that gave us Roy Kent.