New Star Wars Film Taps Steven Knight To Write Following Damon Lindelof And Justin Britt-Gibson's Exit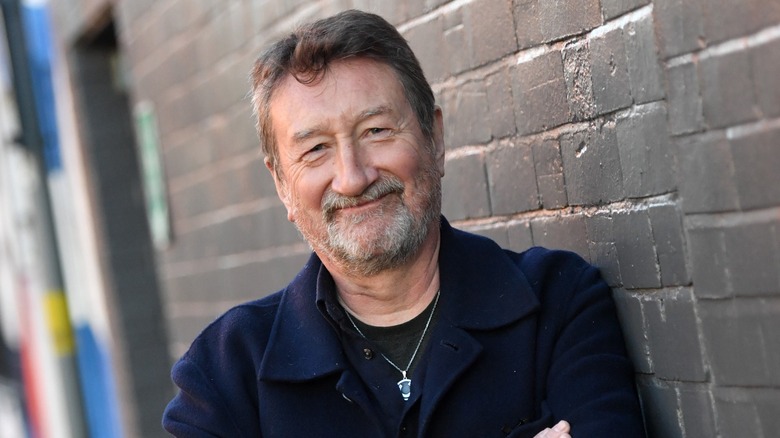 Anthony Devlin/Getty Images
Since "Star Wars: Episode IX — The Rise of Skywalker" came and went from theaters in late 2019/early 2020, there has been a lot of talk about how to continue the franchise theatrically, thanks to the conclusion of the episodic stories. The Wrap reported in May 2019 that Disney had three more movies lined up through 2026, but nearly four years later, the news is not plentiful regarding these projects.
One of the main problems of the upcoming "Star Wars" films is that production schedules and release dates keep getting pushed back. Talent is also in flux, with screenwriters Damon Lindelof and Justin Britt-Gibson out on one of the features, according to Above the Line.
Variety reports that those writers will be replaced by "Spencer"'s Steven Knight. "Ms. Marvel's" Sharmeen Obaid-Chinoy will be directing the film, and no casting decisions are finalized at this time. Here is everything we know about the Steven Knight-penned movie.
The film is expected to be the first Star Wars feature since The Rise of Skywalker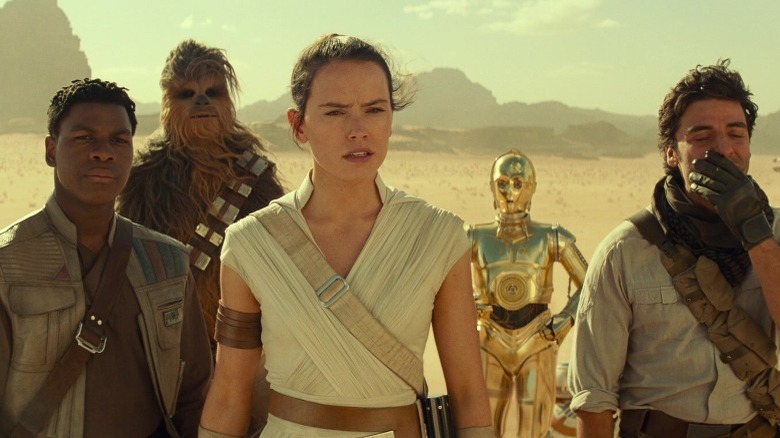 Walt Disney Studios
Variety has reported that the Steven Knight-written "Star Wars" film will be the first since 2019, with two further movies in Disney's original three-film announcement also lined up. A Taika Waititi project, for which Waititi would direct and star, and a feature from Shawn Levy once he finishes other commitments round out the slate. Lucasfilm is expected to share more information regarding the Obaid-Chinoy/Knight movie at London's Star Wars Celebration event in April.
Although both Damon Lindelof and Justin Britt-Gibson had written a first draft for the project, their departure was one of many for Lucasfilm since the end of the Skywalker Saga over three years ago. Previously announced productions included a proposed motion picture from "Game of Thrones'" David Benioff and D.B. Weiss, which was scrapped.
Steven Knight became famous for his screenplays for the searing dramas "Dirty Pretty Things" and "Eastern Promises" in the 2000s. He later created the historical crime series "Peaky Blinders" in 2013.