Succession's Sarah Snook Points Out That The S4 Poster Teases Some Easter Eggs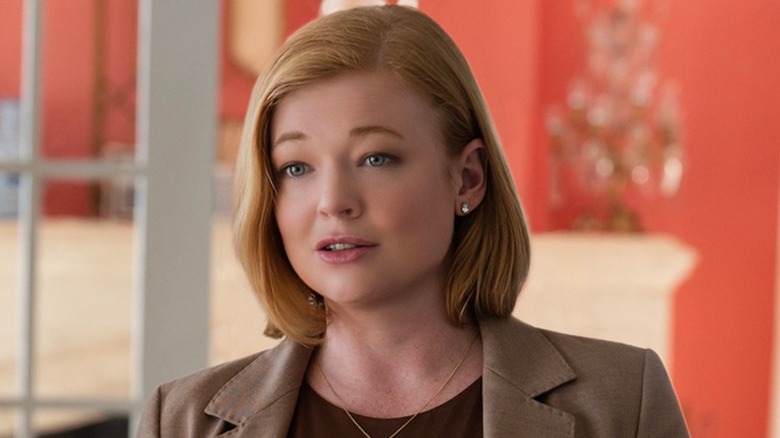 Claudette Barius/HBO
With the 4th season of "Succession" set to have its HBO premiere on March 26, details about the final installment's plot are naturally few and far between. Based on the ending of Season 3, the last round of 10 episodes will surely see a battle of maneuvers between the Roy children and their father, Logan (Brian Cox). The possibilities are endless when it comes to predicting the series finale, and one Waystar Royco theory even has Logan's great-nephew Greg (Nicholas Braun) taking over the company.
Now, Sarah Snook (Shiv Roy) has made an intriguing revelation about the Season 4 poster during an interview on "The Tonight Show Starring Jimmy Fallon." The actor answered the host's questions about possible hidden Easter eggs on the final season's promotional artwork, and she confirmed that there are clues about the final installment to look for.
Looking at the 4th season promo artwork, there are a few potential visual clues that Snook may be referring to. And fans of the series have already been trying to unravel exactly what they may be subtly spelling out.  
The actor says the secrets on the poster will become apparent as viewers watch S4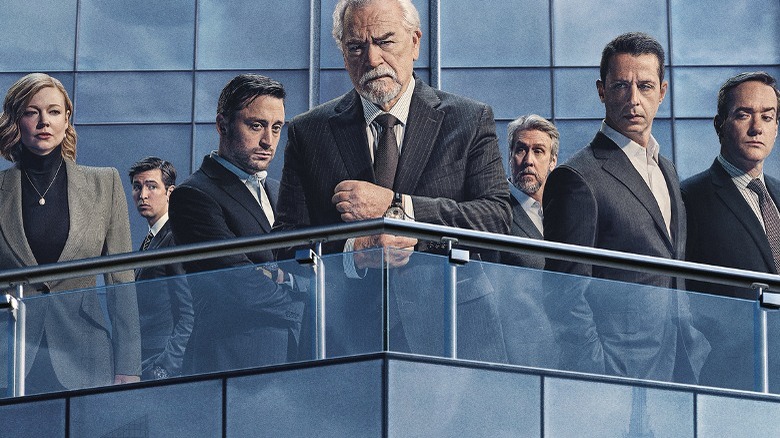 HBO
During her interview with Jimmy Fallon, Sarah Snook replied to his poster Easter eggs question by stating, "I mean a little, yeah ... But I feel like you won't know until you know. It's like 'The Da Vinci Code,' where you are sort of putting things together. There is a thing that once the season begins airing, it may get related back to this moment [shown on the poster]."
The advertisement art for Season 4 depicts the Roy family with Logan in the center, followed by Shiv and Roman (Kieran Culkin) to his left and Kendall (Jeremy Strong) and Connor (Alan Ruck) to his right. Logan's great-nephew Greg (Nicholas Braun) is in the background, and his son-in-law Tom (Matthew Macfadyen) is to the right next to Kendall. The family is on the balcony of a skyscraper with a mirrored image of other buildings underneath them and a plane in the sky above them.
On the show's subreddit page, fans have already been trying to decipher the poster's clues. Redditor u/smancuso8 commented, "Plane in the sky have any significance?" Meanwhile, u/anneso23 replied that they feel Logan may die in the plane. At the same time, u/YetiBeachRainbow pointed out that the positioning of Connor and Greg in the background makes them think a possible subplot between the two is coming. Based on Sarah Snook's comments, viewers are thinking in the right direction.