Succession Season 4 - What We Know So Far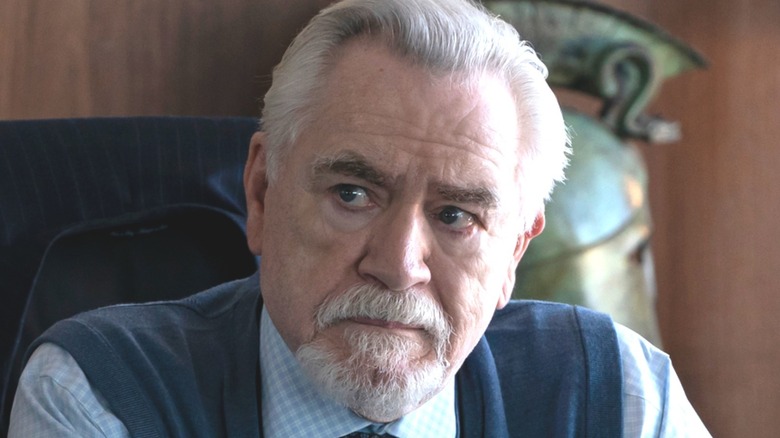 Macall B. Polay/HBO
"Succession" Season 3 just aired its final episode, and it certainly did not disappoint. The finale event confirmed that Kendall (Jeremy Strong) survived his suicide attempt from Episode 8 thanks to Comfrey (Dasha Nekrasova). While that was quite the relief for the Kendall fans of the world, it was a mere blink in a 65-minute episode that revolved around the blindside of the Roy children.
Initially, it looked like Waystar Royco would merge with GoJo, a Swedish tech company owned by the effortlessly suave Lukas Matsson (Alexander Skarsgård). However, when Logan Roy (Brian Cox) met with Lukas, the latter offered to buy out Waystar. Logan worked in the shadows and solidified a deal with Matsson to sell his baby while selling out his babies. Despite the trio coming up with a plan to nix the deal through an amendment in Logan and Caroline's (Harriet Walter) divorce settlement, we find out in the final minutes that mommy dearest shafted her children by re-amending that nix clause. The threesome can no longer overturn the deal and are left dumbfounded, somehow surprised that their dad is still a stone-cold killer whose only love in life is the F-word.
Shiv (Sarah Snook) realizes they were sold out in the 11th hour, and with just a minute to go, we find out that her dear, sweet hubby Tom Wambsgams (Matthew Macfadyen) let Logan in on their plan.
There is so much to speculate about on what's coming in the confirmed fourth season. For all the "Succession" fans out there, here's everything we know about Season 4, which is sure to be the best of all.
When is the release date of Succession Season 4?
Graeme Hunter/HBO
In October, when "Succession" Season 3 was only two episodes in, Variety reported the hit HBO series was renewed for a fourth installment. For now, it's unknown if Season 4 will be the last for drama, with show creator Jesse Armstrong commenting, "All I know is there's a promise in the 'Succession' title, and it can't go on forever." It's also worth noting he said the furthest the series would ever go would be Season 5, but many are expecting Season 4 to be the last.
It is way too early to have a release date for "Succession" Season 4. According to Brian Cox, the script for the new season hasn't even been written yet. In October, the actor spoke with British GQ and suspected writing would begin in January 2022. Cox also guessed filming for Season 4 would begin the following June.
With this timeline, it's entirely possible that we don't see "Succession" Season 4 in 2022. It's looking like a 2023 release date is most likely at this time. Season 3 began filming in November of 2020 (per Variety), and we didn't get a premiere until October of this year. Hold onto your butts, Successioners (is that what they call us?) — it could be March 2023 until we get Episode 1 of Season 4.
Who is in the cast of Succession Season 4?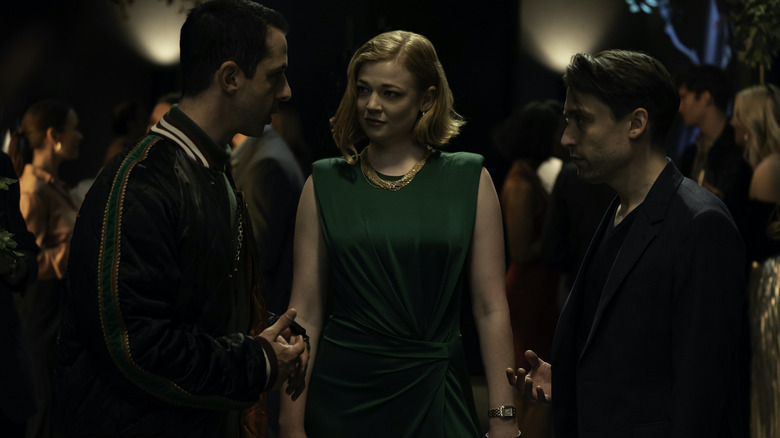 Macall B. Polay/HBO
We fully expect all our favorites to return for "Succession" Season 4. After that season finale, it would be a major shock if anyone wasn't to return. Jeremy Strong, Kieran Culkin, and Sarah Snook will undoubtedly be back and angrier than ever after the blow they were dealt in Episode 9. Connor Roy (Alan Ruck) is sure to join them, with a little extra angst given that his eldest standing doesn't mean sh-, uh, something.
It wouldn't be "Succession" without Brian Cox, who will be a major player in Season 4. We also fully accept the very shifty Gerri (J. Smith-Cameron) to return alongside the other Waystar sycophants Frank Vernon (Peter Friedman) and Karl Muller (David Rasche). Alexander Skarsgård is likely to return as Lukas Matsson, considering he's about to take over Waystar — or is it GoJo now? GoJo RoyCo?
Also, what would "Succession" be without Judas, aka Tom Wambsgams? And since you can't make a Tomlette without breaking some Gregs, expect a heavy dose of Greg Hirsch (Nicholas Braun) in Season 4 as well.
Other players we fully expect to see in Season 4 are Willa (Justine Lupe), Marcia (Hiam Abbass), Hugo (Fisher Stevens), and Kerry (Zoe Winters).
What's the plot of Succession Season 4?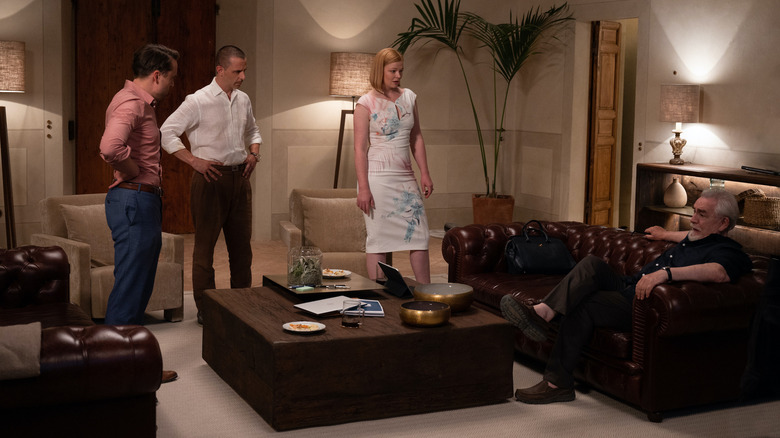 Graeme Hunter/HBO
While there's no way to confirm the plot of Season 4, the Season 3 finale gave a pretty good indication of where this story is heading. The three Roy children (sorry, Connor) will likely be a united front moving into, and hopefully throughout, Season 4. They all have come to see the light regarding Logan on their own time, and now it's time to bring him down. Daddy has made it pretty obvious he could give two flips about their love (sorry, Roman) and will only ever have his best interests at heart.
Season 4 should be full of backstabbing, lying, and vengeance — we just hope it's on all the right people. Thanks to Tom's ultimate blindside, there will likely be a major fallout in one of the show's most important relationships (sorry, Shiv). While she played dumb in the final minute of the finale, we don't suspect Shiv can keep that charade up longer than the first episode of Season 4. Perhaps we can cross our fingers that this finale was misleading, and maybe Tom didn't tip off Logan. Probably not, but whatever.
Regarding other plot points, Season 4 could see redemption for Kendall (sorry, not sorry). No one has seen more ups and downs on "Succession" than the kinda-eldest Roy son, and there is no one the audience is rooting for more. Will he eventually sit on the throne of Waystar? Will this buy-out even happen? Will Greg become the Grand Duke of Luxembourg?
Set your DVRs and keep your HBO Max subscriptions healthy through 2028 when "Succession" Season 4 debuts. Just kidding. 2023, probably.