Titans Final Season Trailer: Tim Drake Goes Full Robin (& Fans Are Here For It)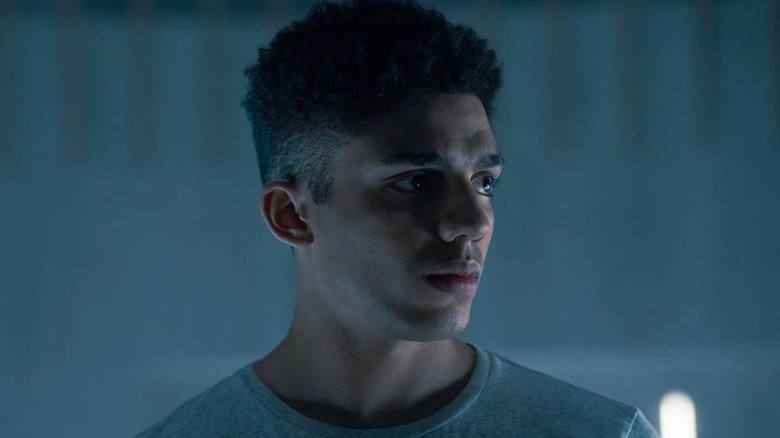 Steve Wilkie/HBO Max
Tim Drake is many things: former deliveryman, gifted marksman, and talented linguist. He's also a remarkable martial artist with a scary-good memory. As for his laid-back persona, it's merely a cover for his many skills and conflicting feelings. That said, he's never shied away from admitting he wants to be a hero — and one specific hero, that is. But as a new "Titans" trailer shows, Tim is finally about to don the Robin suit.
With its final episodes about to drop on HBO Max, "Titans" is reaching a narrative climax that will no doubt wrap up some satisfying character arcs. And one of those arcs apparently involves Tim (Jay Lycurgo), who not only puts on a Robin suit in the new "Titans" trailer but also looks ready to stop Brother Blood's (Joseph Morgan) cult in its tracks.
Naturally, fans are already chiming in about Tim's new Robin suit — and they're pretty pleased so far.
Fans say Tim's Robin look is well-suited for him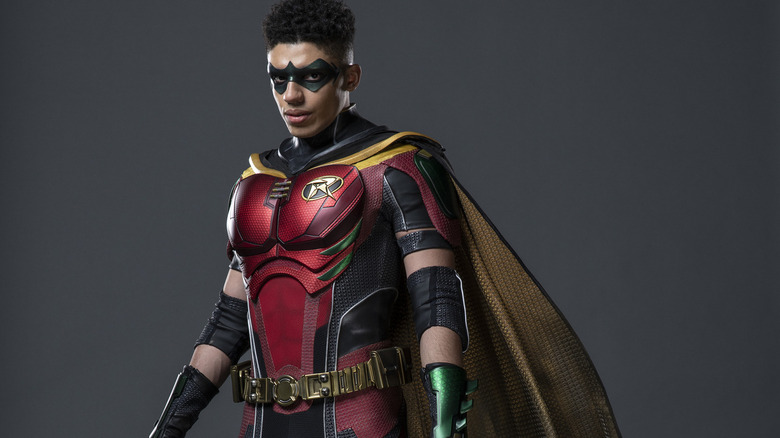 Christos Kalohoridis/HBO Max
Tim has cheated death before, giving him a new lease on life and a new layer to his character. Along that vein, his new Robin suit seems to be giving him yet another character update. As many fans have pointed out, Tim's Robin suit is entirely his own, with aerodynamic edges and satisfying little details. "Tim's robin suit is a solid 10/10," wrote user @STF2319 in the comments of the trailer on YouTube, and others chimed in to voice their approval. "The suit of Tim Drake as Robin is perfect," said another user, @ezequielperez2224. Fans seem to be elated about Tim's character growth: "My boi Tim finally got a suit," commented another user, @jacobshada8989.
Sadly, though, it's the first and last time that anyone will see Jay Lycurgo in the suit, as "Titans" will wrap up its final season when its new episodes premiere on HBO Max on April 13. Thankfully, as the trailer shows, there will be plenty of action to satisfy fans seeking a thrilling conclusion — including a scene where Tim Drake throws down in the rain. And while Superboy (Joshua Orpin), Raven (Teagan Croft), Nightwing (Brenton Thwaites), and Starfire (Anna Diop) are all facing trials of their own, Robin will surely be able to lend them a hand in defeating Brother Blood.