Young Sheldon Fans Praise Georgie For Carrying The Show On His Shoulders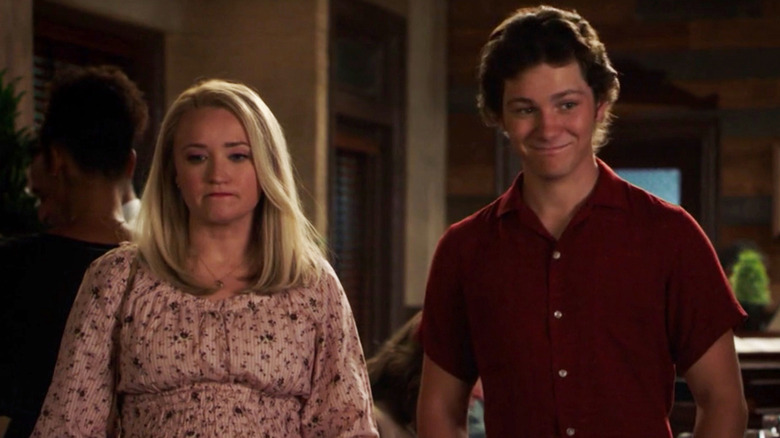 CBS/Hulu
Now that "Young Sheldon" is in its sixth season on CBS, it's following in the grand tradition of many a sitcom by expanding on its secondary characters and giving them entire storylines of their own. One of those ongoing storylines is about Sheldon's 19-year-old elder brother Georgie (Montana Jordan) impregnating his new, decade-older girlfriend Mandy (Emily Osment), to her parents disapproval. 
Often, throwing a baby into the mix is a sign that a show has jumped the shark–like when Howard and Bernadette had a baby on "The Big Bang Theory," the show "Young Sheldon" is spun off from. However, fans on social media have had mostly positive things to say about the Georgie story arc. They especially love the addition of Mandy's dad, who's played by "MADtv" veteran Will Sasso.
"Georgie genuinely carries Young Sheldon honestly," wrote Twittter user @SlCKHACK_. That quote is representative of how many fans feel about the character. Here's what other fans are saying. 
Fans think Georgie can carry his own show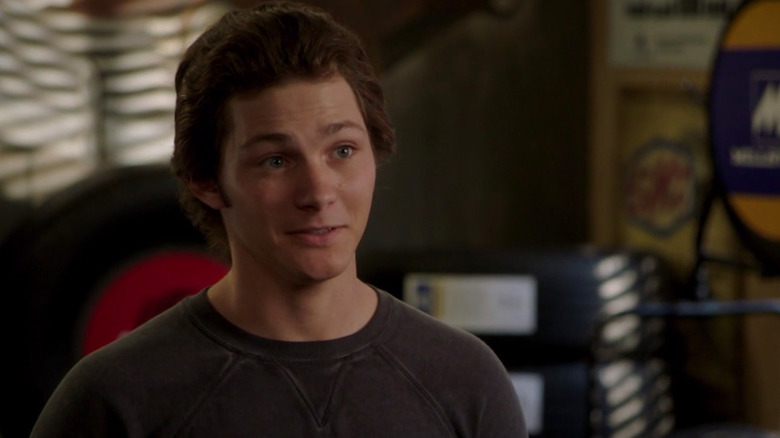 CBS/Hulu
"Georgie, my king, he's too good for his family," @deadpoolsluver wrote. Indeed, Season 6 is really highlighting Georgie's sweet and optimistic nature, as he's determined to make inroads with Mandy's parents even though Mandy's mother is actively hostile towards him. Several users agreed that Georgie's new storyline is dynamite, like @e92_trm, who wrote that "Georgie has a great character arc in Young Sheldon," or @Moomers6351, who wrote that "Georgie and his storyline has become my new favorite part of this show!" @megdnf agreed, writing that "Georgie in 'Young Sheldon' is so underrated."
In fact, some fans took things one step further. "Can they make Young Sheldon but it's just about Georgie it's what the people want," asked @lpstros. That echoes a Tweet from @vedantsam, who wrote: "Young Sheldon should have Georgie as main character I like his story more than Sheldon."
Such a move would require revamping the show entirely, or giving Georgie his own spinoff altogether. If Georgie did get his own show, say one called "Georgie," that would make it a spin-off of a spin-off, joining shows like "Laverne & Shirley," "Mork & Mindy," "Joanie Loves Chachi," and "Good Times" on that short and very hallowed list. If CBS listens to this small handful of people, maybe it will happen.