NCIS' Wilmer Valderrama Felt Connected To S20 Episode 17 For A Personal Reason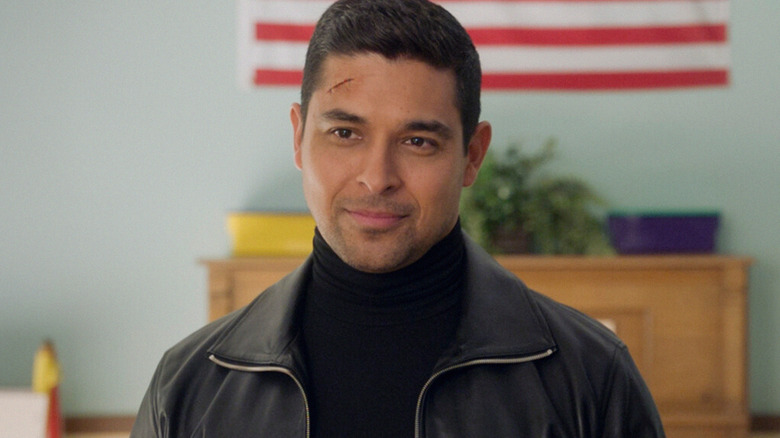 CBS
In the midst of its 20th season, longtime "NCIS" stalwart David McCallum shared that he doesn't think "NCIS" makes sense anymore, describing this feeling as a function of the fact that changes in cast and crew have significantly altered its on-set environment. That said, some other "NCIS" veterans are continuing to thrive at this point in the show's run. For example, Jimmy Palmer actor Brian Dietzen co-wrote Season 20, Episode 14, which he characterized as an altogether positive experience.
Similarly, Wilmer Valderrama, who has portrayed Special Agent Nick Torres since the Season 14 premiere in 2016, described the making of Season 20, Episode 17 as an experience that affected him personally. Valderrama shared his perspective on the episode, which premiered on March 20, 2023, in a post to his personal Twitter account. "Tonight's episode is a very special one.. my love to all of our allies around the world, as someone who has travel the world visiting our men and women of our military.. and gotten to know our friends who assist our forces in arms.. this one was very personal," he wrote.
Valderrama's post also includes a clip from the episode of Torres discussing how he can relate to refugees due to his experience of growing up an immigrant. While the text of Valderrama's post focuses on his relationship to the military, his personal connection to the story that Torres shares in this clip seems to likewise be a significant reason he holds this episode in such high regard.
Torres' story in NCIS S20, Episode 17 seems to be inspired by Valderrama's real-life upbringing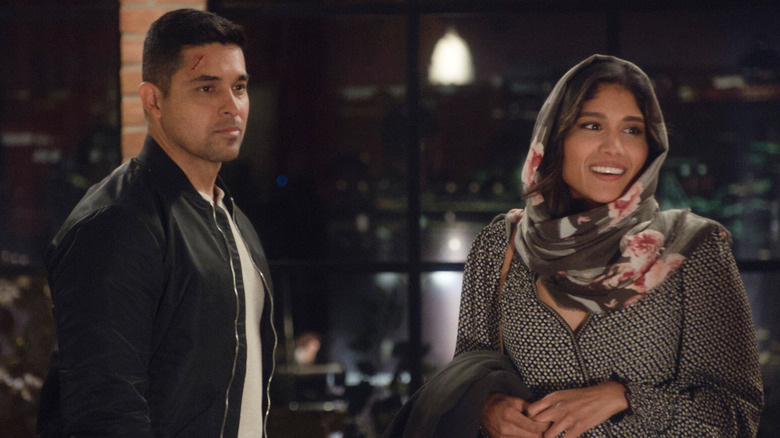 CBS
While the particulars of Special Agent Nick Torres' childhood as he details in "NCIS" Season 20, Episode 17 differ somewhat from Wilmer Valderrama's, some key similarities seem to indicate that Valderrama had some input into his character's altogether analogous background. In this "NCIS" episode, Torres explains that he grew up in Panama and Columbia before living full-time in the United States. Meanwhile, Valderrama discussed his upbringing at length in a Vice interview about his immigration advocacy, sharing that, while he was born in the United States, he grew up in a manner akin to Torres, alternating between his father's home country of Columbia and his mother's home country of Venezuela as a child.
Meanwhile, Valderrama discussed his perspective on the United States military at length in an op-ed for Military.com. "The beauty of this country is not in our similarities, but in our diversity, and how all of our backgrounds, ethnicities, and values come together for the good of our nation," he wrote. "Our military exemplifies this."
For Valderrama, then, Torres' storyline in "NCIS" Season 20, Episode 17 marries his immigrant story with his interest in the U.S. military in a manner that, as he expressed on Twitter, carries uniquely personal significance.