Level Up With These Facts About The Super Mario Bros. Movie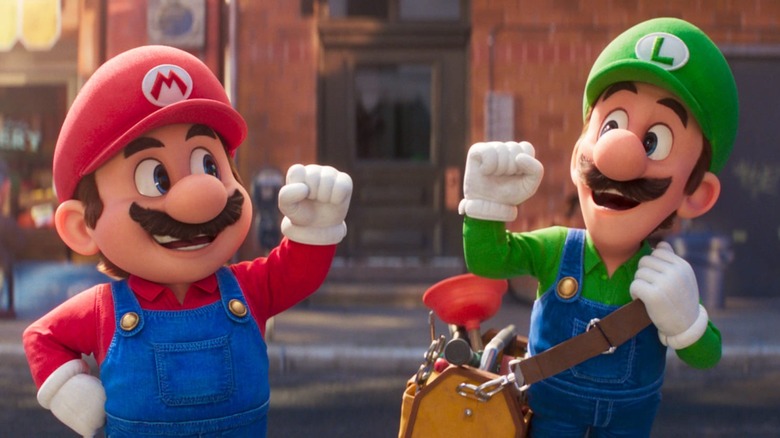 Universal Pictures
The history of Mario can be traced back to the 1981 arcade game "Donkey Kong," a title that nobody could've imagined would spawn one of the most prolific and longest-lasting characters in video games. In the 40-plus years he's dominated pop culture, Mario's shown up in a wide variety of games across countless Nintendo platforms as well as a slew of merchandise. However, he's been far scarcer on the big screen. Only the ill-fated 1993 "Super Mario Bros." provided this figure a chance to show up in movie theaters across the globe ... until "The Super Mario Bros. Movie," that is. A new feature from "Despicable Me" studio Illumination, "The Super Mario Bros. Movie" boasts a star-studded voice cast and an apparent fidelity to the tiniest details of the original games.
While Mario's rich history and many adventures might make a film adaptation a breeze, this collection of facts about "The Super Mario Bros. Movie" shows how it was anything but easy to realize this animated video game movie. But the passion artists and audiences alike have for Mario is clear, and this passion runs so deep that it's no wonder he's been so popular for so long.
Sony originally angled to make a Mario movie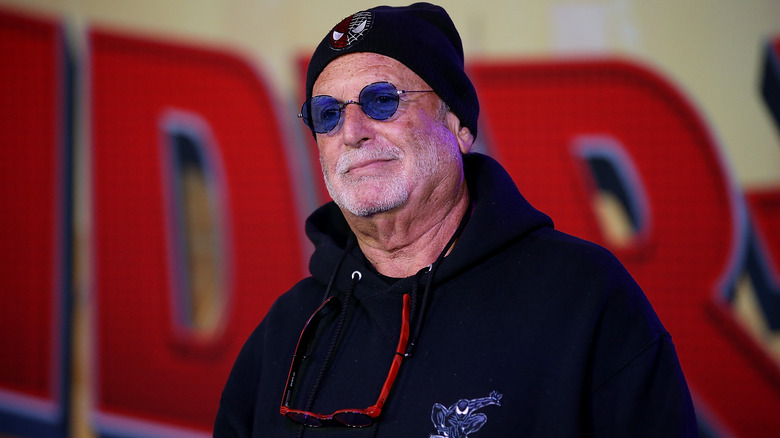 Phillip Faraone/Getty Images
Among the many revelations in the Sony Pictures hack at the end of 2014 was the reveal that Sony Pictures Animation had been heavily pursuing a "Super Mario Bros." movie. The deal revolved around producer Avi Arad, a fixture at the studio thanks to his being a producer on most of Sony's Marvel adaptations, serving as the guiding force behind a proposed animated "Mario" movie. The leaked emails demonstrated interest from Sony brass in getting Sony Pictures Animation veteran Genndy Tartakovsky onboard to direct a proposed "Mario" movie while the language in the emails indicated that Arad had secured the film rights to this beloved video game icon from Nintendo.
Shortly after these emails leaked and went viral, though, Arad released a statement to the publication Buzzfeed clarifying that Sony Pictures Animation did not own the film rights to Mario ... yet. Arad's denial of the news came with the cryptic statement that revealed he was still pursuing the film rights to these characters. It's not known what steps Arad took subsequently to try to woo Nintendo nor how the drastic overhaul of Sony's film divisions in 2015 impacted plans for the studio to adapt Mario. What is clear, though, is that Sony Pictures Animation, despite those promising leaked emails, never ended up getting the rights to this character, with Illumination swooping in to snag the plumber years down the line.
How Illumination wrangled the Mario movie rights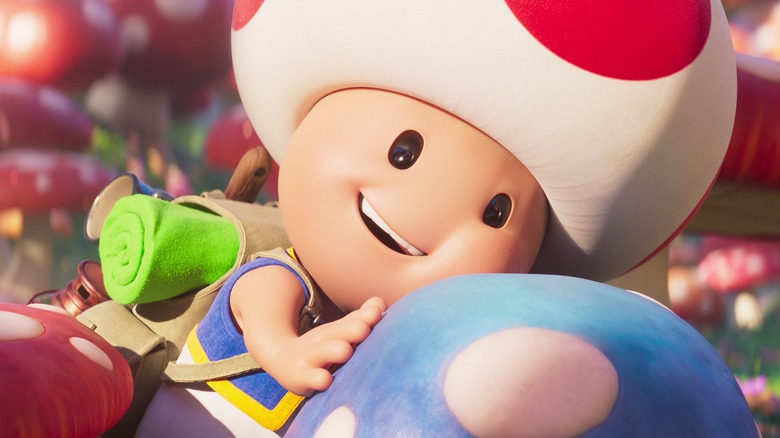 Universal Pictures
After everything that happened with the infamous 1993 "Super Mario Bros." movie, Nintendo was always going to have to be extra careful with whatever its further cinematic plans were for Mario. The next film adaptation of this character couldn't just be a run-of-the-mill adaptation. It needed to be something special. Mario creator Shigeru Miyamoto detailed after a 2018 Nintendo investor call that he'd met with several filmmakers and studios over the possibility of them making a new "Mario" movie but that nothing ever felt quite right. Universal Parks & Resorts, a division he was working with regarding Nintendo theme parks (newly renamed Universal Destinations & Experiences), gave him a way to interact with Illumination and specifically with the head of that studio, Chris Meledandri.
In their discussions together, Miyamoto discovered he had a lot of common ground with Meledandri and their respective approaches to making art. That kinship made Miyamoto confident that Meledandri and his animation studio were perfect to give another feature-length Mario adventure a go. For a while there, it looked like Mario may never get another proper theatrical feature. However, the connection developed between Miyamoto and Meledandri ensured that Illumination could secure the film rights to this video game icon and finally give the world another chance to see the Mushroom Kingdom on the big screen.
The earliest concrete plans for Illumination's Mario movie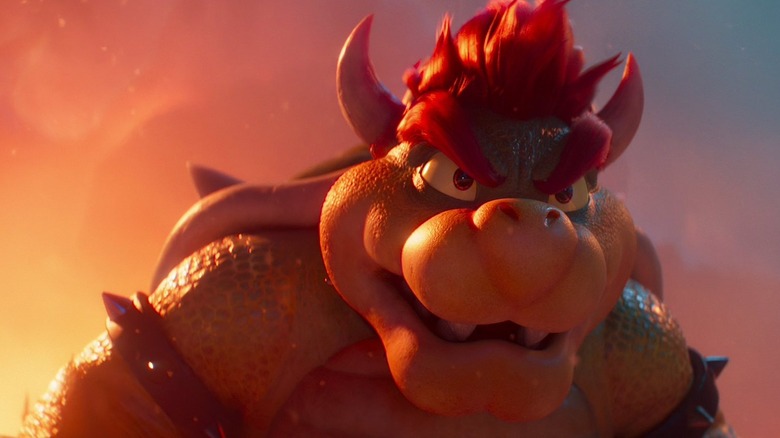 Universal Pictures
Because animated movies are made behind closed doors, studios and producers can release new information about these projects at their leisure. There are no paparazzi shots of scenes being filmed outdoors, for instance, that necessitate information getting revealed earlier than expected. Even a film's famous voice actors can often be kept under wraps given that these vocal tracks are captured in closed-off recording booths. This level of secrecy means that a production like "The Super Mario Bros. Movie" was never going to unveil more information until the people behind it were ready to give.
Nearly a year after the announcement that Illumination and Nintendo were partnering up for an animated Mario movie, Illumination head Chris Meledandri finally revealed to Variety some of the most basic plans for this video game adaptation. The biggest reveal at this stage was Meledandri's emphasis on keeping Mario creator Shigeru Miyamoto deeply involved with the creative process of the film. Meledandri also noted that there was an exciting challenge in giving enough depth to Mario and friends so they could sustain an entire feature-length movie while also remaining true to the personalities gamers had fallen in love with for decades. These were the earliest creative ambitions of "The Super Mario Bros. Movie," and true to form for major animated movies, it would be years before further concrete information was released on the project.
The initial rumors of who would be directing The Super Mario Bros. Movie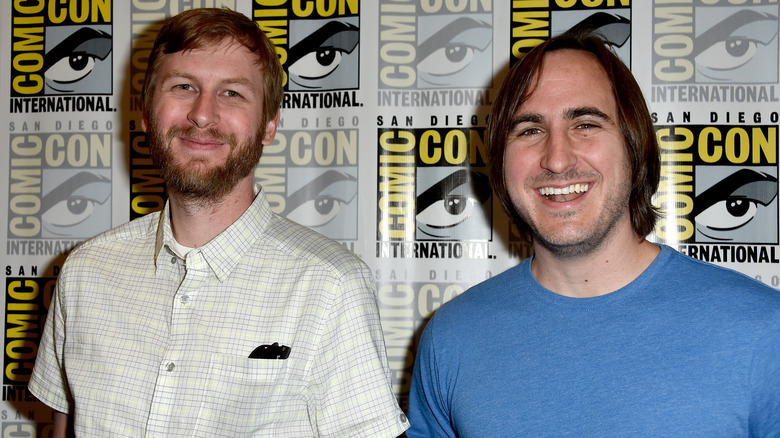 Frazer Harrison/Getty Images
You never know where major reveals on movies will come from. In the case of "The Super Mario Bros. Movie," a revelation on who was directing this feature emerged in 2021 on the most unlikely of websites ... LinkedIn. In August 2021, entertainment outlets began reporting on a LinkedIn profile for an Illumination animator that casually revealed that "Teen Titans Go!" creators Aaron Horvath and Michael Jelenic were directing this motion picture. At the time, it seemed peculiar that such big news would get nonchalantly dropped on LinkedIn of all places, with several major entertainment websites opting to pass on reporting this news.
However, a month later, Horvath and Jelenic would be confirmed as the feature's directors in a big announcement about the star-studded cast for "The Super Mario Bros. Movie." Voice actor Khary Payton, who appears in "Mario" and "Teen Titans Go!," would later clarify to Insider that he first learned of Horvanth and Jelenic taking on this gig back in 2018, with the pair kicking off their "Mario" stint shortly after the release of "Teen Titans Go! To The Movies." It was a job that was kept almost entirely under the radar before a proper announcement ... save for that one pesky leak on LinkedIn.
Why Aaron Horvath and Michael Jelenic wanted to direct The Super Mario Bros. Movie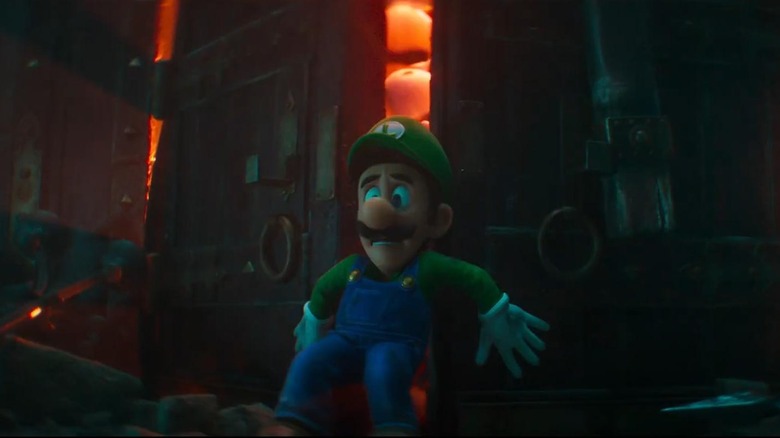 Universal Pictures
For directors Aaron Horvath and Michael Jelenic, directing "The Super Mario Bros. Movie" was an enormous task. They were stepping into a property that was beloved by so many different generations of people, while the duo's primary experience in creative pursuits was in Cartoon Network programming like "Teen Titans Go!" For Jelenic, "The Super Mario Bros. Movie" was even his feature-length directorial debut, after previously only having directed one episode of the Cartoon Network series. There was a lot of pressure hovering around this assignment, yet the duo embraced the challenge and threw themselves headfirst into realizing the Mushroom Kingdom in a fully animated motion picture.
Horvath and Jelenic explained to Animation Magazine that the biggest element that drew them to take on such a momentous project like "The Super Mario Bros. Movie" was simply that they were such big fans of the original video games. Horvath envisioned this project as being the kind of motion picture he would've killed to watch when he was a youngster, especially since there hadn't been a proper feature film adaptation of this video game character before. For his part, Jelenic expressed glee over not only working with the lore of the Mario universe but also the opportunity to collaborate with entities like Nintendo or Illumination. With such exciting upsides, it's no wonder Horvath and Jelenic opted to embrace all the challenges innate to directing "The Super Mario Bros. Movie."
Horvath and Jelenic found Super Mario Bros. to be different from working on Teen Titans Go!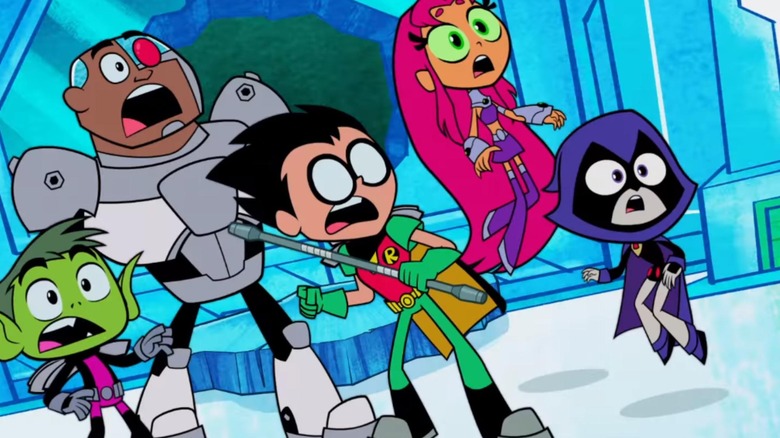 Warner Bros.
In their time working on the TV show "Teen Titans Go!," directors Aaron Horvath and Michael Jelenic had lots of experience with wacky humor and providing extremely stylized interpretations of recognizable DC Comics characters. Their efforts on that show were a critical part of the success and ubiquitous memes associated with "Teen Titans Go!" Having mastered their irreverent craft on "Teen Titans Go!," the duo wasn't looking to repeat themselves in taking on directorial duties on "The Super Mario Bros. Movie."
The duo explained to Animation Magazine that the key difference between these two projects was that "Teen Titans Go!" was meant to play as a wacky B-side to the earlier "Teen Titans" show and beloved DC Comics movies. By contrast, with no beloved movies or TV shows starring Mario and his friends previously existing in pop culture, Horvath and Jelenic wanted to make sure "The Super Mario Bros. Movie" felt like a "proper" adaptation of beloved source material rather than a zany reimagining of recognizable characters. Horvath and Jelenic also worked on ensuring that "The Super Mario Bros. Movie" was a more emotionally grounded experience than what they did on "Teen Titans Go!"
Jack Black's personal connection to Mario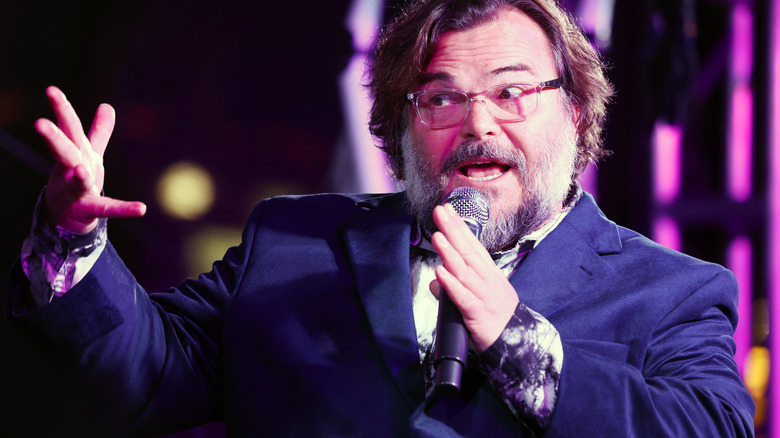 Mario Tama/Getty Images
After decades of steady work as an actor, Jack Black has amassed an impressive body of work as a voice-over artist. His most famous role in this field is Po in the "Kung Fu Panda" films, but Black's also excelled in his voice-over work in movies ranging from "Shark Tale" to "Apollo 10½: A Space Age Childhood" and guest-star roles in animated TV shows like "The Simpsons" and "Rick and Morty." Black's newest foray into this art form is voicing the nefarious Bowser in "The Super Mario Bros. Movie." This isn't just another voice-over credit on Black's IMDb page, though. It's a role that allowed Black to tap into some of his longstanding personal passions.
At the 2022 New York Comic Con, Black recounted how one of his first experiences with video games came with playing the original "Donkey Kong" arcade game. Being obsessed with this inaugural Mario adventure at a young age, Black said, gave him an instant deep fixation on this video game series. Getting to be around from the very start of Mario's pop culture journey also made Black extra astonished, he said, with just how versatile and expansive this franchise had become over the past few decades.
The controversy over Chris Pratt's casting as Mario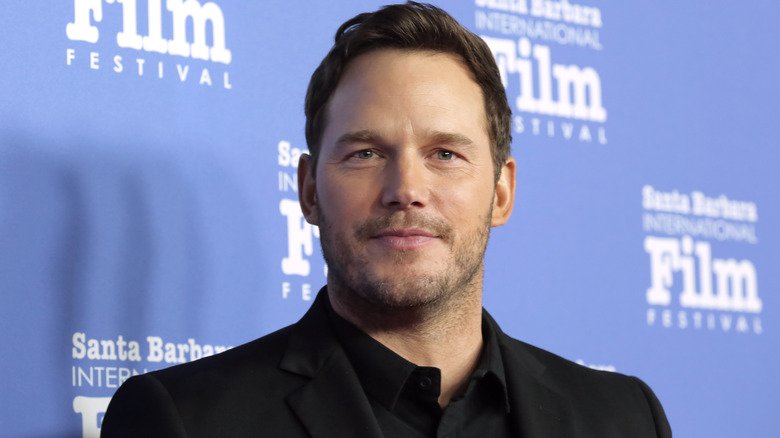 Rebecca Sapp/Getty Images
If there's any element about "The Super Mario Bros. Movie" that's drawn especially passionate criticism from both die-hard Mario fans and the general public, it's the casting of Chris Pratt as Mario. Immediately after the announcement that Pratt was taking on this role in September 2021, perceptions of Pratt being ill-suited to play Mario dominated the internet. These criticisms only got louder when the first trailer for "The Super Mario Bros. Movie" debuted and gave audiences a taste of what Pratt's Mario would sound like. The fact that Pratt's version of Mario sounded so much like Pratt and not the classic version of the character traditionally voiced by Charlies Martinet continued to irk potential moviegoers.
Prolific voice actors like Tara Strong even took to social media to say that professional voice actor Martinet should've had the chance to reprise the role of Mario in this movie. This controversy became so prominent that Illumination head Chris Meledandri had to speak out in June 2022 to reassure people that Pratt was not only a good fit for the role, but that everyone behind "The Super Mario Bros. Movie" had exceptional confidence in his capabilities as a voice-over artist. Even those comments weren't enough, though, to entirely silence the criticisms surrounding this piece of "Super Mario Bros. Movie" casting.
Keegan-Michael Key's improvised musical number in The Super Mario Bros. Movie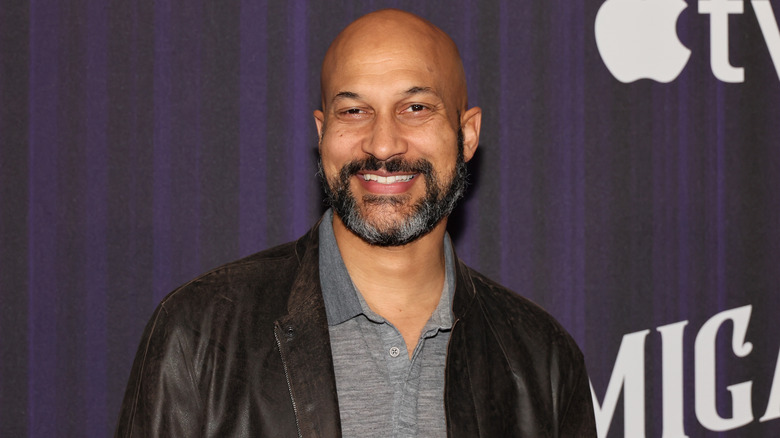 Dia Dipasupil/Getty Images
In playing the character of Toad in "The Super Mario Bros. Movie," actor Keegan-Michael Key has lots of fan expectations to grapple with. While Key's performance as Toad will no doubt try and give moviegoers what they'd expect out of a big-screen incarnation of Toad, the actor also brought some unexpected flair to his performance. This includes a tune for Toad that was improvised on the spot during a recording session.
Key explained to Variety that getting the chance to improvise a little ditty for Toad to sing was one of many ways the actor was trying to have fun and be flexible with the character's vocal capabilities. It took a while for Key to get the voice for Toad just right, he said. Key also said he was constantly pushing to get Toad into a higher vocal range. Once he and the film's directors settled on the voice, Key was so pleased and comfortable with it that he managed to crank out a tune for Toad to sing. This improvised element fits right into Key's longstanding affection for musical storytelling, as seen by his roles in projects ranging from "Jingle Jangle: A Christmas Journey" to "Schmigadoon!" and "The Prom."
The Super Mario Bros. Movie turned Anya Taylor-Joy into a gamer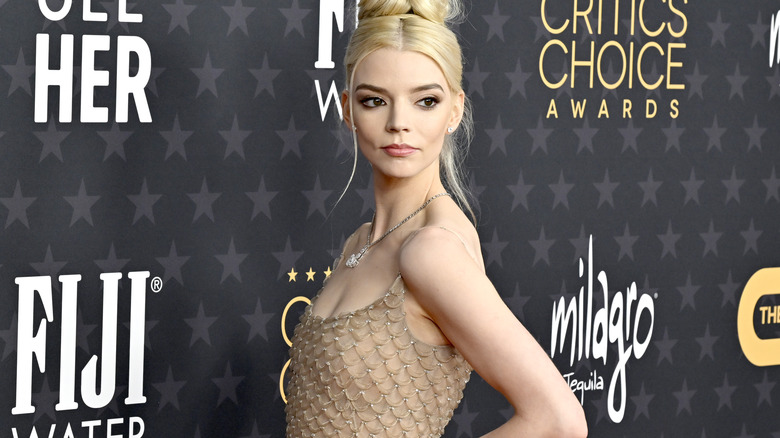 John Sciulli/Getty Images
Anya Taylor-Joy said she was not well-versed in the world of video games before taking on the role of Princess Peach in "The Super Mario Bros. Movie." But as the performer explained to MTV News, she quickly got a taste for just how passionate the fandom for the Mario games was the moment she signed onto the role. In fact, Taylor-Joy revealed that Princess Peach was the acting gig her friends were most excited to see her take on. She said nothing else she'd done as a performer had inspired this level of excitement from her social circles. Given her immediate exposure to all this hype, Taylor-Joy knew she should go back to the source material and get immersed in the "Super Mario" games.
Taylor-Joy said that her friends were especially keen on the Mario Kart games and that she started playing the various Mario adventures. Her exposure to the land of video games, though, led to a personal discovery — her favorite form of gaming isn't confined to the home. Instead, Taylor-Joy said she much prefers playing video games in an arcade.
The Mario movie led to the head of Illumination scoring a job at Nintendo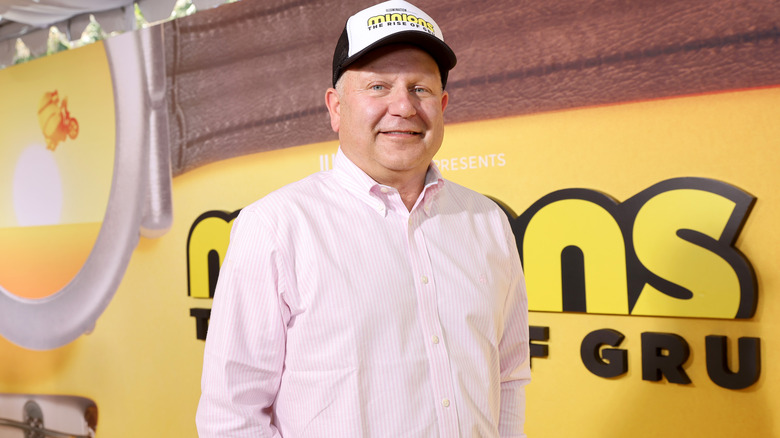 Amy Sussman/Getty Images
From the very start of production on "The Super Mario Bros. Movie," Illumination and Nintendo have worked side by side. Rather than Illumination just snagging the film rights to Mario and leaving Nintendo in the dust, the two companies have been working closely to ensure that this cinematic incarnation of the video game turns out just right. The connections between these two entities went deeper in May 2021 when Illumination CEO Chris Meledandri scored a job at Nintendo. Melednadri was hired as an outside director of Nintendo to provide a third-party perspective on the company's management.
This decision was especially interesting in terms of timing, since it occurred two years before "The Super Mario Bros. Movie" is slated to hit theaters. Even without a finished film or box office numbers to look at, Nintendo executives were already so confident in how Meledandri had handled these characters that they wanted him to have input on the entire company's trajectory. It was a bold move that suggested lots of faith in Illumination's first Nintendo movie while also deepening the bond between these two entertainment conglomerates.
The release date delay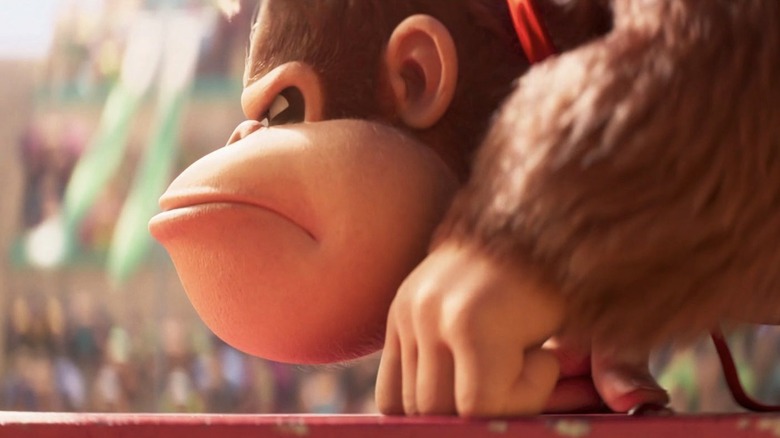 Universal Pictures
The first release date for "The Super Mario Bros. Movie" had the project opening Dec. 21, 2022. That prime holiday season launchpad would've put "Mario" opening a week after "Avatar: The Way of Water," but importantly, it would've put it in the same release corridor Universal Pictures used to premiere Illumination's two "Sing" movies in 2016 and 2021. This timeframe had worked out swimmingly for both "Sing" installments, and there must have been high hopes at the studio that "The Super Mario Bros. Movie" would be similarly lucrative.
However, these promising release plans got upended in April 2022, when it was announced that "The Super Mario Bros. Movie" would be hitting theaters four months later than originally expected with an April 7, 2023 debut. At the same time, Universal shifted another animated movie, "Puss in Boots: The Last Wish," to the original "Super Mario Bros." December 2022 slot. Before "Mario," the only Illumination movie to open in April was the 2011 feature "Hop," which meant this video game adaptation was now opening in largely untested release date waters for the studio. However, given how lucrative animated family movies can be when they premiere in the spring — particularly during Easter weekend — the shift was less about a lack of confidence in "The Super Mario Bros. Movie" and more about hope that it could follow in the successful footsteps of successful springtime titles like "How to Train Your Dragon."