Kiersey Clemons Confirms Her Role As Iris West In The Flash Movie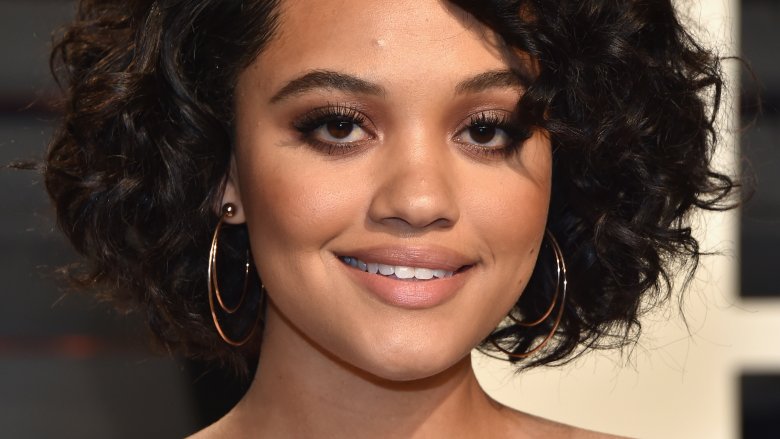 Getty Images
Contrary to what its central character might have fans believe, the journey to shooting The Flash has been anything but speedy quick. From original director Seth Grahame-Smith dropping out to replacement director Rick Famuyiwa also exiting before John Francis Daley and Jonathan Goldstein joined a year later to reports that Billy Crudup wouldn't star as Henry Allen, The Flash hasn't had it easy, and many have wondered about the fate of the forthcoming DC Extended Universe film. 
Well, they can all rest a little easier now, as Kiersey Clemons has confirmed her role as Iris West in the flick that stars Ezra Miller as Barry Allen. 
Clemons, who was set to make her DCEU debut as Iris in Justice League but was cut from the theatrical version of the embattled film, recently taped an episode of Conan that will go live on Tuesday evening. It was during her conversation with the late-night host Conan O'Brien that Clemons revealed she's definitely a part of the Flash standalone believed to adapt the famous Flashpoint comic storyline. 
"Imagine if I said no. Imagine if I was like, 'I'm cut out of the whole thing.' We talked about it though, before, so that's not going to happen. I know I'm going to be in The Flash ... Yeah, I'm Iris West," Clemons stated (via ScreenRant). 
The actress then revealed that she still had a blast acting as Iris West in Justice League despite not actually showing up in the movie. 
"I know the parts that I did introducing Iris are f***ing sick. I can't wait to see the movie," Clemons added. "I'm so happy that I've been introduced to this genre because I didn't really have any type of desire to be a part of any superhero world. And then I stepped on the set of Justice League and I was like, "Holy s***. All right!"
It remains unclear how big a role Iris will play in The Flash, or whether the project will actually adapt Flashpoint. Sources close to ComicBook.com have suggested that studios Warner Bros. Pictures and DC Entertainment may have "scrapped" the story for Barry Allen's solo flick. Fingers crossed that new directors Daley and Goldstein have a solid vision for the pic.