In The Blink Of An Eye - What We Know So Far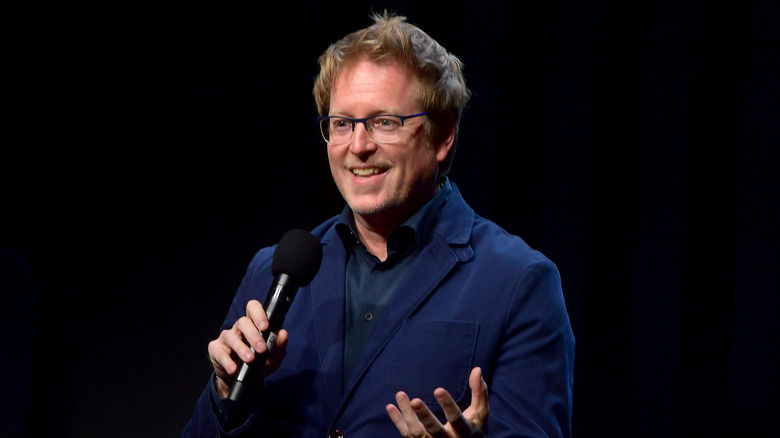 Matt Winkelmeyer/Getty Images
"Finding Nemo" and "Wall-E" director Andrew Stanton is set to helm a new science fiction picture for Searchlight Pictures entitled "In the Blink of an Eye." The celebrated filmmaker is no stranger to the realm of sci-fi cinema. Still, it seems that his upcoming feature appears to be going into uncharted territory, even for the two-time Oscar-winner.
Grand-scaled science fiction adventures are amongst the most celebrated movies out there when done properly. From 1968's "Planet of the Apes" to 2016's "Arrival," the best science fiction movies out there are those that can introduce fresh, larger-than-life concepts that can comment on universal subjects and themes. It's not an easy formula to crack, but if anyone is to figure out the equation, it's Stanton. Add the film's rich sources of inspiration and some solid names already joining its cast, and it seems that "In the Blink of an Eye" is shaping up to be an intriguing project worth keeping an eye on.
When will In the Blink of Eye be released?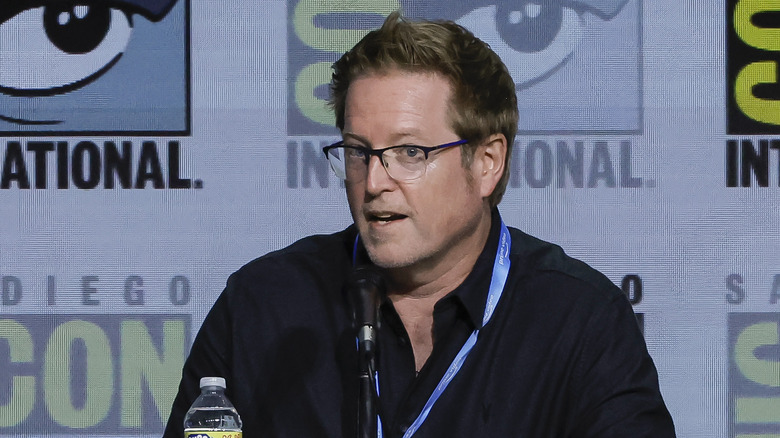 Kevin Winter/Getty Images
Currently, there is no set release date for Andrew Stanton's "In the Blink of an Eye." The film itself was announced on October 7, 2022 by The Hollywood Reporter. The film makes it Stanton's second collaboration with Searchlight Pictures, as the studio had him in talks to direct the film "Chairman Spaceman." The news was announced in 2020, but as of now, there have been no major updates on the project.   
The announcement not only mentioned Stanton's name as director, but also screenwriter Colby Day. Day, who also wrote the upcoming Adam Sandler and Carey Mulligan-starring Netflix film "Spaceman" directed by "Chernobyl" director Johan Renck, had his screenplay noticed on the Black List in 2017. Along with Stanton and Day, the latter also being an executive producer on the project, the film will also see "Ingrid Goes West" and "The Devil All the Time" producer Jared Ian Goldman as the film's producer. Shooting for the film is set to begin on the week of March 27 in Vancouver, Canada. 
What is the plot of In the Blink of an Eye?
While there are no major plot details on what "In the Blink of an Eye" will be about, what we can gain now from the film's premise is certainly promising. Colby Day's script follows three different connecting storylines that will explore the history of the world, honing in on themes about love, life, and connection. The ambitious story takes inspiration from equally grand science fiction classics such as "2001: A Space Odyssey" and "Interstellar," as well as psychological dramas like "Magnolia."
With its rich premise and eclectic set of inspiration, "In the Blink of an Eye" is shaping up to be more than your typical sci-fi adventure. Not only does the film's scope have the potential to possibly even top Stanton's previous grand-scaled cinematic ventures, but its unique concept opens the door for the film to become a thought-provoking experience that will leave audiences with plenty to chew on long after seeing it.
Who is starring in In the Blink of an Eye?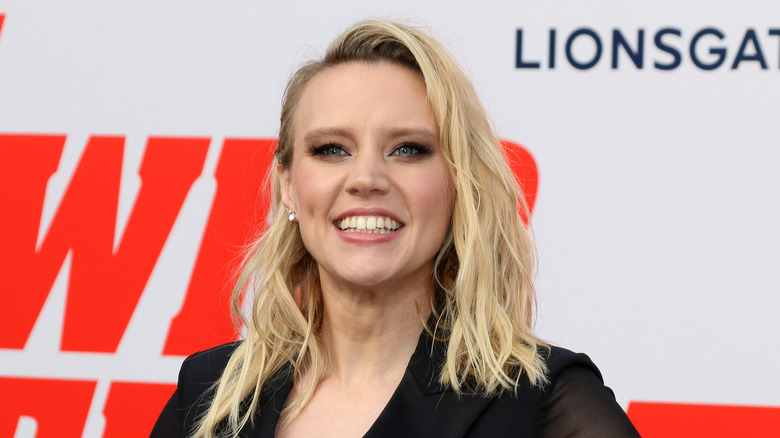 Kathy Hutchins/Shutterstock
There aren't many names attached to star in "In the Blink of an Eye" yet, but the few the film has announced are promising talents nonetheless. The first actor attached to star in the project was Kate McKinnon, who was announced to be a part of the sci-fi film on March 20, 2023. The "Ghostbusters" star recently finished her time on "Saturday Night Live," having been part of the long-running sketch comedy since 2012 and leaving in May 2022. Since then, McKinnon has kept busy with high-profile projects such as the animated film "DC League of Super-Pets" and the upcoming Greta Gerwig-directed "Barbie."
Announced the day after McKinnon, it was reported that actress and filmmaker Rashida Jones would be joining the cast. Jones, known for her roles in "The Office" and "Parks and Recreation," is also a prolific filmmaker in her own right. In 2018, she co-directed and wrote the award-winning documentary "Quincy" and worked with "Eye" director Andrew Stanton as a "Toy Story 4" story co-writer, with Stanton co-writing the film's screenplay. While there is no information on who McKinnon plays in the film, Jones' character is said to be an anthropology professor who must also look after her ill mother.
Who is directing In the Blink of an Eye?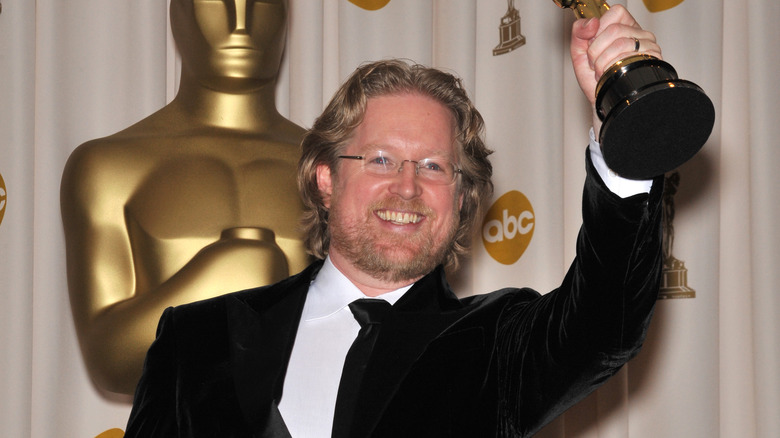 Featureflash Photo Agency/Shutterstock
Andrew Stanton will be helming "In the Blink of an Eye," which is set to be his second live action directorial effort. Stanton is best known for his work with Pixar Animation Studios. His earliest efforts with the acclaimed animation house include co-writing the screenplays for "Toy Story," "Monsters Inc." and "A Bug's Life," the latter film he also co-directed alongside former Pixar head John Lasseter.
His first time helming a project on his own would be with 2003's "Finding Nemo" which won Stanton his first Academy Award for best animated feature, alongside a nomination for his original screenplay. His next Pixar film, "Wall-E," became one of 2008's most praised films and earned Stanton another best animated feature Oscar and screenplay nomination. His latest film from Pixar would be the 2016 box office hit, "Finding Dory."
Stanton's first step into the live action realm came with the 2012 sci-fi epic "John Carter," an adaptation of the 1912 Edgar Rice Burroughs' novel "A Princess of Mars." Despite the film's mediocre critical response and disappointing box office performance, it did little to stop Stanton's ventures into live action filmmaking. The director would turn his attention primarily to television, where he has directed episodes of "Stranger Things," "Better Call Saul" and "For All Mankind," as well as writing two episodes of "Obi-Wan Kenobi."