That '70s Show's Kurtwood Smith Originally Viewed Kitty & Red As Side Characters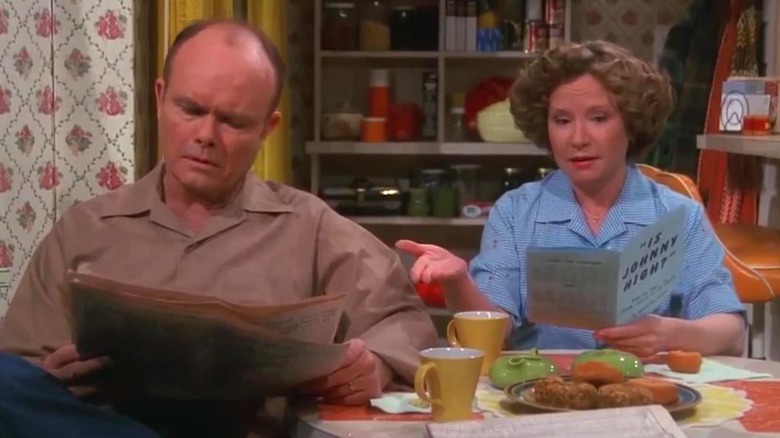 Fox
"That '70s Show" proved its talents for a handful of things throughout its time at the forefront of the sitcom scene. It did a decent job at paying homage to the decade in its title and had a knack for making audiences laugh as well. Of course, it also knew how to craft fun and interesting characters, which made Point Place, Wisconsin quite the fascinating fictional city. Arguably among its most iconic are Red (Kurtwood Smith) and Kitty Forman (Debra Jo Rupp): the parents of protagonist Eric Forman (Topher Grace), who endure as two of the show's most popular characters.
While it may seem silly in hindsight, when he first learned about the project, Kurtwood Smith figured that Red and Kitty were just side characters. "That was the way I saw it; it was the kids' show, and we were just the adult figures there," he told CBR of his initial impression of "That '70s Show" and the Red and Kitty characters. He added, "Red and Kitty became more individuals, people that we cared about. They had their own lives. We brought that out during the run of the show, and people started really enjoying [them]." With that, Red and Kitty became highlights of the program.
In fact, Red and Kitty Forman became so beloved among "That '70s Show" fans that they would anchor its sequel series: the incredibly nostalgic "That '90s Show."
Red and Kitty are at the heart of That '90s Show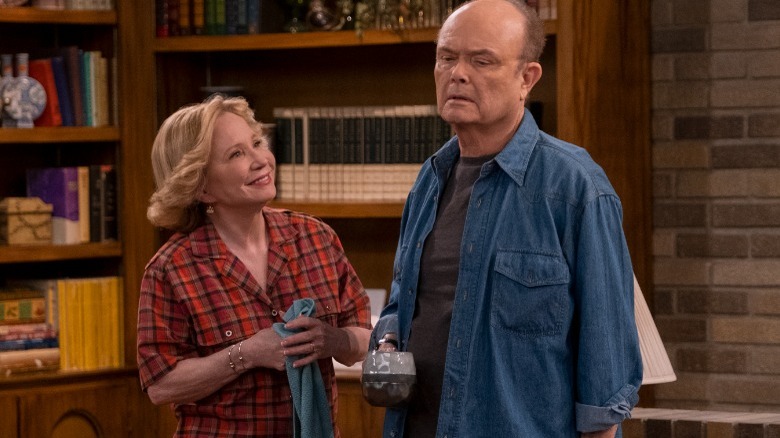 Patrick Wymore/Netflix
Years after "That '70s Show" left the airwaves, the Forman family and the rest of the Point Place, Wisconsin crew returned to TV via "That '90s Show." This Netflix-exclusive continuation sees Red and Kitty's home overrun with a new generation of rambunctious youngsters, courtesy of their granddaughter, Leia Forman (Callie Haverda, who had a nerve-wracking experience filming her first scene). While the series does devote plenty of time to the new cast, it doesn't push Red and Kitty out of the picture by any means. In fact, many fans would agree they're at the heart of the show.
Despite the time away from the roles, Kurtwood Smith and Debra Jo Rupp bring the same magic that made Red and Kitty such favorites on "That '70s Show" to "That '90s Show." As they shared with Collider, slipping back into character for the streaming sequel was no trouble at all. "In "70s Show,' we were all figuring out our characters. But going into this, I already knew Kitty, I knew who Kitty was, so I felt like I had a leg up," Rupp said. Smith agreed, noting that the presence of many of the folks who helped bring "That '70s Show" together behind the scenes contributed to the experience as well.
If you haven't checked it out already and are in dire need of more Red and Kitty Forman hilarity in your life, "That '90s Show" Season 1 is currently streaming on Netflix.