One Criminal Minds Episode Holds Very Personal Meaning For Joe Mantegna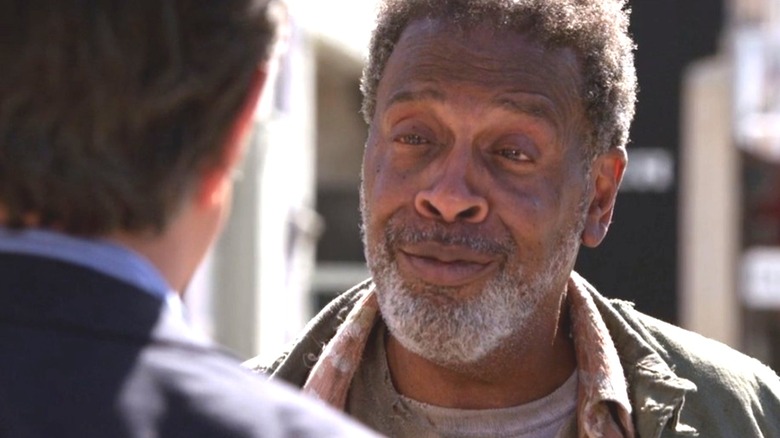 CBS
Season 10, Episode 12 ("Anonymous") of "Criminal Minds" sees David Rossi (Joe Mantegna) excitedly planning a weekend visit with his newfound daughter, Joy (Amber Stevens West), when Penelope (Kirsten Vangsness) rushes into the room with the news that Rossi's old friend, Harrison Scott (Meshach Taylor) has died. Rossi is shocked and heartbroken, and calls Joy to tell her that he has to go to California first to attend Scott's funeral and visit his family. The episode was very personal for Mantegna because Meshach Taylor wasn't just the actor who portrayed Scott, but Mantegna's best friend, who had died a year before. Taylor had also been featured in two episodes in the previous two years.
"Joe felt he would really like to finish that story that we started," executive producer Erica Messer told Entertainment Weekly. "It's a huge deal for Joe because he and Meshach were friends for over 40 years, but also for Meshach's career because the last acting thing he did was work with one of his best friends. Joe really wanted to honor the friendship and Meshach's professional life and bring closure to the story. We're going to do that almost midway through the season. It'll be really touching." The episode brought the story of Harrison Scott, which had begun in 2012, to a touching conclusion.
The episode paid tribute to the character and his friend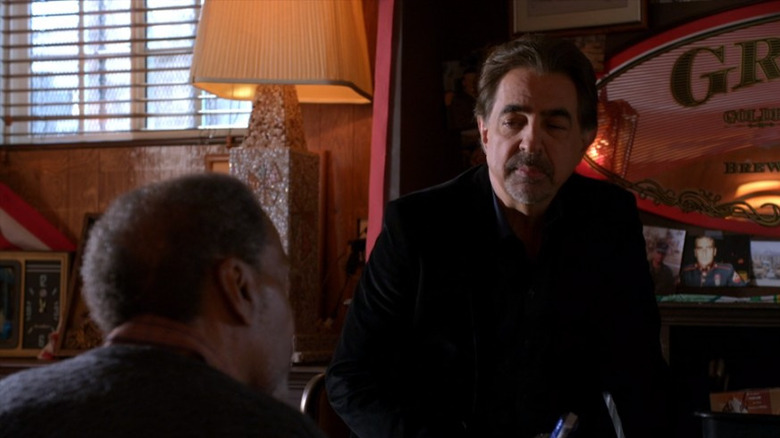 CBS
In Season 8, Episode 7 ("The Fallen"), viewers were first introduced to Harrison Scott, a military buddy of David Rossi's. A U.S. Marine sergeant who received a medal for saving Rossi's life during the Vietnam War, Rossi discovers him homeless and living at a shelter. It soon becomes apparent that many of Scott's problems stem from his alcoholism, as well as guilt over receiving the medal when it was actually another soldier, Private First Class Anthony Hernandez (Rene Rosado), who had saved both Rossi and Scott. The episode ends with Scott agreeing to let a military program called New Directions help get him off the streets and turn his life around.
Taylor returned in Season 9, Episode 13 ("The Road Home"), and Rossi helps him reunite with his long-estranged son and meet his grandson for the first time. In real life, Taylor had already been diagnosed with cancer, with Mantegna telling Looper that "he was getting treatment all during the time we shot that second episode, and I directed that episode, one of my episodes I directed, that second episode with Meshach."
Mantegna was grateful that he could finish Taylor's "Criminal Minds" arc with the Season 10 episode while also paying tribute to his friend. "Whenever I see that episode, I run across it; that's so meaningful for me because I'm not saying goodbye just to that character," he told Looper. "I'm saying goodbye to one of my closest friends in the world."