The Disappointing Outcome Of Shark Tank's Deal With Pinblock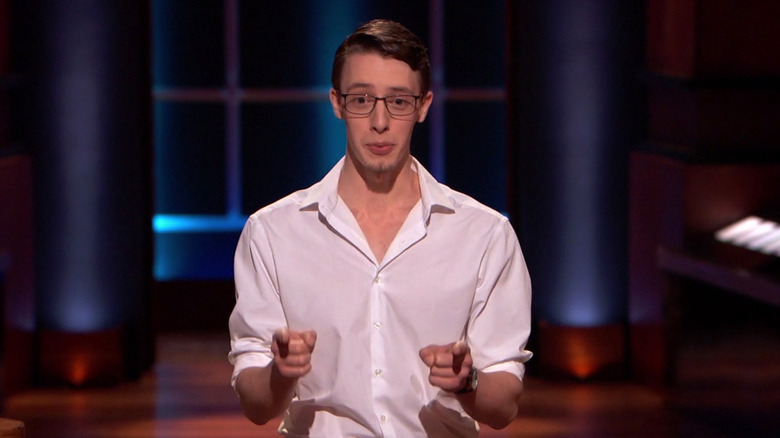 ABC/Hulu
By now, it's well documented that the "deals" made on "Shark Tank" are really just the start of a negotiation. In 2016, a Forbes study found that of all the deals made on the show during "Shark Tank's" first seven seasons, 73% of them either changed or fell apart later. A later study of Seasons 8 through 13 found similar results, with about half of all agreed-upon deals falling through and another 15% being changed afterward. For two examples of this, read about the DripDrop ice cream cone holder, or the UniKey keyless entry system. 
Usually, details about how this process happens are difficult to come by, but in one case, Pinblock toy blocks, we actually have an in-depth account of how a deal falls apart. That's because its inventor, Vladislav Smolyanskyy, told Forbes all about his ordeal. Smolyanskyy pitched Pinblocks in 2016. His episode aired in January 2017, during "Shark Tank" Season 8. The premise behind Pinblocks is simple. They're plastic interlocking blocks in all different colors. Unlike Legos, they're uniform in size and flexible. This means they can be combined into all kinds of shapes and configurations. Smolyanskyy brought everything from Pinblock castles to Pinblock wristwatches to a Pinblock portrait of Kevin "Mr. Wonderful" O'Leary.
Smolenskyy wanted $100,000 in exchange for 20% of Pinblock. Kevin O'Leary countered with $100,000 for 30%, contingent upon Smolenskyy licensing Pinblock to an existing toy company–something Smolenskyy was reluctant to do. The other four sharks dropped out of the bidding, either due to Smolenskyy's business plan or due to the difficulties of the toy business. At that point, O'Leary modified his deal to $100,000 for 50%. Smolenskyy accepted, even though it made him a minority stakeholder–more on this below.
However, the deal with O'Leary wouldn't last.
Kevin O'Leary later walked away from the deal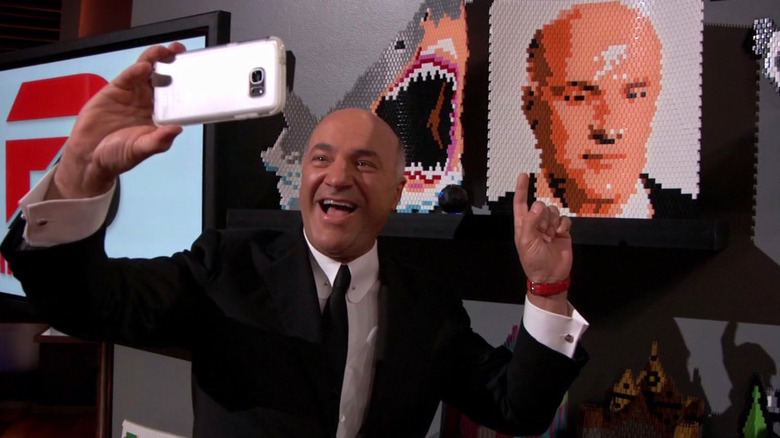 ABC/Hulu
Accepting O'Leary's deal came with a lot of risk. As Smolenskyy explained during his pitch, he'd started Pinblock with a friend who later dropped out, but that friend still owned 15% of the company. By giving O'Leary 50%, Smolenskyy dropped his own equity stake down to just 35%. During his exit interview, Smolenskyy clearly regretted it. A producer even tried to reassure him that he'd made the right decision. "I had to go through a lot of mental gymnastics to convince myself that it's a good idea," he told Forbes.
Smolenskyy took the deal because of O'Leary's connections to the toy industry. O'Leary promised that all the big toy companies and retailers would return his phone calls. O'Leary also emphasized that Smolenskyy had "no chance" of doing this himself. Unfortunately for Smolenskyy, this help never materialized. Four months later, O'Leary's team sent Smolenskyy a long email explaining that the toy industry was just too competitive and that manufacturers wouldn't want to take on the risk of licensing Pinblock. There was no opportunity to negotiate. 
"I was so distraught, honestly," Smolyanskyy said. "I went in with a lot of trust in the show, sometimes forgetting that the show is a show."
Pinblock is now mostly dormant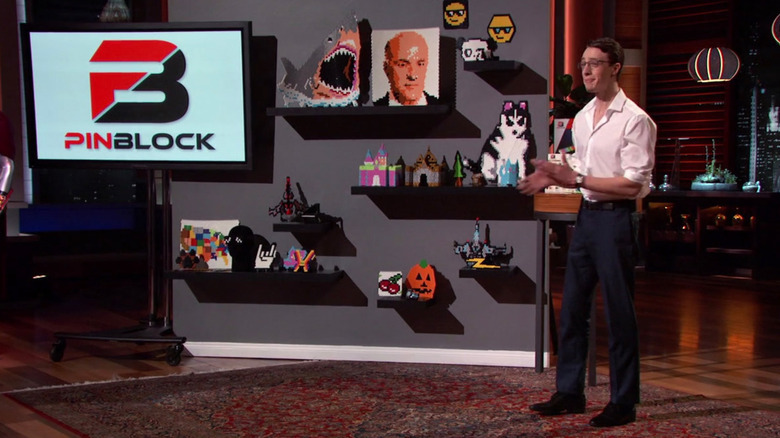 ABC/Hulu
How is Pinblock doing today? First, some context. Smolyanskyy was born in Kyiv, Ukraine, and when he was young his father died. Smolyanskyy and his mother immigrated to the United States, where his grandparents were already living. His father had been a venture capitalist, and young Vlad considered it his mission to become successful. 
Smolyanskyy started Pinblock when he was just 18 years old. By the time of his "Shark Tank" appearance, they'd done $160,000 in sales on Pinblock's website as well as on Amazon. Not getting the $100,000 from O'Leary was a major obstacle. Like many businesses, Pinblock enjoyed a temporary "Shark Tank" publicity bump. Shortly after his segment aired, 80% of his inventory was sold out. That $100,000 could have come in handy.
Today, Smolyanskyy tells Forbes that Pinblock is "mostly dormant." The good news is, the blocks are still available for sale on Amazon and at Pinblock's website. Even so, this is a textbook example of how "Shark Tank" isn't always what it appears.