TLOU: Bella Ramsey Already Has The Necessary Skillset For Part 2's Ellie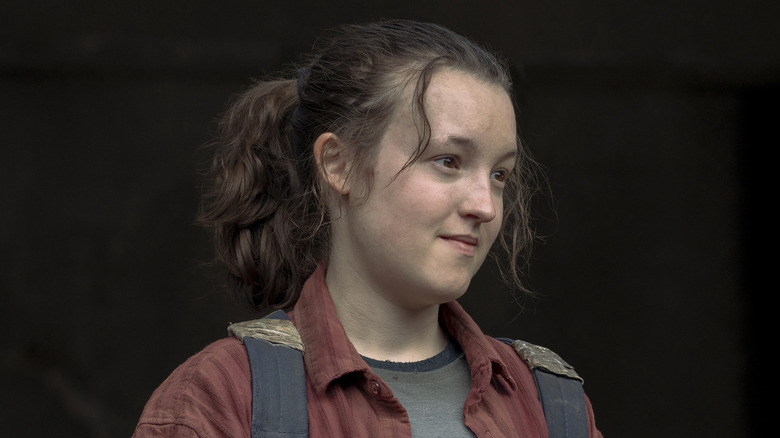 Liane Hentscher/HBO
Fans of "The Last of Us" run the gamut from "loving Bella Ramsey as Ellie Williams" to "wishing eternal suffering upon whoever cast Bella Ramsey as Ellie Williams." When Ramsey was first cast in the role, the actor encountered immediate backlash over their supposedly non-Ellie-esque visage, which took a huge toll on the actor. Consequently, they had to do some serious soul-searching to finally accept that they deserved the once-in-a-lifetime opportunity.
Thankfully, the latest buzz about Ramsey-as-Ellie is skewing toward the positive side. Due to the growing popularity of their YouTube musical covers, Ramsey is delighting "TLOU" fans over the possibility of Ramsey playing guitar and singing in Season 2. Some fans are even pointing to the videos as an example of why Ramsey is perfect as Ellie. After all, Ellie has some memorable musical moments in "The Last of Us Part II," so it makes sense that those would transfer to the series. However, while Ramsey has the goods to nail those scenes, they'll most likely not be playing songs from their preferred genre of music.
Ramsey has gained attention for their Christian covers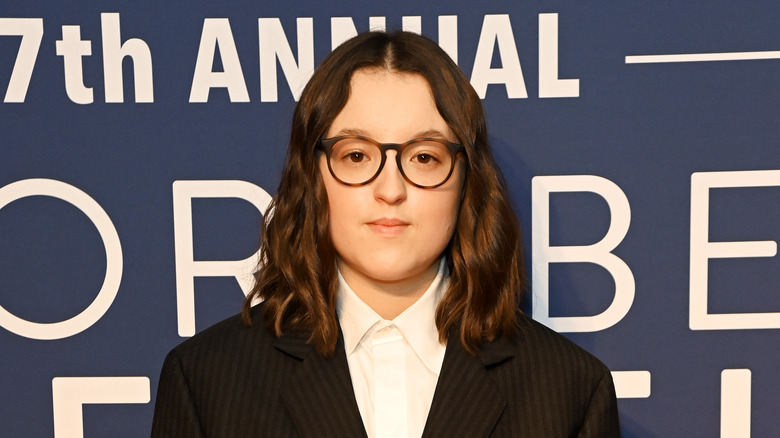 David M. Benett/Getty Images
Bella Ramsey has spoken in the past about their relationship with Christianity and how it helped them live with their anorexia. Though they told The New York Times that their relationship with their faith wasn't as strong as in prior years, they did confirm that they still held it dear. And it's thanks to that relationship that fans are now discovering Ramsey's musical talents.
"They HAVE TO let her play and sing in the show for real," wrote one commenter under Ramsey's cover of "Oceans" by the Hillsong Church band, Hillsong United. "They didn't go wrong to choose her as Ellie. She's awesome," wrote another. Yet another referenced Ellie's cover of "Take on Me" in "The Last of Us Part II" in hopes that it might make an appearance in the series, as well.
Of course, Ellie has many more showstopping performances in "The Last of Us Part II," as fans of the game may know. But whether or not they all make their way into "TLOU" Season 2, fans can relax knowing that Bella Ramsey has the talent to make those scenes come to life on-screen.