The Last Of Us Part II Is Getting The Proper Treatment At HBO For Season 2 And Beyond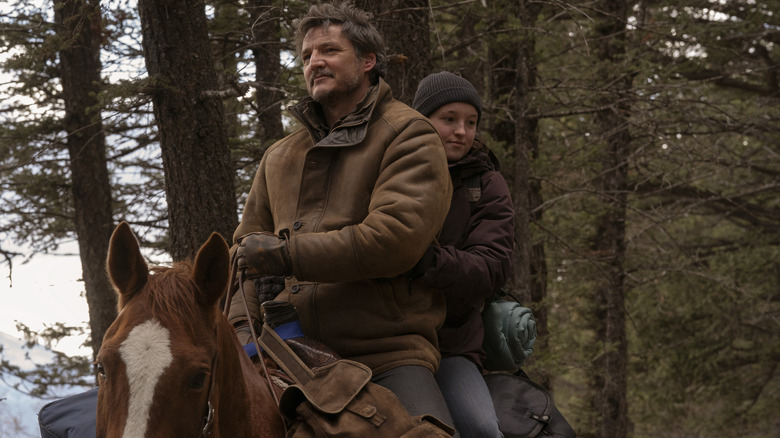 Liane Hentscher/HBO
Contains spoilers for "The Last of Us," Season 1, Episode 9 — "Look for the Light" — and the video game "The Last of Us Part II"
HBO's gripping adaptation of "The Last of Us" video game has viewers reeling over a sudden and explosive Season 1 finale. In Episode 9, fans witnessed the extreme lengths Joel (Pedro Pascal) is willing to go to in order to protect Ellie (Bella Ramsey). After the devastating loss of his own daughter, Sarah (Nico Parker), Joel wipes out an entire fleet of rebel Firefly soldiers to save Ellie and avoid reliving the same trauma. 
Joel's violent actions at the hospital have rippling effects that will play out in the next season of "The Last of Us." In "The Last of Us: Part II" video game, Ellie (Ashley Johnson) suffers the inescapable consequences of Joel's actions, which sends her on a bloodthirsty mission for revenge. Fans also play as Ellie's main antagonist, Abby (Laura Bailey), which shifts perspectives and extends the already expansive story.
This leaves many wondering if Season 2 of "The Last of Us" will cover the entire game or if it will take longer to tell. With GQ, co-creators Craig Mazin and Neil Druckmann confirm the latter with an unanimous answer. 
"It's more than one season," Druckmann said. 
Season 2 deals with the murder of Abby's father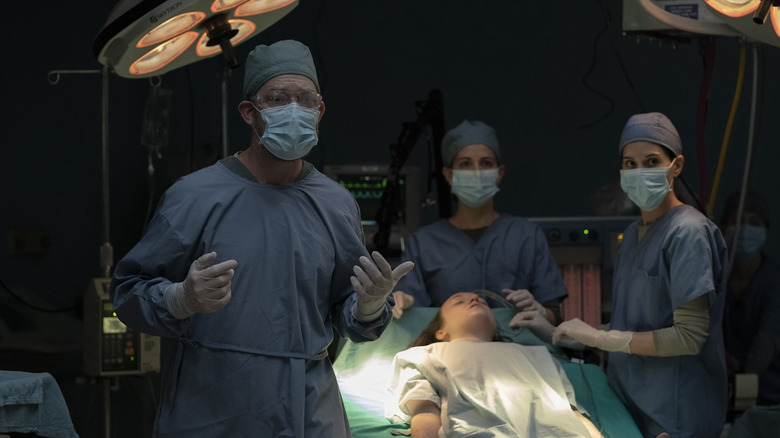 Liane Hentscher/HBO
When Joel saves Ellie from the Fireflies, he inadvertently causes his own death during his rampage, at least based on what's know from the games. He shoots and kills the scalpel-wielding surgeon (Darren Dolynski), and this crucial death sets up Season 2. In "The Last of Us: Part II," fans learn the doctor was Abby's father and the only person capable of producing a cure for the infectious cordyceps. 
In retaliation, Abby executes Joel (Troy Baker) in a heart-wrenching scene where she clubs him to death in front of Ellie. This kicks off the gruesome war between Ellie and Abby, and the showrunners reveal it will take more than one season to tackle. When GQ asked how many seasons the adaption would take, the creators gave a coy but satisfying answer. 
"You have noted correctly that we will not say how many," Craig Mazin said, "but more than one is factually correct." 
"Some of the stuff I'm most excited for [in "Part 2"] are the changes we've discussed and seeing the story come to life again in this other version," Neil Druckmann said. "I think it's exciting because it leans into those feelings you had from the game, really heavily, in a new way." This even gives gamers something new to look forward to in the sure to be riveting adaptation. 
More seasons are necessary to cover the time jump in Part II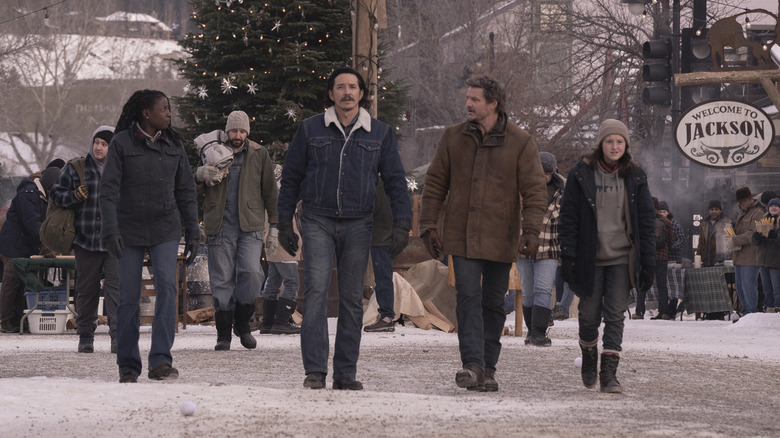 Liane Hentscher/HBO
The end of "The Last of Us" Season 1 leaves viewers with a major question: where are Joel and Ellie going now? In the game, they return to Jackson with Joel's brother Tommy (Gabriel Luna) and his wife Maria (Rutina Wesley). While they find safety, solitude, and even love, fans pick up with them four years after the events of the first game. 
This gives the creators plenty of ground to cover and room to fill in the gaps as the perspective shifts between Ellie and Abby. Craig Mazin commented on the challenge of adapting the change in their extensive chat with GQ.
"There are going to be things that are going to be different, and there are things that are going to be identical," Mazin said. "There are things that are going to be added and enriched. There are some things that are going to be flipped. Our goal remains exactly what it was for the first season, which is to deliver a show that makes fans happy." 
This sounds like fans have another captivating season to look forward to when "The Last of Us" returns for Season 2.