Solo Leveling's First Trailer Doesn't Show Off Much (But Fans Are Still Hyped)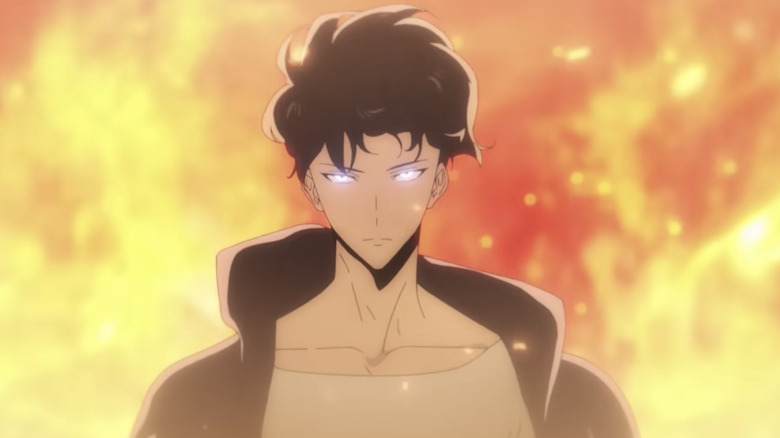 Crunchyroll
"Solo Leveling" is a South Korean web novel set in a fantasy world dominated by "hunters" — humans who have awakened powerful magical abilities within themselves and use those abilities to battle monsters and protect the rest of humanity from extinction. The story primarily follows an extremely weak E-Rank hunter named Sung Jin-Woo, whose life changes forever when a mysterious entity known as the System grants him the ability to gain strength (or "level up") without limit. 
Now, the beloved web novel is being adapted into an anime series courtesy of A-1 pictures (the studio behind "Fairy Tail") and Crunchyroll, the latter of which recently debuted the first teaser for this highly-anticipated adaptation. Despite how brief this teaser is (clocking in at just over a minute of actual footage from the anime), fans are already incredibly hyped for the upcoming anime – with many expressing their hope that the series' visuals will live up to the gorgeous artwork of the original story. "The time has come. Let's hope they give this anime the God animation it needs!!!" wrote louisb08. "As someone who has been waiting for years for this to come out, I can only hope this gets the animation it deserves," echoed juliusnovachrono4370. 
Others like stellabloom9477 reiterated these hopes that this anime would live up to its source material, while TheSigurdr promised that "Solo Leveling" could smash anime records if given a proper adaptation. Fans of the series are hyped by this short teaser – which is somewhat surprising, given that it doesn't show too much.
Fans may be excited by this trailer, but it really gives no information about the series whatsoever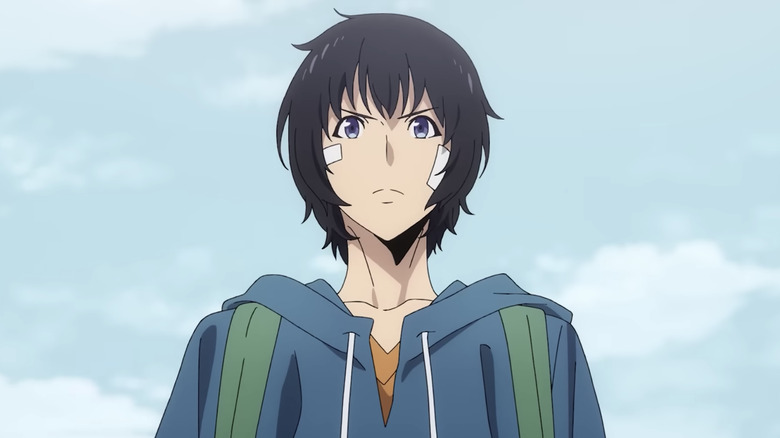 Crunchyroll
The teaser for "Solo Leveling" begins with a close-up of what looks like a weeping statue, followed by shots of a weaker Sung Jin-Woo and his iconic weapon of choice: a dagger. From there, we get a variety of shots showing this weaker version of Jin-Woo battling inside a dungeon, and near the end, we see Jin-Woo transformed, complete with glowing eyes, a new hairstyle, and a much more muscular build.
Outside of that transformation, the trailer really doesn't give much information about what to expect from the series, as there isn't even any dialogue — just an instrumental score that rises in intensity when the footage swaps to Jin-Woo fighting. Perhaps the most exciting part of the entire teaser is the ending, which promises that "Solo Leveling" will be released sometime in Winter 2024 and finally gives fans a specific release date after years of waiting. Although there's no question that fans are incredibly excited at the prospect of seeing "Solo Leveling" brought to life on the silver screen, it's safe to say that series newcomers and fans of the manga are eagerly awaiting whatever's in store for them.
In any case, one has to hope that a more comprehensive trailer will be released sooner than later – one that showcases more of the series' gorgeous animation and offers audiences a bit more excitement.