Florence Pugh Was Zach Braff's 'Muse' While Writing A Good Person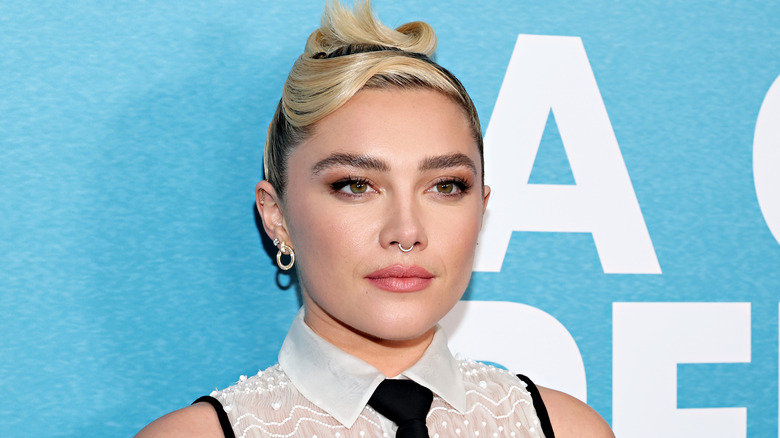 Cindy Ord/Getty Images
While best known for playing the lead role in the hit sitcom, "Scrubs," Zach Braff has gone on to become a venerable writer and director. His next project is the feature film, "A Good Person," which stars his ex-girlfriend, Florence Pugh. The actress plays a woman who becomes addicted to opioids after going through an unimaginable tragedy that also brings her into contact with her would-be father-in-law, played by Morgan Freeman. 
As it turns out, Pugh did much more than show up to set to film her scenes. She helped inspire Braff to write the script in the first place, as he told Entertainment Tonight, "I'm just in awe of her talent and I said, 'I wanna write this for Florence. What I'm writing is really gonna be challenging and she's incredible." Pugh is well aware of the impact she had on her former beau. She went on "The Tonight Show Starring Jimmy Fallon" on Monday night, where she admitted, "I was his muse." While Pugh was the inspiration for the lead character, Braff also channeled other feelings into the script, culminating in a tragic story of loss. 
Zach Braff was also inspired by the loss of a friend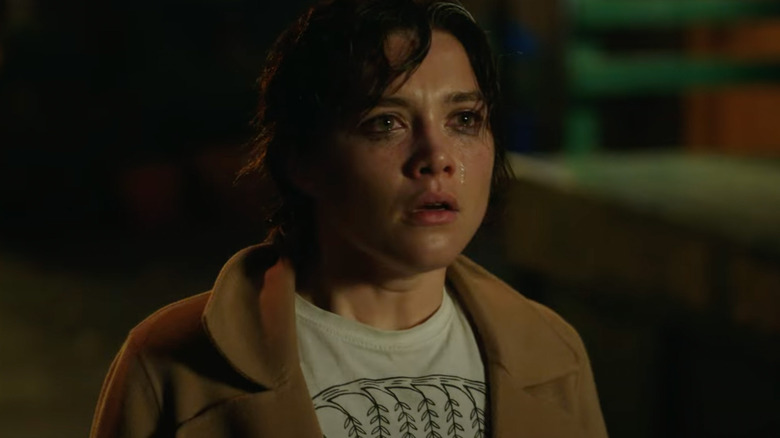 MGM
Florence Pugh has proven herself to be one of the most exceptional actresses working today, receiving an Academy Award nomination for best supporting actress for her work in "Little Women." It makes sense Zach Braff would want to do justice toward her talents and give her another meaty role to dive into, but the inspiration for "A Good Person" also came from Braff experiencing one loss after another over a short period of time.
He went on to discuss with Entertainment Tonight how his father, sister, and close friend died over the course of four years. His friend, Nick Cordero, died during the COVID-19 lockdown due to complications from the illness. He explained, "My best friend was staying in my guest house and he got Covid and eventually died at 41 years old leaving behind [his wife] Amanda Kloots and their young son... So when I sat down to write — because I had to write, I had to express myself in some way, there was nothing else to do during the pandemic — this is what came out of me."
He went on to say how he wanted to tell a story about grief and what it means to pick up the pieces after experiencing such a monumental loss. The complicated role of Allison, which Pugh plays, is complex, and Braff explains how only someone of Pugh's caliber could take on such a part. You can see all of the artists' hard work on display when "A Good Person" gets a limited theatrical release on March 24 before expanding to more theaters on March 31.