A Good Person - What We Know So Far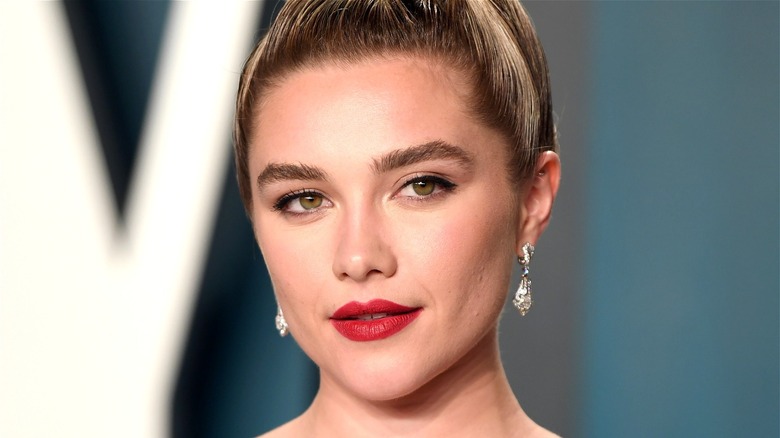 Karwai Tang/Getty Images
The phrase "meteoric rise to stardom" would seem to fit Florence Pugh's narrative perfectly. However, it's a bit of an understatement, as few actors in history have risen to A-list status in Hollywood with quite as much efficiency as the English actress. Even fewer stars have done so with such a strong body of work. Pugh has already proven she is one of cinema's most versatile actors following show-stopping turns in the action-packed dramedy "Fighting With My Family," the grueling horror flick "Midsommar," and the character-driven period drama "Little Women." Not to mention she is the newest addition to the MCU in this year's "Black Widow."
So confirmed is Pugh's "It Girl" status that movie lovers are anxiously wondering what's next for the young star. Not surprisingly, the actress is lining up an impressive slate of films in the wake of "Black Widow." One of those projects will find her working with her partner, "Scrubs" alum Zach Braff, in what's shaping up to be an intriguing indie drama. Announced by Deadline in February 2021, the new movie is called "A Good Person." Here's everything we know about it so far.
What is the release date of A Good Person?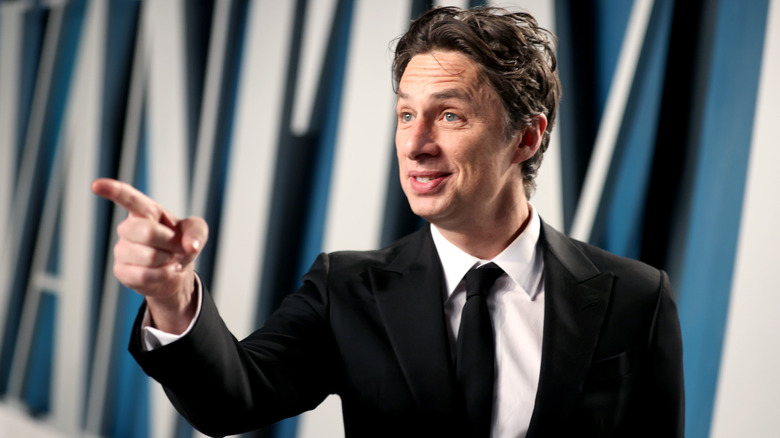 Rich Fury/vf20/Getty Images
"A Good Person" is still very much in the early stages of production, but we do know some key details about the project. Per a September 22 Deadline report, the new project is eyeing a fall 2021 filming start date. "A Good Person" is written and directed by Zach Braff. The actor made his feature directorial debut with 2004's "Garden State" and has gone on to helm two more movies: 2014's "Wish I Was Here" and 2017's "Going in Style" (via IMDb). Additionally, Deadline notes Braff and Florence Pugh will serve as co-producers on the movie alongside Killer Films and Elevation Films.
This means "A Good Person" is about as far from complete as you can get, so we haven't a clue when the film hits theaters. Assuming the shoot goes smoothly and there are no post-production snags, it's safe to guess "A Good Person" will arrive in theaters sometime in 2022. The release date for Braff's next feature will likely become official near the end of filming or when MGM, who is handling North American distribution, is ready to announce the news.
Who in the cast of A Good Person?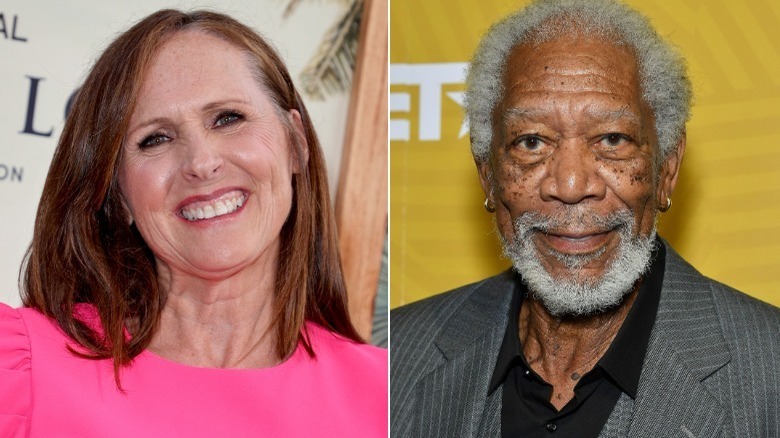 Kevin Winter/Getty Images; Amy Sussman/Getty Images
As previously mentioned, Florence Pugh will star in "A Good Person." According to Deadline's February announcement, the Oscar-nominated actress will play a young woman named Allison, "whose life falls apart following her involvement in a fatal accident." The project marks Pugh's second professional collaboration with Zach Braff following their work on the 2019 short film "In the Time It Takes to Get There" (via IMDb). 
That same Deadline report notes the inimitable Morgan Freeman will star opposite Pugh. He's a major get for the production as he's a legitimate screen legend who's made very few missteps in his decades-long career. This will be his second time working with Braff after starring in the director's breezy 2017 crime comedy "Going in Style" (via IMDb), which is far from a masterpiece but nowhere near as bad as Rotten Tomatoes would have you believe.
Deadline's September report on "A Good Person" included the news that Molly Shannon, who currently stars on the comedy series "The Other Two," has recently joined the cast of the Braff pic. Per her IMDb profile, Shannon has popped up on hit TV shows, including "Divorce" and "The White Lotus." The actor has been a regular on the indie film scene since breaking out on "Saturday Night Live" in the '90s, proving herself every bit as adept at high drama as she is at broad comedy. As such, there's little question she'll bring a mix of both to whatever role she's playing in "A Good Person."
What is the plot of A Good Person?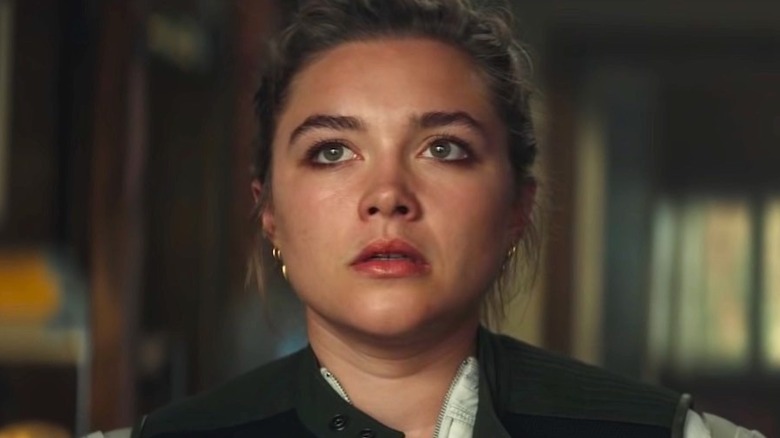 Marvel Studios
With the release date and the cast of "A Good Person" coming into focus, you may be wondering about the movie's plot. Per Deadline's September report, Zach Braff's new film sees Florence Pugh portraying Allison, "whose life falls apart after her involvement in a fatal accident. In the following years, it is the unlikely relationship she forms with her would-be father-in-law that helps her inevitably live a life worth living."
Morgan Freeman plays the father-in-law character, but it's unclear at the moment how Molly Shannon's character slots into the drama. Likewise, we're now quite intrigued as to who might be cast as Pugh's would-be hubby in the film as that would appear to be a pivotal role. Whatever the case, Braff has clearly set up a dramatic showcase for the "Black Widow" actress, and there's little reason to think she won't deliver the goods. Here's hoping we get to see "A Good Person" sooner rather than later.