Family Guy Fans Wish Vinny Had Stuck Around Longer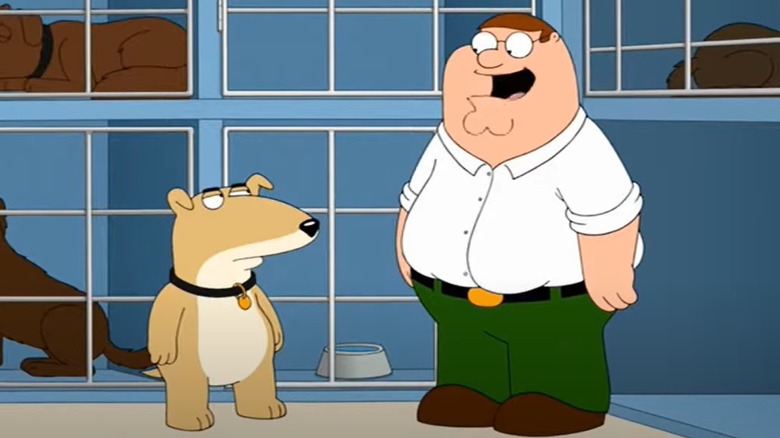 Fox
Stewie Griffin and Brian (Seth MacFarlane) might not always see eye to eye, but when the family dog is struck and killed by a speeding car in Season 12, Episode 6 ("Life of Brian"), he takes the loss extremely hard. This is especially true when Peter (MacFarlane) and Lois (Alex Borstein) quickly adopt Vinny the Pussyhound (Tony Sirico). Vinny's time on "Family Guy" is short-lived. In Season 12, Episode 8 ("Christmas Guy"), Vinny helps Stewie travel back in time to save Brian, thus erasing the timeline in which the Italian pup is adopted by the Griffins. While it's a heartwarming scene to see Stewie reunited with Brian, some fans wish Vinny stuck around a little longer.
On Reddit, a number of viewers suggested that Brian and Vinny exist simultaneously in the world of Quahog. U/g-breh said, "I wouldn't have minded if Joe (Patrick Warburton), Quagmire (MacFarlane) or Cleveland (Arif Zahir) got him instead and he became friends with Brian, but they only bond over dog stuff, like tennis balls and hating squirrels, and have nothing else in common." U/DabsandTabs added, "I think Vinny hanging around Quagmire's house could make for some great scenes."
According to "Family Guy" executive producer Steve Callaghan, much of this desire for Vinny to stay came after his three episodes aired.
Fans' love for Vinny had to grow over time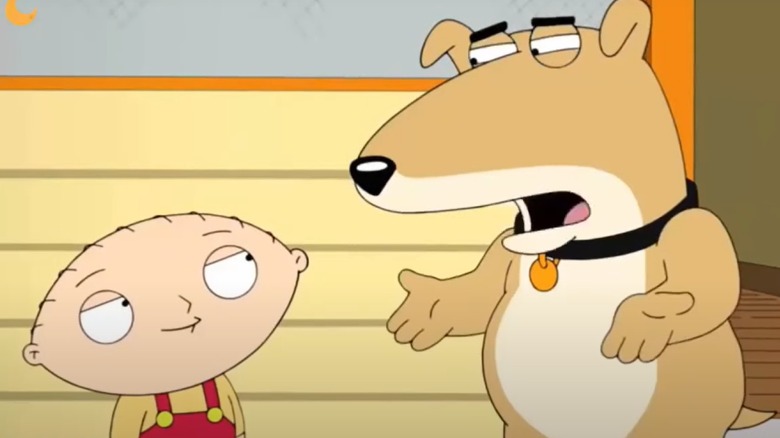 Fox
In an interview with EW, "Family Guy" executive producer Steve Callaghan revealed that, when Brian was killed off on the show, the majority of fans did not take well to the introduction of Vinny. He said, "When Brian went away and Vinny came to replace him, there was a lot of commentary on the internet to the effect of, 'Bring Brian back,' and, 'We don't like Vinny.' ... But then interestingly, just a couple weeks later, when Brian came back and Vinny went away, there were a lot of comments on the internet to the effect of, 'Oh, I kind of grew to like Vinny,' 'Oh, I wish they'd bring him back.' It lends credibility to the idea that people always want what they can't have."
Vinny fans are treated to a brief return of their favorite hound in Season 15, Episode 1 ("The Boys in the Band"), when he performs with child star Olivia Fuller (Rachel MacFarlane). Additionally, Tony Sirico appears as himself in Season 13, Episode 7 ("Stewie, Chris, & Brian's Excellent Adventure") which features cutaways to "The Sopranos" star in his kitchen, where he angrily reacts to comments being made about Italians. Callaghan said that the late Sirico was the perfect choice for both Vinny and these cutaway scenes, and said, "Now he's part of the 'Family Guy' family."