Tom Holland Looks Convincing As A Grown Ben 10 In Conceptual Fan Art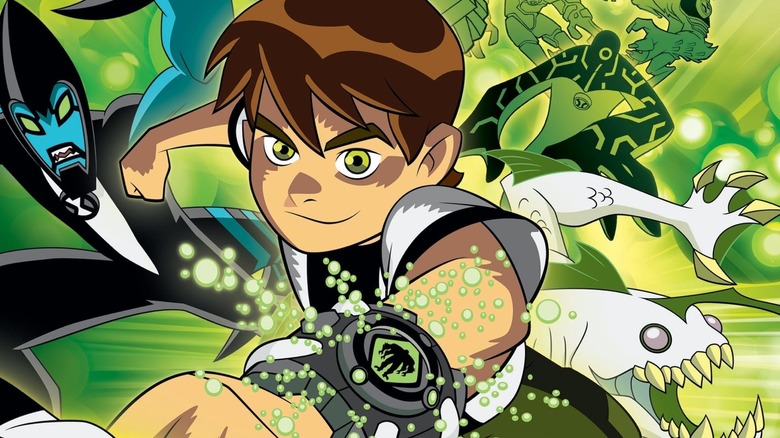 Cartoon Network
In the age of live-action remakes, it's surprising that no studio has capitalized on bringing "Ben 10" to the big screen. Since its premiere back in 2005, the Cartoon Network series has seen great success on the platform, with numerous shows, TV movies, and video games, so there's surely an interest in seeing the hero transform into aliens on the big screen.
When it comes to a "Ben 10" live-action project, a studio could go one of two ways. They could either cast a young actor in the role, like Walker Scobell from "The Adam Project," or age Ben up, giving fans an older version of the character. Focusing on the latter, Instagram artist SPDRMNKYXXIII imagined what Hollywood golden boy and "Spider-Man" star Tom Holland could look like as Ben Tennyson. The fan art takes inspiration from the older Ben 10, which Cartoon Network introduced in the sequel series "Ben 10: Alien Force," sporting his iconic green and black Mustang.
With Warner Bros. Discovery shifting its agenda to focus on its most popular franchises, "Ben 10" could be a hidden gem among some of the studio's biggest names. While the best route would be to go young with the hero, we can't deny that Holland looks the part.
Live-action Ben 10 movies worked in the past, so why not now?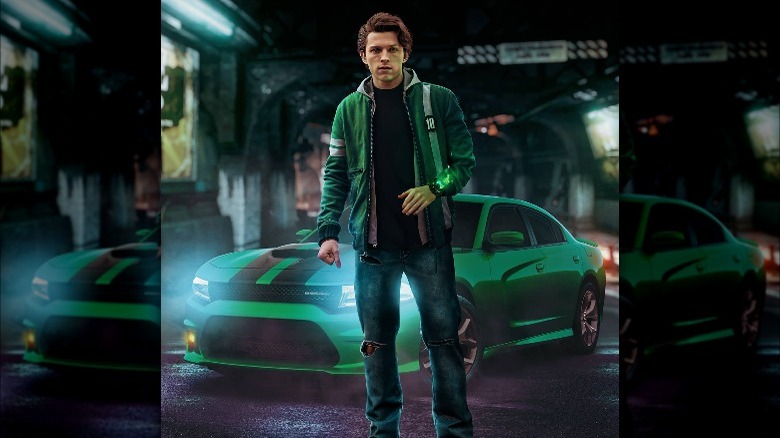 spdrmnkyxxiii/Instagram
While it's practically a meme at this point to fan-cast Tom Holland in a role, SPDRMNKYXXXIII's piece does a convincing job expressing what the actor could look like as Ben 10, sporting his iconic green jacket and Mustang. The fan art quickly gained traction on Instagram, reaching the British actor's feed. Unfortunately, Holland quickly shot down "Ben 10" fans' hopes and dreams, simply replying "No" to the image.
Even though Holland took himself out of the running, there's still plenty of potential for "Ben 10," which has had live-action adaptations before. Alex Winter of "Bill & Ted" fame directed two live-action movies for Cartoon Network. His first, "Ben 10: Race Against Time," focused on a young Ben Tennyson, like the original cartoon, as he fights a future version of himself to stop the apocalypse. Variety called the movie "surprisingly fun," comparing it to "Power Rangers." Audiences must have enjoyed it, too, as Winters brought fans a sequel just a few years later.
"Ben 10: Alien Swarm" continued the titular hero's story, aging up the role and taking place between seasons of "Ben 10: Alien Force." Cartoon Network had another hit on its hands, drawing in over four million viewers and even landing an Emmy nomination for visual effects.