See How The Adam Project's Walker Scobell Makes The Perfect Ben 10 In This Fan Art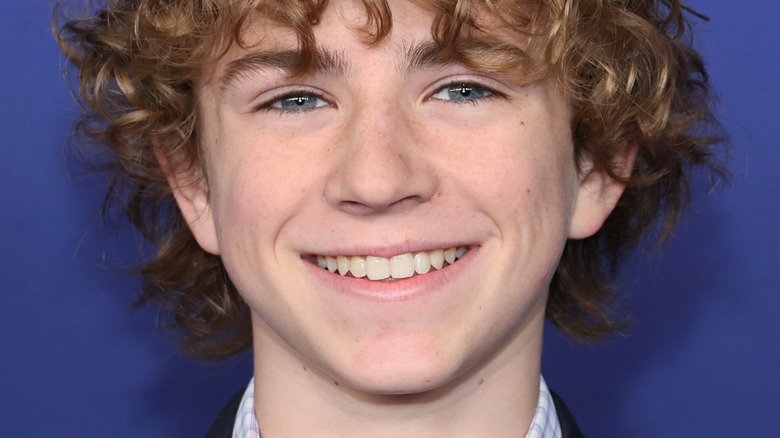 Dia Dipasupil/Getty Images
In the mid-2000s, Man of Action Entertainment came to Cartoon Network with a concept that would go on to become one of the channel's 25 best shows of all time: "Ben 10." The series, which launched in 2005, follows a kid named Ben Tennyson (voiced by Tara Strong), who comes into possession of a mysterious artifact known as the Omnitrix. With it, he can transform into a variety of alien creatures, eventually doing so against a wide array of enemies. Thankfully, the lifeforms in the Omnitrix ensure he's prepared to take on any foe no matter their strengths.
Thanks to this premise, the lively animation style, and a stable of talented voice actors, among other factors, "Ben 10" launched a sprawling multimedia franchise. Comic books, video games, and several more "Ben 10" shows came to fruition in the years that followed, not to mention mountains of merchandise to get kids even more invested. Tennyson and his supporting cast have even featured in a handful of movies, some being animated and others live-action. However, at the time of this writing, a "Ben 10" feature has yet to make it to the silver screen.
Should a new "Ben 10" film or TV series come to fruition in a live-action format, this piece of fan art builds a solid case for "The Adam Project" star Walker Scobell to take on the lead role.
Scobell would be a prime choice to lead a live-action Ben 10 movie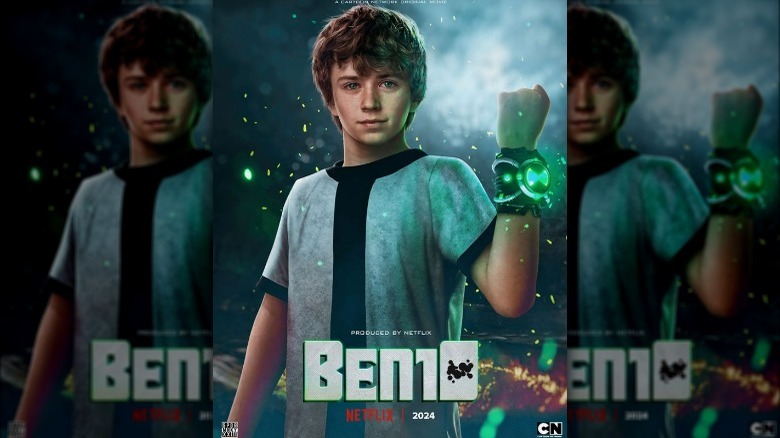 @spdrmnkyxxiii/Instagram
Courtesy of Instagram user @spdrmnkyxxiii, we have a pretty good idea of what Scobell would look like as a live-action Ben Tennyson, particularly from a visual standpoint. From the Omnitrix on his wrist to the trademark white t-shirt with black trim, Tennyson's famous design elements look perfect on Scobell. Sure, Tennyson is 10 years old during the events of the original "Ben 10" series and Scobell is already much older, but it's not like we haven't seen a teenage version of the character before. Case in point: "Ben 10: Omniverse," where he's 16 years old.
As the 2020s continue to unfold, no official news on another piece of live-action "Ben 10" media has reached the public. Therefore, Scobell portraying Ben Tennyson is a mere pipe dream at this point, but it's not one held solely by @spdrmnkyxxiii. In March 2022, Reddit user u/AlphaCap02 made a thread to toss out Scobell as their ideal "Ben 10" lead actor, and while comments weren't plentiful, most were supportive. Fellow Redditor u/DashMetchum even recommended that Scobell's "The Adam Project" co-star Ryan Reynolds could join him in the role of Ben 10K — a version of Tennyson from an alternate future where he becomes a full-time superhero.
Perhaps someday the "Ben 10" franchise will return to live-action, and should it happen soon, Scobell is undoubtedly among the most appropriate choices to lead the cast.