Grey's Anatomy Fans Are Forever Appalled Over How Dr. Dixon Was Treated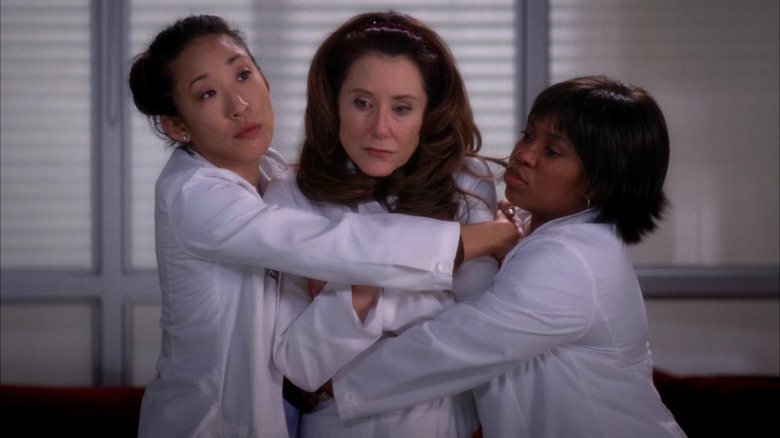 ABC
"Grey's Anatomy" is riddled with plot holes that might need some explaining and Season 5 is one of the biggest offenders. Meredith Grey's (Ellen Pompeo) old friend Sadie (Melissa George) lies about her credentials and somehow manages to get a job at the hospital, the interns are secretly performing rogue operations, and Erica Hahn (Brooke Smith) makes an abrupt exit shortly into the season. Thankfully, a surgeon named Dr. Virginia Dixon is able to help with the hospital's cardio cases.
Played by Mary McDonnell, Dr. Dixon only appears in three episodes of the show. The character is first introduced in the Season 5 episode "These Ties That Bind," which sees Dixon lend a hand after Hahn's sudden departure. Although the show lays the foundation for Dixon to become a series regular, she pretty much disappears without a trace until her final appearance in Episode 14, "Beat Your Heart Out." Dixon is portrayed as a rule-oriented, dedicated doctor with Asperger's syndrome.
Years after her brief arc, viewers are still appalled by how the other doctors treated Dixon. "It just pissed me off that she was treated so badly. Despite her being a little stereotypical, as an autistic person, I have a special place in my heart for her," wrote Reddit user u/Thesbianism. "She deserved better and I would have liked to see her fleshed out and written a little better. She could have been a great main character imo."
Other fans were quick to sound off with their own takes on Dr. Dixon's treatment.
Grey's Anatomy fans don't appreciate how the show framed Dr. Dixon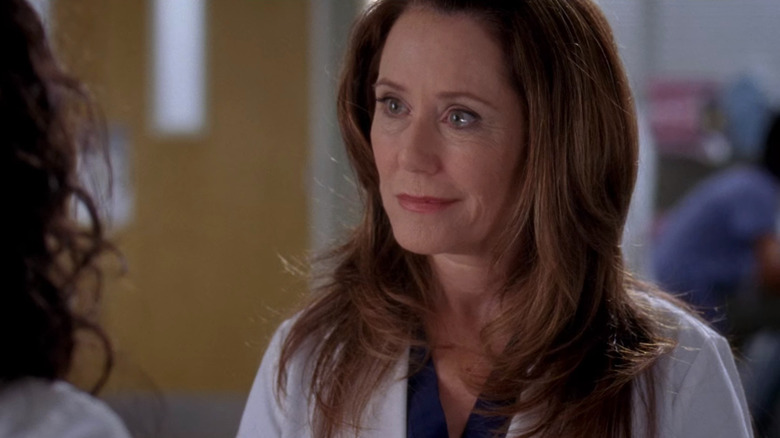 ABC
When ranking every season of "Grey's Anatomy" from worst to best, it's only fair to note that Season 5 is chaotic and fans agree that Dr. Dixon had a lot of storytelling potential. However, she was gone without a trace before getting more prominent storylines. "They were very condescending to her and thought they were being clever about it. I really liked her a lot and also wish she'd stuck around longer. I loved the scene of Cristina and Bailey hugging her, that was great," noted Reddit user u/OnlyPicklehead. 
Some viewers couldn't help but notice that the patronizing tone extended to the sound design. "There's a scene in one of her first episodes where she's talking to Bailey and the show does this light musical cue to signal that it's funny. I was appalled," said Reddit user u/Critical-Tank. 
Even in a building full of doctors, Dixon has to fight to get the respect she deserves. Other fans had a hard time believing that the other surgeons were so taken aback by Dixon's bluntness. "I especially didn't like when Bailey was so surprised to find out that Dixon is on the spectrum, as if a surgeon would never have seen autism before." added Reddit user u/take_number_two.
Dixon definitely deserved more screen time. Old characters are always making a comeback on "Grey's Anatomy," and another appearance from Dixon would be a major throwback for longtime fans of the show.