What It's Like To Work With Melissa Rauch, According To Night Court Co-Star India De Beaufort - Exclusive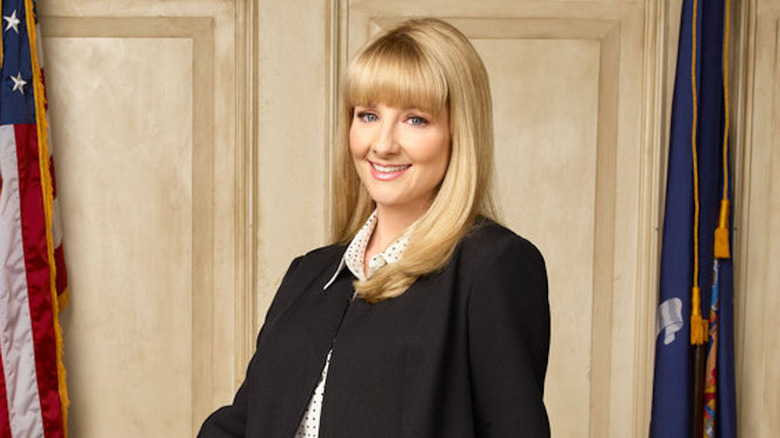 NBC
While Melissa Rauch may be best known as Howard's sharp-tongued love interest Bernadette on "The Big Bang Theory," she has a new hit on her hands in the form of the "Night Court" revival, which airs Tuesday nights on NBC. On it, Rauch plays Judge Abby Stone, daughter of the original 1980s series' Harry T. Stone (Harry Anderson), and she sits on the same bench her father did as part of the night shift at the Manhattan Criminal Court. Starring alongside her is John Larroquette, who reprises his role as Attorney Dan Fielding, and India de Beaufort, who portrays Olivia the prosecutor.
For de Beaufort, it's a potentially star-making turn that perfectly pairs her latent wit with Rauch's seasoned comedic chops. The up-and-comer hasn't just learned to master humorous timing while standing alongside her co-star, she has also experienced true leadership first-hand. During an exclusive interview with Looper, de Beaufort talked about what it's like to work so closely with Rauch.
Melissa Rauch is kind to every single person she encounters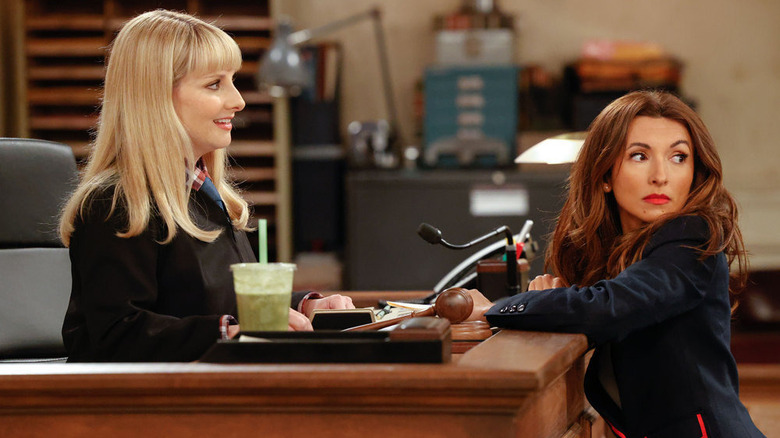 Jordin Althaus/NBC/Warner Bros.
India de Beaufort, who previously appeared on "One Tree Hill" and "Veep," has nothing but great things to say about "Night Court" co-star Melissa Rauch, who she calls "hilarious" and "sharp as a whip." More than anything, she saw Raunch as a mother-figure for everyone on set. 
"She is the most caring person I've ever met," de Beaufort said. "She and [John Larroquette] are the two kindest, sweetest number ones on the call sheet I have ever had in my career. She's such a ray of light, and she cares so wholeheartedly — not just about the show, but about each person who works on it, all the way up and all the way down, every single person who touches our set."
Perhaps that statement gives some insight as to why the "Night Court" revival has been so successful, considering Rauch is not only at the helm when it comes to acting, but she also helped get the series off the ground as executive producer.
"Working with somebody like her is a really fine example of what a leader looks like," de Beaufort said.
The "Night Court" revival airs Tuesdays at 8:00 p.m. ET/PT on NBC and streams the next day on Peacock.