Shadow And Bone Season 2 Fans Struggling To Recall, Or Care About, Events Of Season 1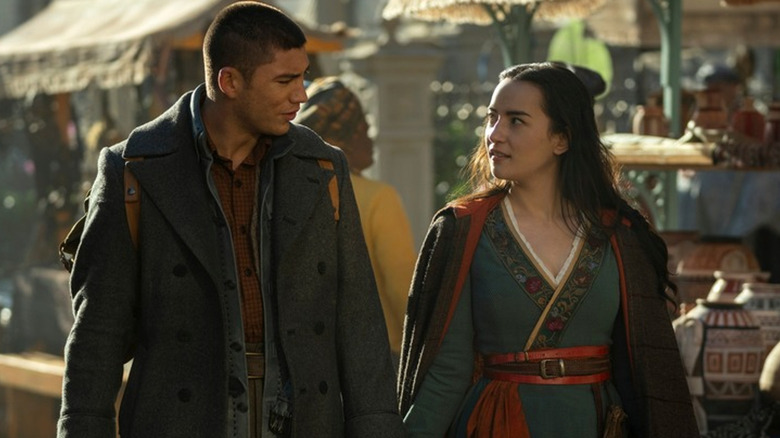 Dávid Lukás/Netflix
Time could prove to be the true enemy of Alina Starkov (Jessie Mei Li) and the devoted followers of Netflix's burgeoning Grishaverse. Season 1 of the live-action show, which is based on author Leigh Bardugo's books, debuted in April 2021. Impressively, the show amassed 721 million minutes of viewing time during its first week on the streaming service.
The long-awaited season 2 of "Shadow and Bone" finally dropped on March 16. After a long break, it's fair to ask if fans still want to watch the show. After all, the season 1 finale, "No Mourners" hit Netflix nearly two years ago. "I've read the books, so I know the characters and the story," u/smsisita posted on Reddit. "But I can't imagine someone who only watched season 1 waiting two years and still remembering or caring. I hope Season 2 gets the numbers it needs. I've watched two episodes so far, and I'm really enjoying it." 
Well, the numbers are in! At the time of this writing, and despite the two-year lull, the show's ratings only fell slightly from season 1's 88% to season 2's 84% audience score. The new batch of episodes is also scoring well with critics — though not as well as season 1. Now, it's up to the fans to decide if the streaming series is worth revisiting.
Two years passed between Seasons 1 and 2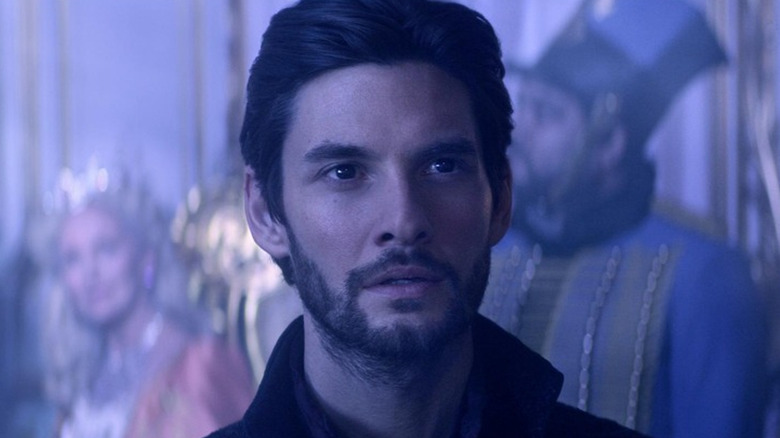 Netflix
With so many worthwhile television series available to watch, can the live-action Grishaverse remain relevant? "I watched season 1 and liked it, but you're right," u/Locutus747 agreed with u/smsisita on Reddit. "At this point, I don't remember enough about the season to care. I have a whole bunch of shows I'm still behind on." Whereas u/Groundbreaking_Ship3 chimed in: "I have watched S1, and I care. They really need to shorten [the] production time. Two years per season is too long." 
While the show's faithful enthusiasts will return for season 2, where does that leave casual viewers? U/alexp8771 hadn't read the books but found the Grishaverse when the streaming series launched on Netflix in 2021. While it wasn't the user's favorite program, they enjoyed it overall. "It was good, but not good enough to prioritize over other things," u/alexp8771 wrote.
For others, time might be too much of a stumbling block to overcome. "Enjoyed Season 1 enough to complete it and was actually looking forward to Season 2," u/pragmatick commented. "Pretty quickly realized I didn't remember anything from the second part of season 1." Alina's relationship evolves with both her childhood friend Mal (Archie Renaux) and the Darkling (Ben Barnes), but do fans care enough about the Sun Summoner's prior adventures to stream the series' new installments?
Will fans return to the Grishaverse?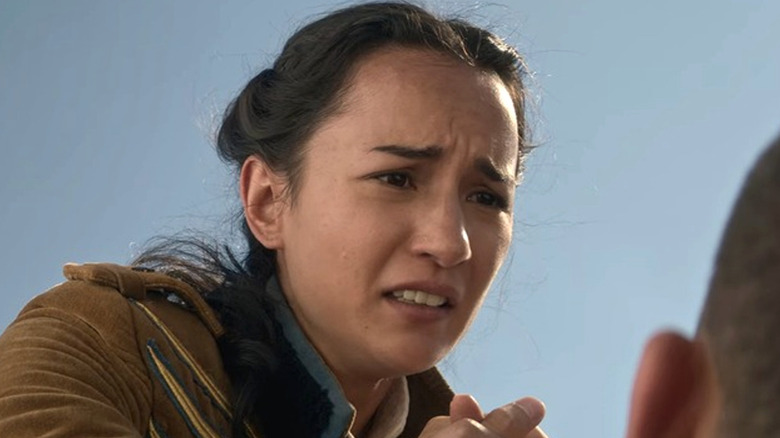 Netflix
Season 1 is still on Netflix — for those enthusiasts who feel they need to rewatch it before binging season 2. However, the two-year lull between installments remains a deterrent for some viewers. "I finished S1 rewatch last week and will start S2 this weekend," u/fiercetankbattle posted. "I am concerned the large gap between seasons will hurt it but let's see. S1 was really good." 
For those who don't want to spend eight hours getting up to speed by binging season 1 again, u/meatball77 has some helpful advice: "There's a 'previously on' which sums it up really well before S2." But it's not all sunshine and roses. For some, season 2 just wasn't worth the wait.
"This season was so bad," u/ArcadiaSounds wrote. "I LOVED the first season, some of the characters and stories just made less and less sense." Another Redditor, u/pearywink read the novels, but felt let down by the new episodes: "I enjoyed season 1, but I am pretty disappointed with season 2 so far." At the moment, the fanbase seems divisive, so there's no guarantee "Shadow and Bone" will return for another go-round. However, the season 2 finale, "No Funerals," is a huge cliffhanger that might intrigue viewers enough to desire a third season.