How Macaulay Culkin Behaved On AHS' Set, According To Leslie Grossman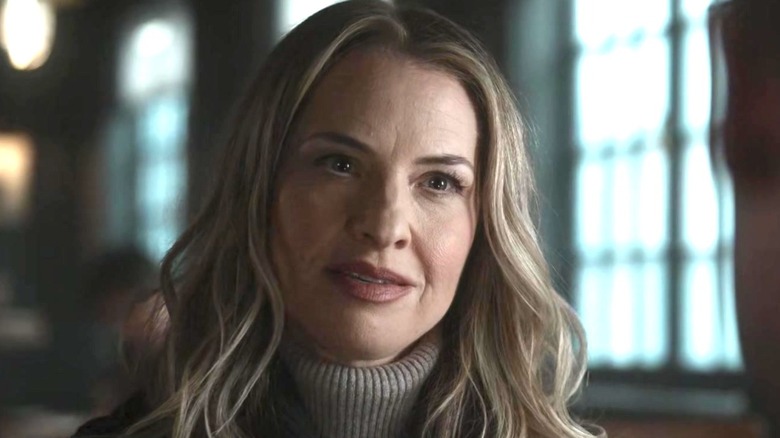 FX
A later addition to the "American Horror Story" family, Leslie Grossman has become one of the more beloved recurring actors. The actor's first collaboration with Ryan Murphy was decades ago when she was cast in The WB cult classic, "Popular," a spiritual ancestor to her work in "American Horror Story." Her working relationship with Murphy continued with many similarly outrageous characters, including her "AHS" favorite in "Double Feature." Ursula, the cutthroat literary agent, takes no prisoners on her ambitious climb to the top. This leads her to meet Macaulay Culkin's Mickey, a drug addict who takes pills that allow him to write screenwriting masterpieces. The two form a rapport, both on and off screen, as Grossman told GameSpot in 2021.
"He's so good and so talented, and as dorky as this sounds, just like a wonderful scene partner," the actor explained. "Just a really lovely human being and it was a real joy to get to work with him. He was just the best. He was great. I don't have one bad thing to say about him." The heap of praise for her costar is undoubtedly genuine, considering other reactions to Culkin in the role. Fans were the most excited to see his "Double Feature" character, and he did not disappoint. 
Fans are feeling dejá vù in the best way possible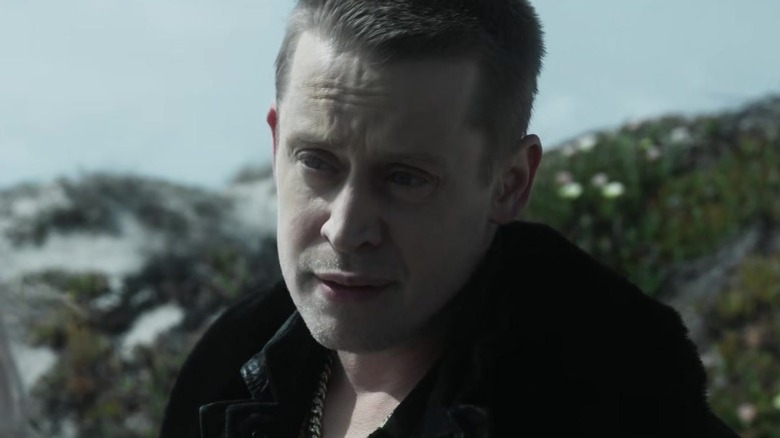 FX
Macaulay Culkin has only made one appearance in "AHS," but he quickly made an impression. Trapped in Provincetown and just looking for a way out, Mickey becomes one of many who take the black pill in order to achieve success. His vulnerability and tragedy as a character made many fans on Reddit take note.
"By far my favourite character of the season so far is Mickey and I can't imagine anyone but Macaulay doing the role any better," u/MyCrazyBanana42 posted in appreciation. But it wasn't just the acting that gained the attention of fans. U/landdian39 noted that he had the kind of star power that could mean a future of recurring roles if things went well like many other actors have in the past.
"Absolutely," u/Grindylow731 agreed, "he's a fantastic addition to the AHS universe. At times, he sort of reminded me of Evan Peters in the early days of AHS. Something like a troubled innocence..." After appearing in "AHS: Murder House" as the disturbing but romantic Tate Langdon, Peters became a treasured cast member. Time after time, fans watched with excitement to see what his next character. But as u/hammieblammie reflected: "Evan isn't going to stick around forever." They go on to hypothesize that Culkin could be the very person to fill Peter's shoes. Culkin may not have appeared in "Season 11: NYC," but there still could be many opportunities in the actor's future.