Fans Say This 1999 Brendan Fraser Rom-Com Still Holds Up Today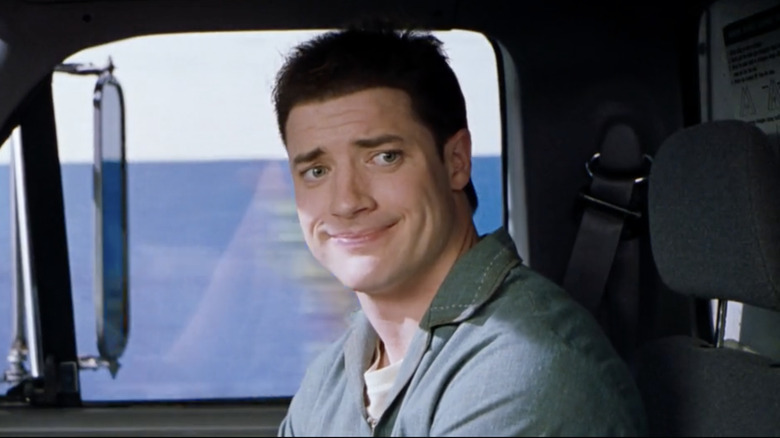 New Line Cinema
Brendan Fraser can't get enough of people's support for the "brenaissance" movement that has allowed the actor to return to glory in some exceptional motion pictures after a substantial absence from the spotlight. But while those endeavors are essentially must-see affairs, fans can't help but recognize a certain forgotten Fraser film for being just as watchable as it was when it first debuted over two decades ago.
Academy Award winner Brendan Fraser has starred in many notable movies. While many of the credits are well-known, Fraser does have a number of bizarre roles that some may have forgotten ever existed. But out of every motion picture he has been in, one seems to have stood the test of time with several supporters online. In the 1999 film "Blast From the Past," Fraser played Adam Webber, a man in his mid-thirties that grew up in a bunker underground with his parents. The fish-out-of-water narrative showcases his return to the surface, where he embarks on a hilarious journey of self-discovery in the then present-day '90s, eventually finding love in the process. The film also starred Alicia Silverstone, Sissy Spacek, Dave Foley, and Christopher Walken.
Despite its arrival so long ago, some out there may be surprised that the film continues to be appreciated. u/crashcondo posted on Reddit saying, "'Blast from the Past' holds up! Brendan Fraser is a treasure," and "I love this movie more now for some reason." After that, it didn't take other users long to chime in on how they felt about the Fraser rom-com.
Fraser's Blast from the Past still slaps with modern audiences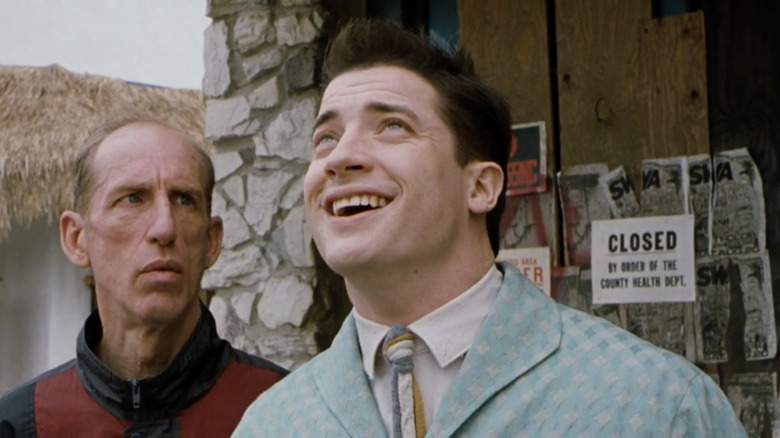 New Line Cinema
Many fans have made it known that "Blast from the Past" is a Brendan Fraser flick people have been sleeping on for far too long. The 1999 film still works in the modern era according to some Reddit users, like u/U-235, who called the film an "unintentional period piece," saying, "watching it today, the 'present day' scenes are so painfully 90's [early internet, geo metro, etc.] that they actually do to the 90's what they were trying to do with the 60's, making the perfect time capsule."
U/Evilbidowner showed the romantic comedy some love as well, stating, "this is one of my favorite movies of all time." Other individuals also expressed their adoration of the comical motion picture, like u/Joe_F82, who wrote, "The best!! Such an underrated movie," and u/Dark_Vengence put it simply that the movie "never gets old."
But all the buzz shouldn't be that surprising. When it came out, Roger Ebert said in his review for RogerEbert.com, "the movie is funny and entertaining in all the usual ways, yes, but I was grateful that it tried for more: that it was actually about something, that it had an original premise, that it used satire and irony and had sly undercurrents." While it may not have won any major accolades, Fraser's efforts in the '90s rom-com have left fans with a blast from the past they can enjoy even today.