Brendan Fraser Has Nothing But Love For Fans Supporting His 'Brenaissance'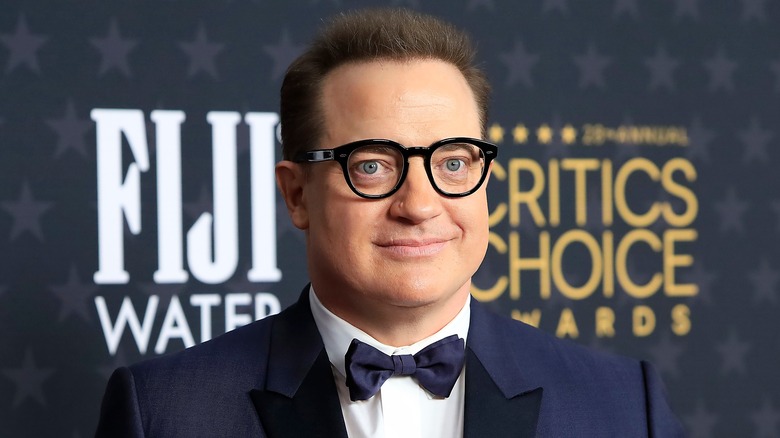 Joe Seer/Shutterstock
The resurrection of Brendan Fraser's career has been one of the most heartwarming stories of the past year, as the beloved '90s action hero returned to the public eye with his incredible performance in "The Whale." The role earned Fraser universal acclaim and catapulted him back into Hollywood's good graces, and during his lengthy awards tour (which ended with the Academy Award for Best Actor), he won over audiences across the globe with his humility, warmth, and love for the craft.
Fans and critics who remember him fondly from films like "The Mummy" and "George of the Jungle" have been thrilled to see Fraser finally receiving some recognition for his talents as an actor — deeming this new chapter in his career the "Brenaissance," much to the joy of Brendan Fraser himself. Fraser has made it clear that he has nothing but love for the supporters of the "Brenaissance," telling the audience at FAN EXPO Boston that he wasn't previously aware of how many people loved him and that he appreciates the support (via Newsweek). It's clear that audiences absolutely adore Brendan Fraser, and during his triumphant awards tour for "The Whale," he's expressed that same love and support right back at his fans.
Fraser is incredibly grateful for his fans and 'Brenaissance' supporters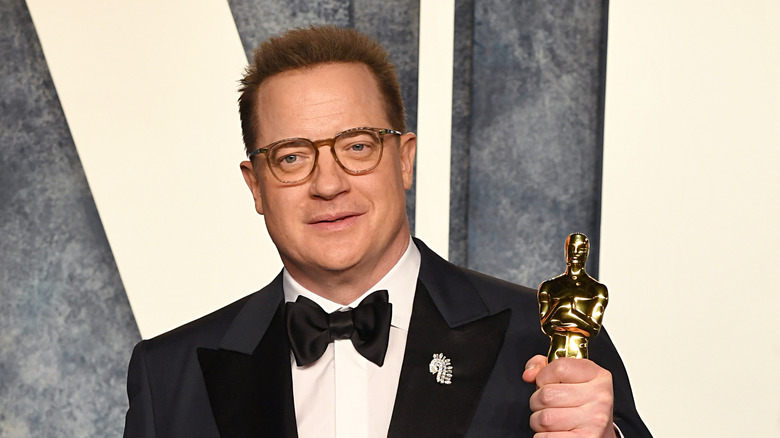 Jon Kopaloff/Getty Images
During an interview with Entertainment Weekly in which he discussed the so-called "Brenaissance," Brendan Fraser reflected on the outpouring of love and support he's received from fans over the past year — something he's supremely grateful for and returns to those who supported him.
"What can I say? I'm touched, I'm grateful. From one big heart to mine I send it right back," said Fraser, gesturing out toward the camera. In a separate interview with Variety, Fraser opened up about how affirming it was to receive that kind of love for his role in "The Whale" — as it let him know that what he's done has made a real impact on people, a feeling which is relatively new to his career. Fraser's comments echo the humility and gratitude he's displayed in his numerous awards acceptance speeches this past year, constantly thanking the fans who rooted for him during his break from acting.
Brendan Fraser's comments make it clear that he adores his fans and recognizes all that they've done for him as his career resurgence continues.