Rachel Zegler Puts Critics Of Shazam 2 On Blast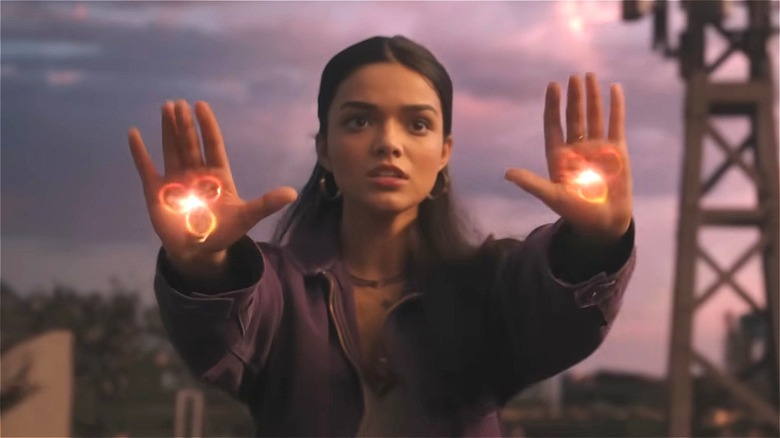 Warner Bros. Pictures
When it comes to superhero movies, viewers and critics have learned not to expect much from the DC Extended Universe (soon to be replaced by James Gunn and Peter Safran's DCU). Unlike the Marvel Cinematic Universe, which nurtured a core narrative and expanded it until all the characters were connected, the DCEU has always had no clear direction — other than now, where everything is about to be wiped out by the universe-resetting "The Flash" and started anew. From there, after DC Studios pulled the plug on "Wonder Woman 3" and Henry Cavill announced his return as Superman only for the deal to fall through, the DCEU's legacy characters are all looking likely to be replaced with new versions.
There is some room for characters to carry over, of course — such as with Amanda Waller (Viola Davis) — but any hope for the current DCU Shazam might've just expired with the box office take for the studio's latest release, "Shazam! Fury of the Gods." Even though the sequel has a lot of fans shaking their heads in disappointment, "Shazam! Fury of the Gods" villain Rachel Zegler hopes that viewers take the opportunity to form their opinions before writing the film off completely.
As Zegler wrote on Twitter, "Hey our film is actually really good! But mostly I just absolutely loved making it and the people I met whilst doing so
go see it! Give it a chance. We have an 85% audience score for a reason."
Indeed, it does some that everyone involved in the movie's production truly enjoyed the process, and there clearly are people who are enjoying the movie. However, that might not be enough to rescue Levi's Shazam from the impending reboot.
Rachel Zegler wants viewers to give Shazam 2 a chance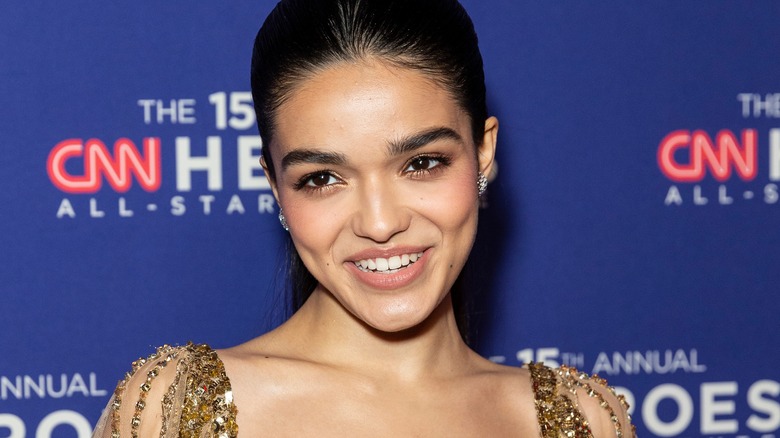 lev radin/Shutterstock
Rachel Zegler's Anthea definitely brings the titular "fury of the gods" until a change of heart convinces her to help save Earth. However, as far as superhero movies go, many are arguing that "Shazam! Fury of the Gods" doesn't have anything original enough to stand out in a crowded market. Of course, there are new antagonists to contend with, forcing Billy to confront his own doubts about being a superhero. Bonds are tested and sacrifices must be made, and while it's easy for critics to say the movie relies on tired tropes, Zegler thinks the harshness the film is being received with isn't just unnecessary, but cruel.
Adding on to her original tweet, she also wrote that, in her words, "Some people out there [are] just being... senselessly mean. and it's unnecessary. and I know, I know, 'if you can't handle the heat...' and all that nonsense, and you're right. But our film is actually very good. It's just cool to hate on fun nowadays. That's okay. we're good."
Although the film has a decent audience score, critics don't feel the same. "Shazam! Fury of the Gods" currently has a 53% critic score on Rotten Tomatoes. Other viewers will just have to reserve their final judgment until they've seen the movie for themselves. For now, while it's still not too late for Shazam to fit into James Gunn's new DC Universe, the odds aren't looking great.