Tom Cruise Allegedly Loved The Flash So Much He Called Andy Muschietti To Rave About It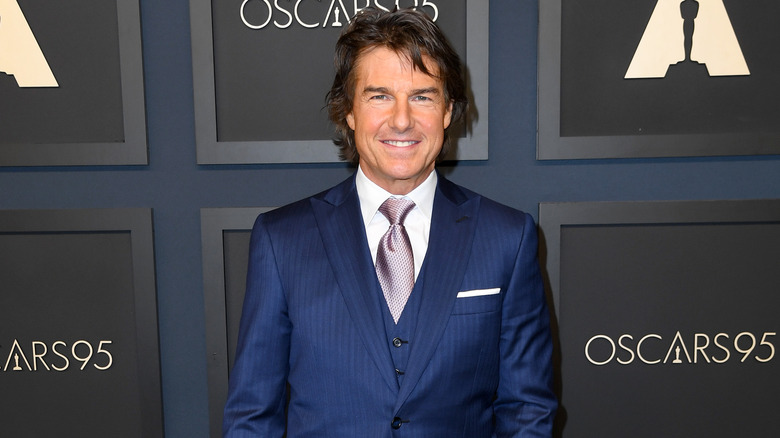 JC Olivera/Getty Images
Yes, you read that right. Movie star Tom Cruise has seen "The Flash" and loved it so much that he dialed director Andy Muschietti. Earlier this year, new DC Studios head James Gunn praised "The Flash" as "one of the greatest superhero movies ever made." With Cruise now joining those ranks, it seems that DC fans are in for a treat with the Scarlet Speedster's adventure.
According to a write-up from The Hollywood Reporter, Cruise spoke with Warner Bros. Discovery CEO David Zaslav late last month. During the meeting, the CEO mentioned how great "The Flash" was, piquing the movie star's curiosity. Zaslav then sent a Warner Bros. messenger to personally deliver "The Flash" to Cruise's home in Beverly Hills, where they stayed with the actor while he watched the final product. Soon after, Cruise (because he's Tom Cruise) casually called "The Flash" director Andy Muschietti, raving about the superhero movie. While there aren't direct quotes from the phone call, the report suggests Cruise's praise for "The Flash" included calling it "everything you want in a movie" and "the kind of movie we need now."
The Flash has had its ups and downs throughout production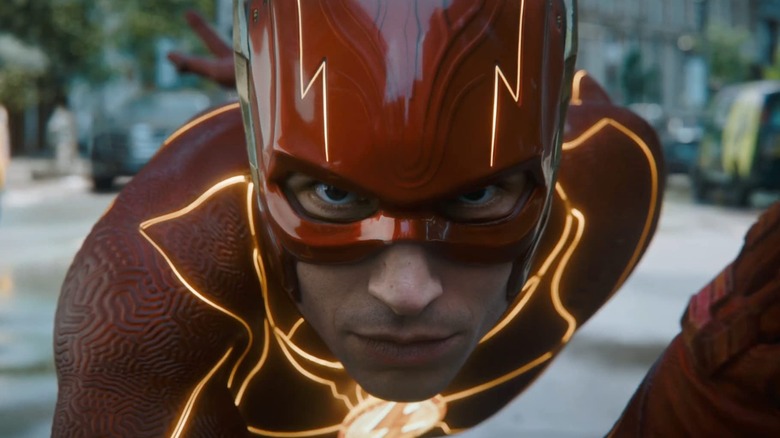 Warner Bros. Pictures/DC Entertainment
Tom Cruise's high praise for "The Flash" adds another wild twist to the movie's already ridiculous timeline. For one, the actor is such a random person to make headlines for watching the movie, given that he has no connection to the film whatsoever. But who knows action better than Tom "Savior of the Cinema" Cruise?
Believe it or not, "The Flash" began development in 2014 when Warner Bros. announced the project with Ezra Miller playing the titular hero. Numerous directors boarded and left the project between then and now, but Miller remained committed to getting the film off the ground. Eventually, Warner Bros. landed on director Andy Muschietti ("IT") and was able to complete production for "The Flash."
However, Miller then began their string of headline-making actions, including numerous arrests and allegations of grooming. It seemed like a new story about the actor's off-screen activities hit the internet every week, jeopardizing the future of "The Flash." Many fans were understandably skeptical about the long-awaited movie, given the stories surrounding its production and the quality of recent DC releases. However, James Gunn's opinion on it shined a ray of hope on the movie, and with Cruise recently echoing those comments, fans may begin to finally accept that something special is on the way as "The Flash" speeds towards its June 16 release date.