Shadow And Bone: Sankta Neyar's History Explained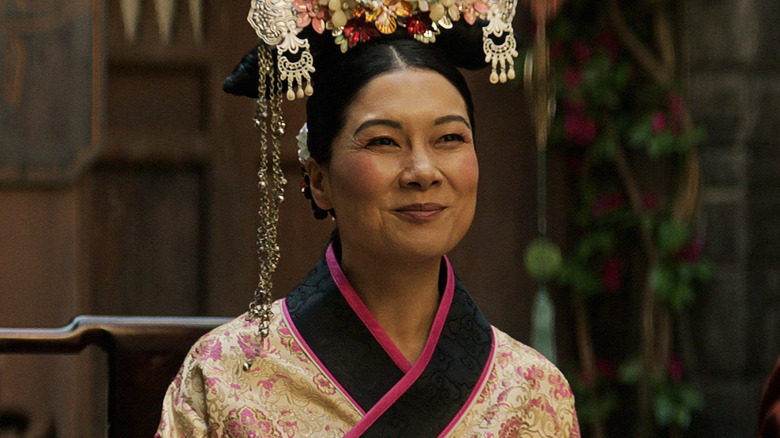 Netflix
Contains spoilers for "Shadow and Bone" Season 2
Ahead of its March 16, 2023 premiere on Netflix, some "Shadow and Bone" fans worried about the direction of Season 2 after learning that it would pull from multiple books in the Grishaverse. As it turns out, the story of "Shadow and Bone" Season 2 primarily adapts material from four books in total. That said, at one point in the season, protagonist Alina Starkov (Jessie Mei Li) must battle a group of shadow creatures, called nichevo'ya. Whereas in the show's source material she fights them with her Sun Summoning ability, on the Netflix series their defeat requires a sword called Neshyenyer, owned by a Saint named Sankta Neyar (Tuyen Do).
Sankta Neyar is one of six warriors revered in the city of Shu Han. She forged the legendarily powerful sword Neshyenyer when Shu Han was besieged by an army of clockwork soldiers created by Sankt Kho, no longer under his command and now threatening his and Neyar's home. Neyar spends a full three days fighting and ultimately defeating this army with Neshyenyer, before insisting that the city's king resign and kicking off a lineage of queens that lead Sankt Kho into the series' present day.
Even to some fans of the interconnected novels that comprise the core of the Grishaverse, Sankta Neyar and this story may well be an outright unfamiliar addition, due to the relative obscurity of her sole book appearance.
Sankta Neyar originates in the book The Lives of Saints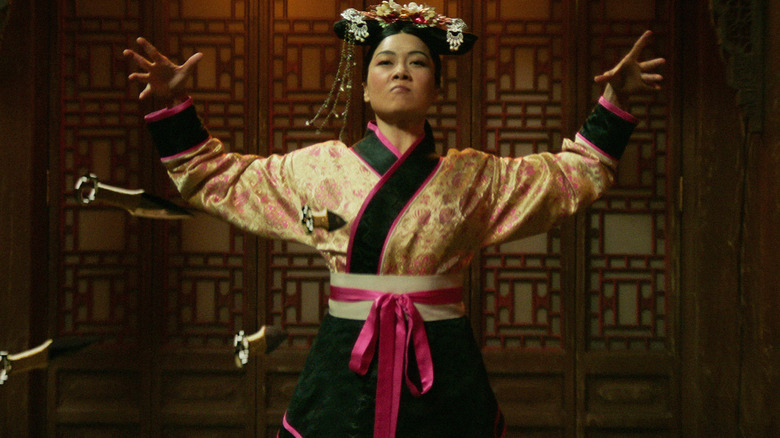 Netflix
While Sankta Neyar may not be a part of either the "Shadow and Bone" or "Six of Crows" book series that the "Shadow and Bone" Netflix show primarily adapts, she does, in fact, appear in "The Lives of Saints," a canonical Grishaverse book by author Leigh Bardugo. "The Lives of Saints" exists within the Grishaverse, so the version available to real-life readers is supposed to be a replica of the very book characters might read in-fiction, recounting the history of the many Saints venerated throughout the Grisha universe.
In an Entertainment Weekly interview published in conjunction with the "Shadow and Bone" Season 2 premiere, co-showrunner Daegan Fryklind explained that she changed the way Alina defeats the nichevo'ya in an attempt to bridge her story and that of the Crows. While reviewing "The Lives of Saints," Fryklind noticed that it describes the sword Neshyenyer as sharp enough to cut through shadow, so she found it both well-suited for a battle against an army of shadow creatures, and its retrieval a fitting task for the Crow contingent.
So, while the introduction of Sankta Neyar into "Shadow and Bone" Season 2 marks a divergence from its source material, Neyar and her history as a Saint are nevertheless canonical to the Grishaverse books and likely even already familiar to series completionists.