Return To Silent Hill - What We Know So Far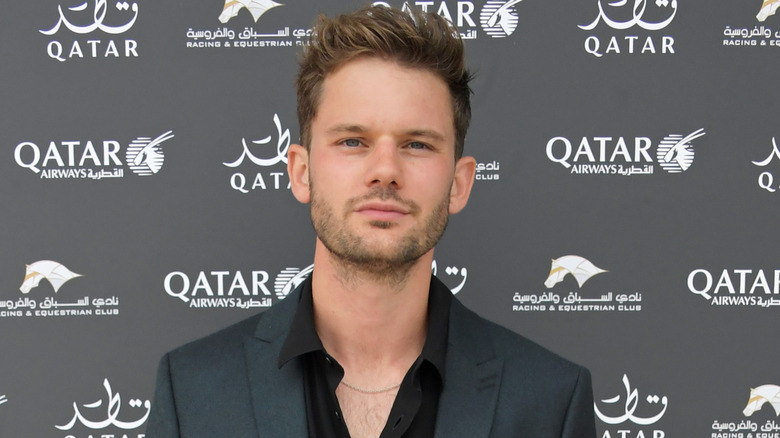 David M. Benett/Getty Images
"Silent Hill" was missing in action for longer than fans cared to experience until Konami brought the franchise back in a big way, announcing several new game titles and a new feature film. The horror reboot promises to offer yet another chilling tale from the iconic nightmare-inducing video game series, and it seems safe to assume that hardcore fans will be very excited to learn what "Return to Silent Hill" has in store for those that dare to get lost in its terror.
While several video game installments from the Konami franchise have been released since 1999, only two movies have been put out since the iconic survival horror saga began, 2006's "Silent Hill" and 2012's "Silent Hill: Revelation." While both were a bit of a mixed bag with critics, they did reasonably well at the box office, and fans probably agree that they are well overdue for another run on the big screen. Luckily for them, Konami also believes it's time to return with a new and improved take on the frightening source material, which will feature fresh and updated monsters. And those are just some of the chilling reasons fans will not want to sleep on this psychological horror experience.
Fortunately, no one needs to venture into the eerie titular town to get all the answers surrounding the mystery. A detailed itinerary has been compiled for convenience with all there is to know about "Return To Silent Hill."
When will Return to Silent hill be released?
It seems there is little time being wasted when it comes to the comeback tour for "Silent Hill." The triumphant resurgence of the franchise will feature a "Return to Silent Hill" movie, and that frightening flick shall go into production in April 2023, according to Deadline. The film will reportedly be shot in Germany and Eastern Europe. And while no official release date has been announced for the third "Silent Hill" motion picture, fans may get to experience the movie sooner than expected. 
Christophe Gans, who sat in the director's chair for the 2006 feature film, has returned to helm another movie in the franchise. In an interview, he revealed that the next "Silent Hill" could be in theaters in 2023. The filmmaker's reveal, coupled with the timetable regarding the start of the shoot, makes it seem like a 2023 release is possible. While this is just speculation until something more concrete emerges, fans should probably look toward the end of 2023 for a possible release date, but it also wouldn't be crazy to assume something in early 2024. Everyone will just have to make sure their bags are packed so they are ready when it's time to "Return to Silent Hill."
What is the plot of Return to Silent Hill?
When fans return to "Silent Hill" for the new film, they will be introduced to a unique version of a familiar story. In 2001, Konami released "Silent Hill 2" on the PlayStation 2 console. Not only does it have stellar reviews, but some have even gone as far as to revere the sequel to the initial game as one of the franchise's all-time best titles. IGN even hailed it as one of the best PlayStation 2 games ever made. 
The film follows fan favorite James Sunderland, who travels to "Silent Hill" after getting a letter that could lead to him being reunited with the woman he loves more than anything else. But upon arrival, James realizes that something isn't right, and the further he ventures into the unknown, the more terrifying things he encounters. Somehow, he must survive the menacing obstacles that lie in his way and track down the woman he loves before he is ripped to shreds or his mind deteriorates into madness. 
When the production's start date came out, director Christophe Gans described the narrative, saying, "Return to Silent Hill is a mythological love story about someone so deeply in love, they're willing to go to hell to save someone." Fans are most certainly in for a nightmare-inducing experience when they return to "Silent Hill" and the only thing more terrifyingly exciting than the news regarding the storyline is the talented players set to bring the characters to life.
Who is starring in Return to Silent Hill?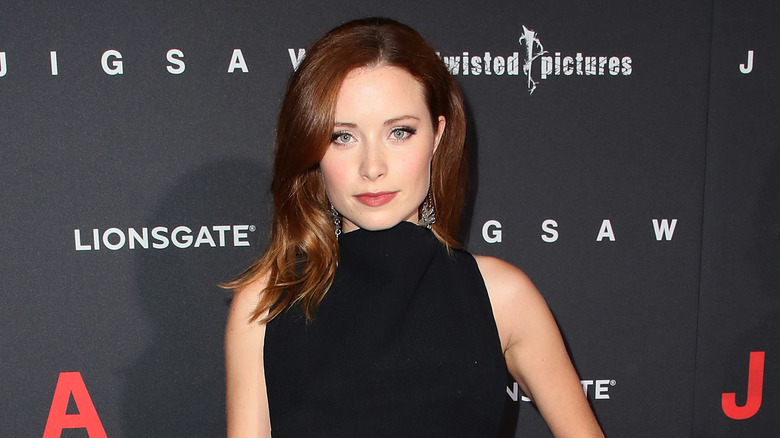 David Livingston/Getty Images
The choice of who will play James Sunderland in a "Silent Hill" movie is a big deal, and the franchise went with Jeremy Irvine as its choice for the lead role. The actor's credits are nothing to ignore. On the big screen, he has seen action in films like the Steven Spielberg-directed "War Horses" feature and the YA film "Fallen." He was also in the sequels of "Mamma Mia!" and "The Woman in Black." But many will recognize him from his starring run on the  "Treadstone" series on the USA Network from the "Bourne Identity" franchise.
The woman James Sunderland is searching for will be played by Hannah Emily Anderson, who already has plenty of experience working in the horror genre. "Silent Hill" will not be the first scary franchise she participates in, as she had her breakout role in "Jigsaw" from the "Saw" series of features and was also in "The Purge" TV series. Among the other notable credits worth mentioning include the psychological horror film "What Keeps you Alive," and despite it being the dud that ended the franchise, "X-Men: Dark Phoenix" is also on her resume.
When they were announced, director Christophe Gans commented on his excitement to work with the stars, saying, "I'm delighted to have the wonderful talents of both Jeremy Irvine and Hannah Emily Anderson take us on this journey into a psychological horror world that I hope will both satisfy and surprise fans of Silent Hill." These two talented individuals and the rest of the cast will be in good hands when they return to "Silent Hill," mostly because the director knows his way around town.
Who is directing Return to Silent Hill?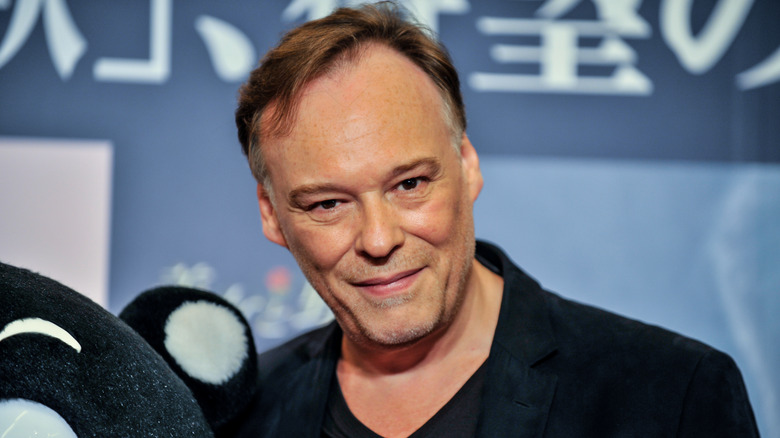 Keith Tsuji/Getty Images
As mentioned earlier, the man directing "Return to Silent Hill" will be the same individual that directed the 2006 feature film "Silent Hill." Christophe Gans, who has also helmed such cinematic endeavors as the 2001 motion picture "Brotherhood of the Wolf" and the 2014 live-action "Beauty and the Beast" film, will be the one in the director's chair once again for another chilling chapter of the Konami franchise. During the teaser featurette released during the film's initial announcement, Gans made sure fans realized he was not taking the duties of his task lightly. "The games of the Silent Hill franchise were great artistic achievements, and I have a responsibility to transpose that on the big screen," Gans said in the "Return to Silent Hill" video. "So I'm going in with a maximum of humility, a maximum of respect, but at the same time I have quite a challenge, a goal."
In addition, the film will be produced by Victor Hadida, who has some experience in video game adaptations as "The Resident Evil" films occupy space within his body of work. And when it came time to reveal the stars and timetable for shooting, Hadida revealed what Gans has in store for fans. "Christophe and I have been working closely with our partners at Konami, as they update the video game, to also create a version of Silent Hill for the theatrical audiences of today," Hadida said while discussing "Return to Silent Hill." Gans and the rest of the people responsible for reviving "Silent Hill" seem to have a solid plan, and from the looks of what they have coming, fans will be in for a haunting experience when they witness "Return To Silent Hill."
Where to watch other Silent Hill films?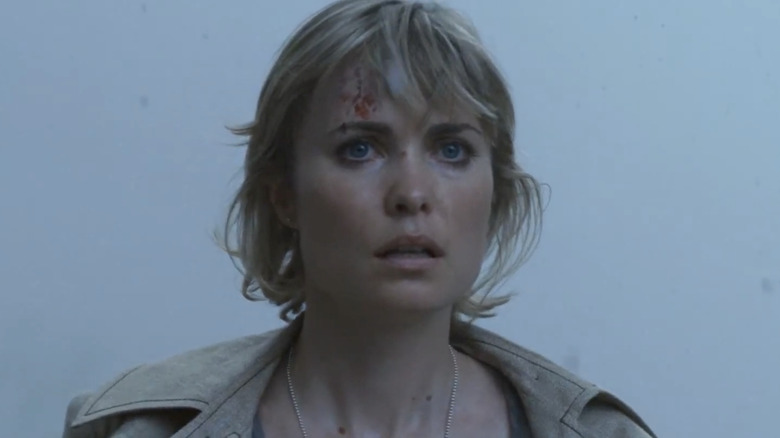 Konami
The only thing left to do besides wait for the release of "Return to Silent Hill" is to either replay all of the games or check out the other two films in the franchise, with the latter being probably the easier of the two and much less time-consuming. First up would be the 2006 feature "Silent Hill" directed by Christophe Gans, which starred Radha Mitchell and Sean Bean. While it may be difficult to find on streaming services, it can be purchased or rented from several VOD platforms such as Amazon Prime, Vudu, Apple TV, Google Play, and YouTube.
Another movie worth revisiting is "Silent Hill: Revelations" which came out in 2012 and was directed by M. J. Bassett. The sequel starred Adelaide Clemens, Kit Harington, Malcolm McDowell, and Carrie-Anne Moss, with Mitchell and Bean also reprising their roles. The film can be found on HBO Max. It is also available to purchase or rent on VOD platforms like Apple TV, Google Play, Vudu, YouTube, and Redbox.