How Kurt Sutter Behaved On SOA's Set, According To David Labrava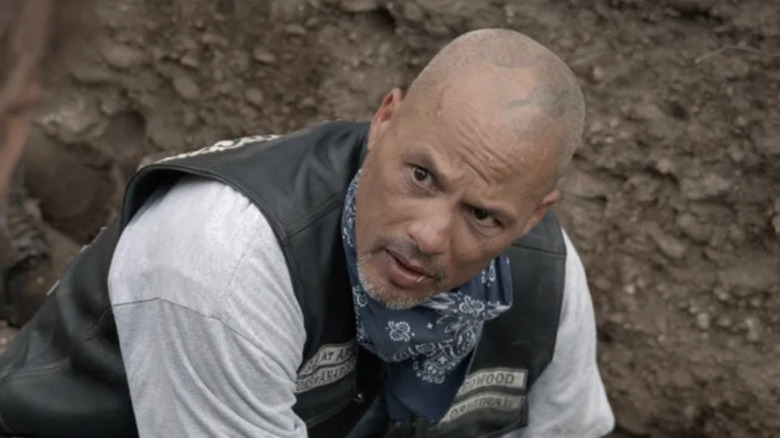 FX
In true rebel fashion, Kurt Sutter was once fired as showrunner of FX's "Mayans M.C." after several people complained about his behind-the-scenes attitude. However, that was only half of the drama surrounding the "Sons of Anarchy" creator. The full truth of Sutter's firing only became clear one week later, after Sutter revealed a history of tension between himself and his new bosses at Disney, who had recently acquired FX.
But even before Sutter spoke up, FX and Disney's apparent distaste for him didn't seem to check out with past descriptions of the man. In 2011, David Labrava, who played Happy Lowman on both "Sons" and "Mayans," described Sutter in a very positive light. "He's wonderful. I'm not just placating that," Labrava told Collider. "It makes the job easy when somebody knows exactly what they want to see and exactly what they don't want to see, and exactly how it should go, and the tone of the scene, and every bit of it. It makes the job much easier. There is no guessing game involved, and that's good." But that wasn't the only positive thing that Labrava had to say about Sutter.
Sutter also acted as Labrava's writing guru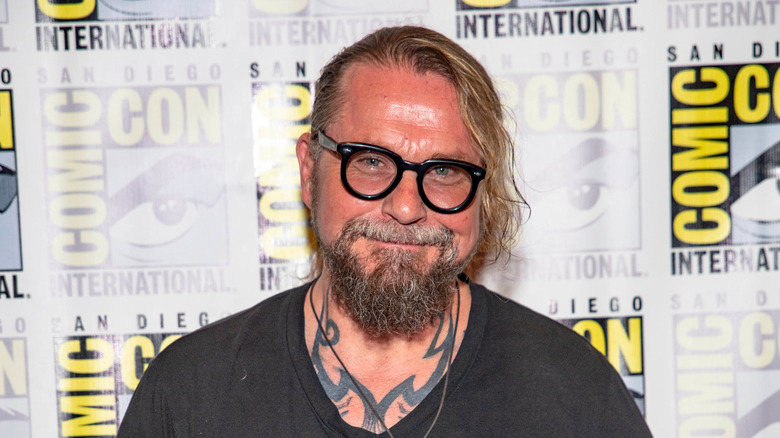 Eugene Powers/Shutterstock
Labrava also commended Sutter's patience in dealing with the many big personalities involved with "Sons of Anarchy," saying, "It's a tough thing to run a show and to work with all kinds of egos and different people and different opinions. It's just a hard thing." He also described Sutter as his mentor. "Without a doubt, he is my writing guru," Labrava added. "He has helped me immensely. He has given me incredible breaks, and I'm so appreciative." 
Sutter, for his part, was quick to tell Deadline his side of the story after getting the boot from FX in 2019. Apparently, Disney had begun exacting control on "Mayans," Sutter's "Sons of Anarchy" spin-off, after taking over FX earlier in the year — and Sutter simply wasn't having it. The creator included a joke in "Mayans" Season 2 about Walt Disney killing Jewish people that did not go over well with the suits at his new parent company. One thing led to another, and Sutter ultimately got fired in spectacular fashion.
That's not to say the show's over for Sutter, however. He has expressed interest in creating another "Sons of Anarchy" spin-off series about Jax's (Charlie Hunnam) sons. And considering Labrava's fuller account of Sutter's behavior on set, FX might eventually even want him back for that.