Jack Reacher's Alan Ritchson Hopes To Reunite With Some Season 1 Players Again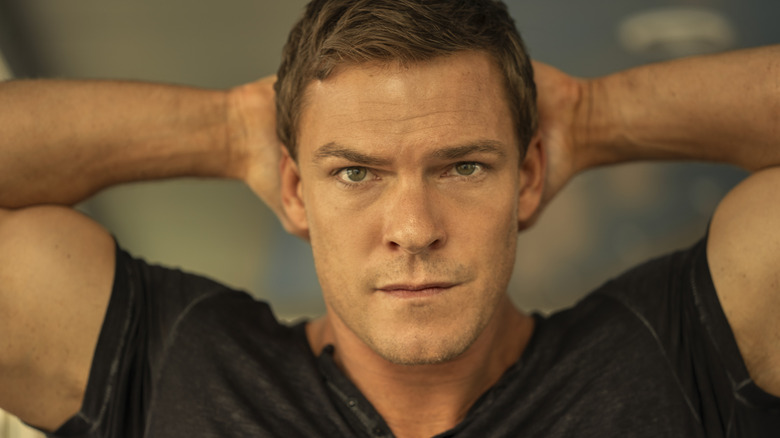 Fans had to be pretty patient while waiting for a version of Jack Reacher that would finally live up to their expectations. While the venerable action showstopper Tom Cruise starred as the character in two reasonably well-received films based on the character, he lacked the imposing physical stature that made Reacher such an unstoppable force. 
Enter Prime Video's "Reacher." The series stars the hulking Alan Ritchson as the military veteran turned cop and has been lauded by both critics and fans alike as a pitch-perfect take on the character created by Lee Child, who is the star of a jaw-dropping 26 books in the ongoing Jack Reacher series.
Since Season 2 of the Prime Video series is expected to arrive in 2023, Ritchson has shared some details with Collider about the show's upcoming return. One thing Ritchson was emphatic about was his hope that some of his castmates might return in Season 2. "They're great to be on set with. So, it's rather tragic that there's a chance that I may not see some of them again," Ritchson said. "They set the bar so high that we'd be remiss not to see them show again. So, I hope we do."
Ritchson really hopes there's a way to bring back some of the cast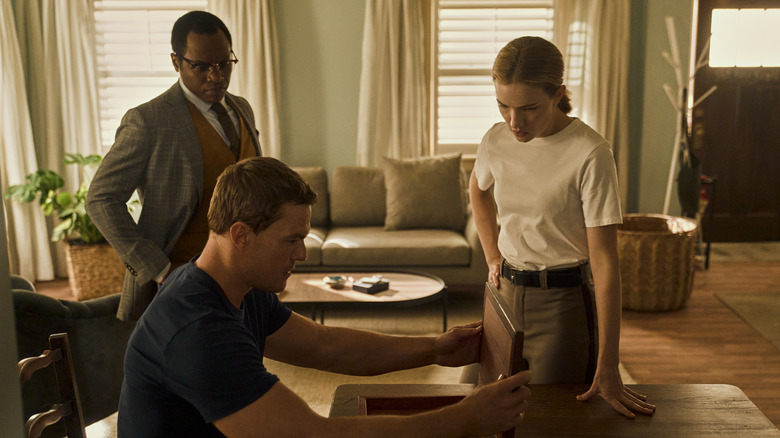 Amazon Studios
While in most shows, it would naturally be expected for stars from the first season to return, Jack Reacher is written as a largely nomadic character. Throughout the series, he basically wanders from one mystery to another, each generally set in a location far from his last adventure. Obviously, this factor helps explain why he fears he may not see his Season 1 co-stars again in the second season.
Still, Ritchson remains hopeful that the writers will find a way to bring back some of the characters from Season 1 of "Reacher." "I really fell in love with everybody that I worked with," Ritchson explained. "Every cast member, all the way down to day players who are there just for one line, were some of the best actors and actresses that I've ever worked with," he went on. "Not only that, they were wonderful people too." With the series set to return sooner rather than later, it looks like fans of the series will find out whether the writers do indeed find smart ways to bring back some of these characters in Season 2.