Jack Reacher's Alan Ritchson Wants To Adapt Two Books Into The Series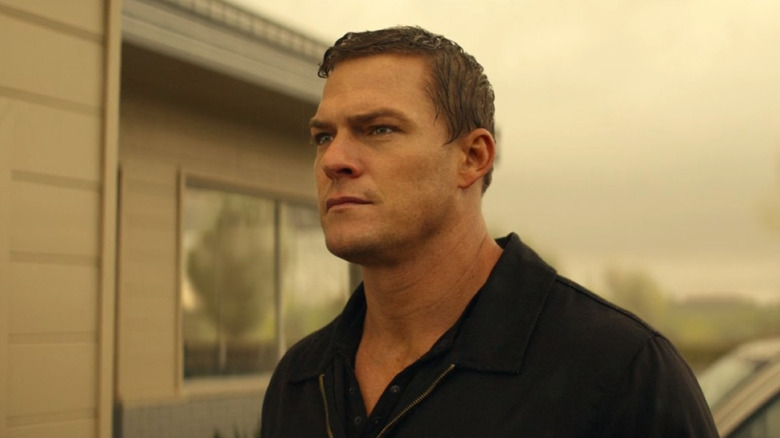 Amazon Studios
Amazon used to be Barnes & Nobel's biggest competitor, but then they expanded and became everyone's biggest competitor, especially in the streaming world. One way that the massive company is combining two of its most significant assets is to make films and series based on the books they sell so many of. From "Jack Ryan" and "Bosch" to "The Terminal List" and the upcoming "Alex Cross," every novel your dad loves has found a home on Amazon streaming.
One of last year's biggest hits was "Reacher," starring Alan Ritchson as the brutish version of Sherlock Holmes. Since Season 1 was based on (and virtually ripped straight from the pages of) book one, "Killing Floor," fans have been asking what books are on the docket for future seasons. While we know the second season is jumping ahead to Lee Child's 11th Reacher novel, "Bad Luck and Trouble," Empire wanted to know what other books the actor had in mind for Season 3 and beyond.
Ritchson spoke about how he would love to shoot four books a year and adapt all 26 novels in the franchise into TV seasons, but he had two novels in mind when asked what he wanted to see happen. "You know, I don't know if we're gonna go in an order or not. But I was so captivated by the first seven books. I raced through them in a week and a half, and I just loved each one. 'Die Trying' is an amazing book. 'The Hard Way,' there's some amazing books that would make great shows." Of course, when there are over two dozen books in a franchise, there are many great books to choose from. Are these the right ones?
Die Trying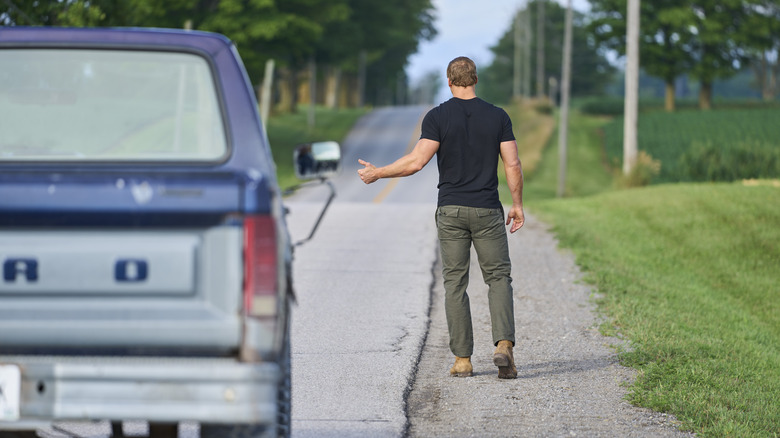 Amazon Studios
When the first season appeared to be based on the first novel in the series, it was natural to assume the writers would simply go down the line and choose book two of the franchise for Season 2 of the Amazon series. "Die Trying" would have been an excellent follow-up to the debut season, with him facing a bigger and badder villain.
Where he faced a corrupt business owner, mayor, and other nefarious but ultimately small-time criminals in Season 1, Season 2 would have pitted him against a charismatic leader named Beau Borken. The plot centers around him being in the wrong place at the wrong time (the story of his life) when he is kidnapped by proximity along with an FBI agent who also happens to be the goddaughter of the President of the United States. While Borken wants nothing to do with her in actuality, he does want to use her as leverage to get the president to give in to his demand to secede from the union.
Not only is the villain a more formidable adversary than he faced in Season 1, but the action set pieces could also be bigger. Having an opportunity to pit Jack Reacher against a militia full of zealots following a gun-toting Jim Jones type would be the perfect time to watch him go all out in his action badassery. Not to mention, there is a terrifying scene where Reacher has to get away from his enemy by trying to crawl through a dark cave; as it gets smaller and smaller, you can almost feel the claustrophobia. This would be a great scene to adapt to the screen.
The Hard Way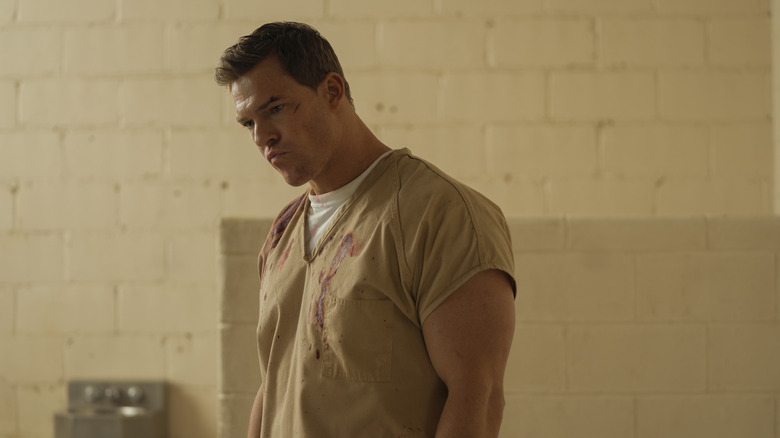 Keri Anderson
Speaking of bigger and badder villains and more expansive and exciting set pieces, "The Hard Way" is one of the more action-packed novels. It would be a great season due to pitting Jack Reacher against a private army of mercenaries and a narcissistic man of wealth looking to keep his wife and stepdaughter locked up forever. This is the tenth novel in the Lee Child series and takes place just before the storyline currently adapted for Season 2.
While in Manhattan, Reacher sees a man take a Mercedes while he watches from a coffee shop. The next day, he is offered a large amount of money for his eyewitness testimony from a ridiculously wealthy and narcissistic man. Once he discovers he is a former military investigator, Reacher is hired to find the man's missing wife and stepdaughter. The man in the Mercedes is assumed to be the kidnapper. He follows the lead all the way to a small town in England and discovers the man that hired him isn't what he seems, and the woman wasn't kidnapped; she escaped.
"The Hard Way" would give us more action and one of the few novels in the entire franchise that would give us fans a look at Reacher in another country. From New York to England, he goes to no end to do the right thing. At the end of the day, you can't go wrong with any of the books, but here is the main thing to remember with Reacher, anything is possible. One benefit to the two choices so far, they both begin with him being summoned by someone in his past, meaning we don't have to suspend our disbelief that this man is always in the wrong place at the wrong time.