Harry Potter's Ralph Fiennes Almost Turned Down The Role Of Voldemort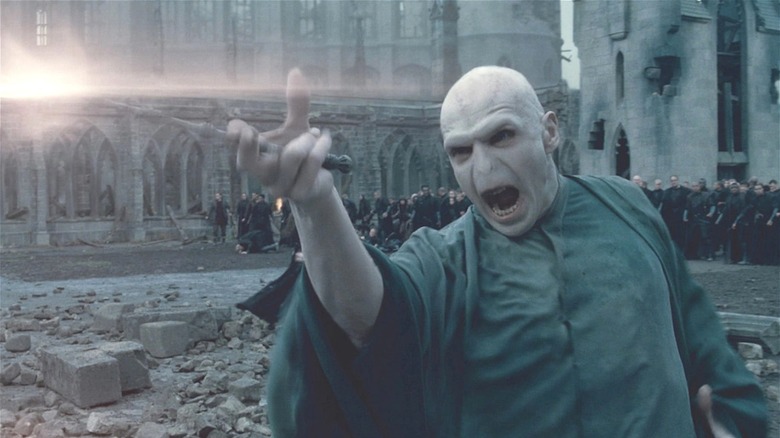 Warner Bros.
Plenty of people know exactly what it feels like to take the wrong direction when coming to a major life decision. Whether with a relationship, relocation, or job, it ca sometimes be difficult to look back to see what could have been. However, hindsight is 20/20 and there's nothing that can be done when it comes to choices of the past. When it came down to taking on the role of Voldemort in the "Harry Potter" franchise, Ralph Fiennes can surely look back and have zero regrets. But many fans may not know that he was shockingly close to choosing a different career path, as Fiennes revealed that when he was first offered the infamous role, he was convinced that the right decision was to turn it down.
When Fiennes spoke to Andy Cohen on "Watch What Happens Live," he explained how the books' true popularity and effect on readers of all ages were lost on him around the time he was offered the part. "In my stupid ignorance, I hadn't read the books, I hadn't seen the first movies, and I was, I have to say, a little snobby about it," he admitted. The English-born actor then credited someone who knew a thing or two about taking on a good acting role, the late casting director Mary Selway. " She could be tough, and very insistent, and she just said, 'You have to do this movie. Just do it Ralph.' And she said it with such emphasis," Fiennes said. However, it wasn't just that forceful nudge that pushed Fiennes to eventually become the Dark Lord.
It took one more nudge from family to push Fiennes down a dark path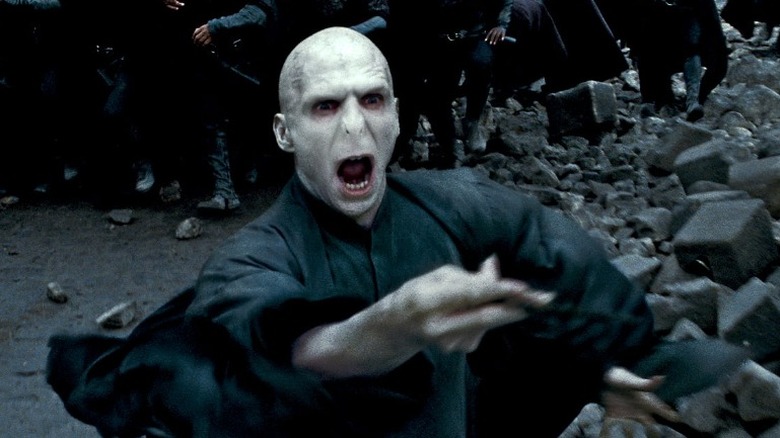 Warner Bros.
When deciding whether or not to take on the role of the villain character Voldemort in the "Harry Potter" franchise, Ralph Fiennes realized that he tapped into the story's core audience when he spoke to his sister Martha. "My sister has children who were then around 11 and 12," he explained to Andy Cohen. Despite his initial reaction to turn down the part of what he may have believed would have derailed his highly respected acting career, his sister put him in his place. "And I said, 'Martha, I don't know about this Voldemort.' Her response? 'What? You're being asked to play Voldemort? You've got to do it!'", said Fiennes. Obviously, this was enough to push him into the film series, eventually putting forth the performance that the highly complex character deserved.
The choice Fiennes made during this crossroads of his career proved to be far from what his initial thoughts were when offered the role. Not only did Fiennes choose to embody the ex-Slytherin Voldemort, but it's now become a role that he continues to embrace. Despite the "Happy Potter" movies being long completed and Fiennes moving on to other roles, he's still open to donning his dark robe once again. Back in November 2022, during the premiere of his new film "The Menu," he was asked by Variety if he would ever step back into the Wizarding World. "Sure, of course," he quickly replied. "No question about it." With continuing spinoff stories being penned by author J. K. Rowling, that possibility must surely give "Harry Potter" fans a Butterbeer buzz, hoping to see the actor's magical performance once again.