Alfred Pennyworth, Batman's Butler, Is Getting His Own TV Show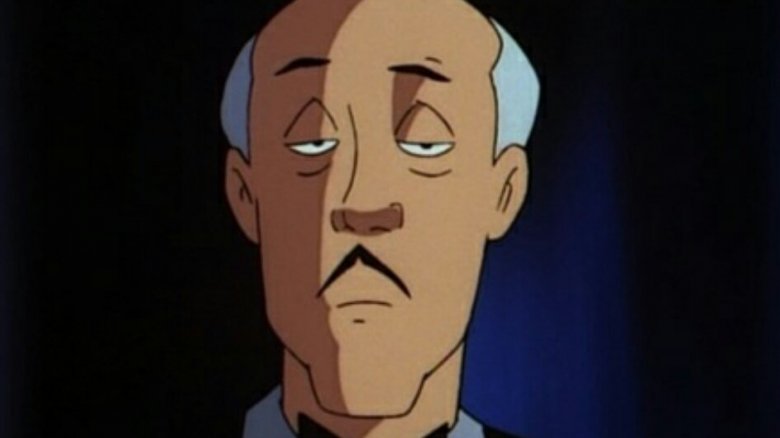 DC/Warner Bros.
Alfred Pennyworth, Batman's butler, will finally have his secret origins explored in his very own TV series from the creator of Gotham. Dreams really do come true.
According to The Hollywood Reporter, the premium cable network Epix has given a straight-to-series order for a ten-episode season of Pennyworth, a period drama centering on the young adventures of Bruce Wayne's most loyal domestic servant.
The series is being developed by Bruno Heller, who developed Gotham for television and serves as its showrunner. He is joined by Danny Cannon, who will once again executive produce and direct the pilot for the series.
Curiously, the series is not a spinoff of the recently-renewed Gotham, despite sharing both a creative team and an intellectual property. 
Instead, the Pennyworth series will offer a new take on Alfred focusing on his days as a soldier in the British Special Air Service in 1960s London, where he formed a secret company with the billionaire Thomas Wayne. 
No cast has yet been announced for Pennyworth, which — it bears repeating — was rather confidently ordered straight-to-series. Sean Pertwee, who plays a more familiar version of the character in Gotham on Fox, is not involved.
It was recently announced that Cannon was also working on bringing a Gotham-esque Superman prequel series called Metropolis to the upcoming DC Universe streaming service. That show, which was also given a straight-to-series order, was recently delayed for retooling.
Pennyworth is set to go into production later this year for a debut sometime in 2019. The fourth season finale of Gotham will air on Thursday, May 17.