Tulsa King Didn't Require Terence Winter's Typical Script Devotion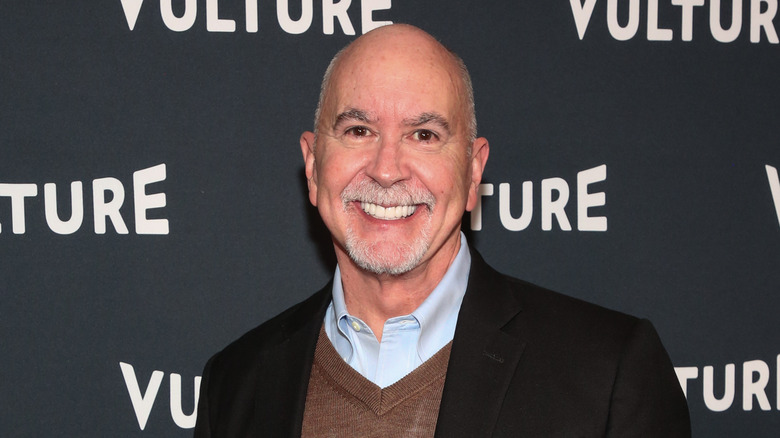 Paul Archuleta/Getty Images
"Tulsa King" was a change of pace, to say the least for Terence Winter. The writer came up working up scripts for "The Sopranos," an HBO drama where creator David Chase was famous for insisting actors adhere to every word of a script. When Winter eventually moved into another mob drama with "Tulsa King," he joined a pretty intimidating trio of creatives for the project: himself, Sylvester Stallone (playing main character Dwight 'The General' Manfredi), and creator Taylor Sheridan. Each of the three has been the captain of their own productions and each definitely brought their own unique backgrounds to the Oklahoma-set mob tale.
"Tulsa King" quickly earned a second-season renewal from Paramount+, so the trio seemed to work out. Going into "Tulsa King" Season 2 though, Terence Winter will no longer be around. Deadline reported sources claimed creative differences were behind the split. However, before Winter left the series, he sat down for an interview with The Hollywood Reporter to shed some light on just how well he was mixing with Stallone and Sheridan. According to Stallone and Winter, "Tulsa King" had a very different approach from "The Sopranos," allowing cast members to occasionally improvise.
Sylvester Stallone was heavily involved in Tulsa King's writing and threw in some improvisation on set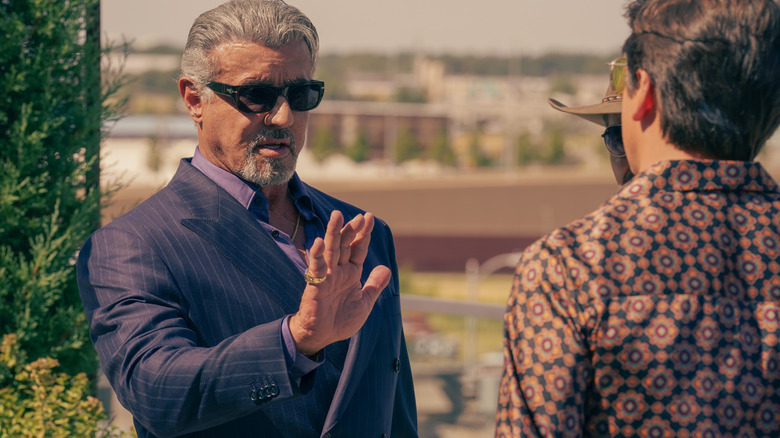 Brian Douglas/Paramount+
Sylvester Stallone may be best known as a cinematic action star, but he's been writing and directing for years. His own breakout hit, "Rocky," was a script penned by the man himself. According to the November 2022 report from The Hollywood Reporter, Stallone brought his writing skills to the set of "Tulsa King," becoming more involved in the day-to-day writing than original creator Taylor Sheridan, who gave Winter control to evolve story elements like moving the series from Kansas City to Oklahoma.
"The beautiful thing about working with Terry is it got to the point where some of our ideas would overlap. Usually, they're very strict about adhering to what's written on the page. But I tend to go off the page every now and then and throw in ad-libs. They were a little disturbed at first," Stallone said. 
While Winter offered nothing but praise for his leading man, he acknowledged in the interview that "The Sopranos" had the opposite attitude towards the script, with actors rarely allowed to improvise much of anything. According to Winter though, Stallone's ad-libs and input were positive to the show. "He's got great ideas, and he's got strong opinions about things, and he's been doing this for a really long time at the highest possible level. He's also been in his own skin for so long that he knows what works and knows what he does well," Winter said.