Star Trek's Chris Pine Likes That Captain Kirk Can Be Masculine Without Being Toxic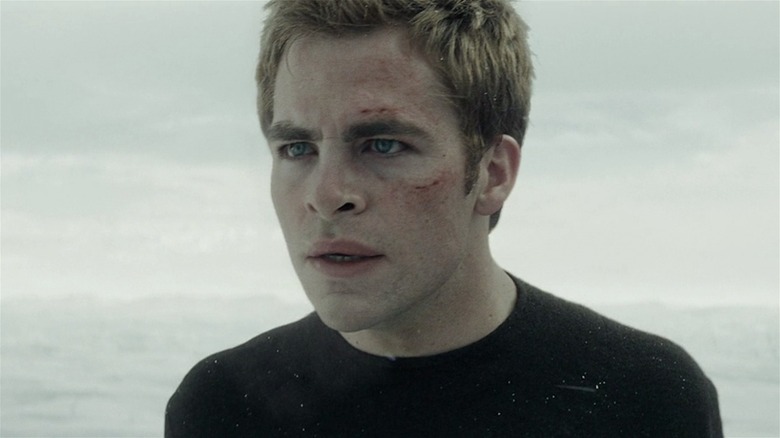 Paramount Pictures
Over a decade ago, Chris Pine broke out in his most prominent role and joined the ranks of the other Hollywood Chris's. His real-life inspired "Don't Worry Darling" character could not be farther from his personality, while the upcoming Dungeons & Dragons film allows the actor to lean into his sense of humor more than ever.
But that isn't to say that Pine has resentment towards the role or feels any "Star Trek" fatigue. He confessed to Esquire that waiting on any news of the promised "Star Trek 4" has not been an enjoyable experience, and he is ready to begin. The actor is excited about the script, comparing it to the feeling of the 2009 "Star Trek." The alternate universe is edgier than the William Shatner-led version fans had known since the beginning, and Pine loved the dichotomy of Kirk's character.
"In [Star Trek], he's James Dean, and then he walks in to meet Bones and he hits his head," Pine said. "I want to be able to show that you can be cool and masculine without having it be a pissing contest all the time." Pine argued that when the ego is involved, it can make you look foolish. And all of Pine's industry connections would agree that the actor has no issue with that.
Pine has a history of non-toxic characters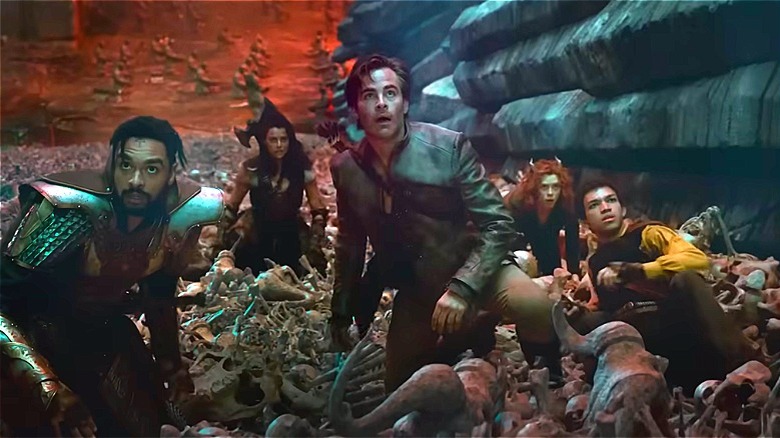 Paramount Pictures
In "Dungeons & Dragons: Honor Among Thieves," Chris Pine leans into the live-action role-playing game as his character, Edgin, the bard who is gathering a team for the ultimate heist. Not all lead actors may have a sense of humor about themselves, but co-director and writer Jonathan Goldstein commended Pine's ability to go the opposite way.
"When you're that good-looking — I think a lot of actors have a discomfort level with letting themselves be the source of amusement for people at their expense," Goldstein told Esquire. "But not Chris." The very nature of Dungeons & Dragons allows for camp. Bugbears, immovable rods, and statistics make the game great and any forthcoming characters to be unique and outrageous.
"[The directors are] like, 'We're just so thankful that you're willing to emasculate yourself onscreen,' " Pine reported. "I was like, 'Guys, this is not the way to go about complimenting me.' " All joking aside, Pine went on to say that he doesn't mind looking a certain way if it makes him laugh.